Amber Rules, B.CHC (Applied Psychotherapy), M.PACFA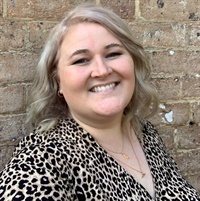 Amber Rules is a psychotherapist, counsellor, group therapist, clinical supervisor and mental health facilitator. She has extensive experience with addictions and specialises in working with the family members of people who use substances and repetitive harmful behaviours or have complex mental health needs through harm minimisation and compassion-based lenses.

She is the Clinical Director of Sydney Addictions Recovery, a specialist counselling clinic in Sydney's Inner West. She is also the Director and Founder of Rough Patch; an affordable counselling serve that uses a unique social enterprise model to make counselling more accessible and affordable. Previously in her career, Amber has worked in both public and private inpatient rehabilitation centres and hospitals, specialist outpatient counselling services, and private practice.

Before becoming a therapist, Amber worked in the entertainment industry. She has an understanding of the difficulties that come with creative, non-traditional and high-profile careers and is experienced in helping clients manage addiction and mental health difficulties that sometimes accompany these occupations.

Amber also has lived experience of substance involvement, family addiction and intergenerational trauma, and draws on this in her clinical practice.