Merle Conyer, M. Counselling & Applied Psychotherapy, M. Narrative Therapy & Community Work, M. Education, Dip. Somatic Psychotherapy, Dip. Energetic Healing, Psychotherapist, Clinical Supervisor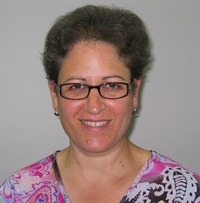 Merle Conyer supports individuals, teams, organisations and communities responding to interpersonal, institutional, political, cultural and environmental trauma, healing and justice. Contexts in which she contributes include mental health, legal, government, academic and community sectors, Aboriginal and Torres Strait Islander services, organisations facilitating redress for institutional abuse, and those contributing to human rights, social justice and environmental justice.

Her track record includes board, management, service delivery and volunteer roles. Through her independent practice she currently offers counselling, supervision, debriefing, training, groupwork, wellbeing support and consulting services. She interweaves interdisciplinary wisdoms such as somatic psychotherapy, trauma-informed practice, narrative therapy, ecological psychotherapy, focusing and mindfulness practices, and is guided by both clinical and cultural supervision. Merle is an Accredited Supervisor and Clinical Member with the Psychotherapy and Counselling Federation of Australia. She holds a Master of Narrative Therapy and Community Work, Master of Counselling and Applied Psychotherapy, Master of Education, Graduate Diploma of Communication Management (Human Resource Development), and Diplomas of Somatic Psychotherapy and Energetic Healing.