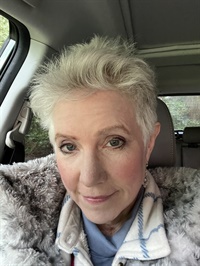 Sandra Paulsen, PhD, is an international instructor, author and illustrator of principles and procedures for using EMDR with complex trauma including structural and somatic dissociation and trauma held in implicit memory. She has published widely on the combination of EMDR with ego state therapy, somatic methods and early developmental repair strategies. Her books include coediting The Neurobiology and Treatment of Traumatic Dissociation: Toward an Embodied Self, with Ulrich Lanius and Frank Corrigan. She wrote and illustrated Looking Through the Eyes of Trauma: An Illustrated Guide for EMDR Therapists and Clients, as well as When There Are No Words: EMDR for Very Early Trauma in Implicit Memory. She coauthored and illustrated a children's book that is also very useful for dissociative adults called All the Colors of Me: My First Book on Dissociation, with Ana Gomez.

Sandra is a Fellow of the International Society for the Study of Trauma and Dissociation. She developed the first protocol for the use of EMDR with highly dissociative individuals, publishing cautions about EMDR with dissociation, and for first urging the screening of every client for dissociation before administering EMDR. She has trained hundreds of mental health professionals in these special procedures since 1993. She has numerous online workshops available through the Steve Frankel Group at sfrankelgroup.com.


Speaker Disclosures:
Financial: Dr. Sandra Paulsen has employment relationships with Paulsen Integrative Psychology, PLLC, Paulsen Consulting Resources, and Steve Frankel Group. She received a speaking honorarium from Alpha-Stim. Dr. Paulsen receives royalties as a published author. She receives a speaking honorarium from PESI, Inc. All relevant financial relationships with ineligible organizations have been mitigated.
Non-financial: Dr. Sandra Paulsen is a fellow of the International Society for the Study of Trauma & Dissociation and is a member of the EMDR International Association. She is an advocate for EMDR for trauma treatment.