Walk the path to resolution for anxiety and OCD — become a skilled Cognitive Behavioral Therapy (CBT) expert.

Cognitive Behavioral Therapy (CBT) for Anxiety and OCD is an intensive online video course that offers detailed training on the CBT strategic framework.

Through video sessions and expert instructive commentary, you'll learn to safely and effectively utilize CBT for the treatment of anxiety and OCD.

And the best part — it's all online. Available at your convenience, without the cost and hassle of travel!

As a skilled CBT expert, you'll finally feel equipped to confidently transform your clients' lives by breaking through the anxiety that cripples them — once and for all.
CBT Training for Anxiety and OCD

Valued at $389.99
Today Only $249.99 — Unbelievable Savings!
Here's what others have to say about this training...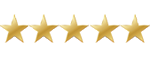 "I wanted to say how grateful I am that I took this course, because I seem to be getting significant anxiety cases coming out of the woodwork of late, and I feel incredibly equipped and able to utilize techniques readily...Thank you SO much for teaching me all of these great strategies. It feels so good to be able to help someone who is so in crisis!"
— Dina Cagliostro, PhD
Here's what others have to say about this training...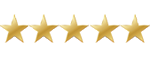 "I was able to take the concepts and apply them to the clients I am working with. Actually, I feel I would be floundering treating anxiety if it was not for the information I gained in this training workshop."
— Diane Koos, M.Ed. LPC
Here's what others have to say about this training...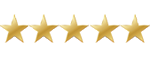 "I'm so thankful you all took the time to put all this wisdom in one package to share with others like myself. I know I will be sharing it with my clients now and in the years to come."
— Debra
We're going to make this course easy for you, by walking you through step-by-step. We'll start with the basics, and work our way to even the most complex cases.
The Magic of CBT for Anxiety and OCD

The basics of CBT in relationship to the treatment of anxiety

Understanding the Anxious Brain

Empower your clients with the truth that it's not their fault
Ask the Right Questions

Get the right diagnosis

Become a Detective

Be curious with your clients in a collaborative way
The Art of Exposure and Response Prevention

From touching toilets to playing with cockroaches

You Are What You Think You Are

Or are you?
Playing With Fear

Taking what we've learned and translating it into the language of kids

Don't Panic

Inducing anxiety symptoms to treat panic disorder
I Can't Do That!

Facing your own fears in OCD treatment

Mindfulness

The role of mindfulness in the treatment of anxiety disorders
Setbacks & Springboards

Treatment termination and relapse prevention

Complex Cases

The experts share case examples of their most complex clients

"With a never-ending passion to help you treat your anxious clients, Ruth, Kimberly and Elizabeth share their most powerful techniques that will get your clients better! I've experienced the same results; CBT is unbelievably successful when it comes to treating anxiety disorders. I highly recommend this course for any therapist!"
- Reid Wilson, PhD, leading international expert on anxiety disorders, author of Don't Panic: Taking Control of Anxiety Attacks, and Facing Panic: Self-Help for People with Panic Attacks; co-author of Stop Obsessing! How to Overcome Your Obsessions and Compulsions; Playing With Anxiety: Casey's Guide for Teens & Kids and Anxious Kids, Anxious Parents: 7 Ways to Stop the Worry Cycle and Raise Courageous and Independent Children.
Plus, Register Today to Receive These Bonus Materials Valued at Over $80!
FREE Bonus Seminar Video (2+ CE Hours):
Hoarding Disorder: Diagnosis, Assessment and Effective Treatment Strategies for Mental Health Professionals
Featuring Jennifer M. Sampson, PhD, LMFT

FREE Bonus Seminar Video (1.5 CE Hours):
The Top One-Minute Mindfulness Strategies to Use in Your Practice
Featuring Donald Altman, M.A., LPC

Plus, FREE Downloadable Handouts:
Client Exercises, Coaching Guidance, Meditation Practices and MORE!
Download and start using these handouts today!
CBT Training for Anxiety and OCD

Valued at $389.99
Today Only $249.99 — Unbelievable Savings!
The Next Steps in Advancing Your Practice
Watch your email for your order confirmation
, and get instant access to all course materials, including the bonus materials — all designed to help you effectively integrate CBT for Anxiety and OCD into your practice and your life.
Click here for course objectives and outline
.
Review the course materials at your own pace and at your convenience! You'll have unlimited access to all course videos and materials online forever. Plus, use the CE21 Mobile™ app to access the course content on-the-go, wherever and whenever you want on your mobile devices.
Instantly collaborate with other professionals on the course materials through interactive message boards. You'll be part of a community of hundreds of practitioners all focused on using CBT for Anxiety and OCD in clinical practice, providing valuable opportunities to share insight and experiences and to build your professional network.
Learn from the experts in the field:

Kimberly Morrow, LCSW
is a licensed clinical social worker with over 20 years of experience in private practice, treating people with anxiety and depression using the Cognitive Behavior Therapy model. She has been training other professionals and presenting workshops both locally and nationally for over 10 years. Kimberly's feedback from her workshops is consistently outstanding as she provides an energetic and open learning format which includes multiple approaches to the development of CBT skills. She is the recipient of the 2012 Clinician Outreach Award from the Anxiety and Depression Association of America. Kimberly is the author of
Face it and Feel it: 10 Simple (But Not Easy) Ways to Live Well with Anxiety
. Kimberly resides in Erie, PA.
Click here for information about Kimberly Morrow

Elizabeth DuPont Spencer, MSW, LCSW-C
is a licensed clinical social worker. Trained as a cognitive behavioral therapist, with a particular specialty in the anxiety and mood disorders, she works with children, adolescents and adults. She is well known for her work on special topics such as food phobia and school avoidance, focusing both on their impact on the individual and on the family. In addition to these practice specialties, for ten years she served on a team conducting clinical research on new medications for anxiety and depression. A graduate of Columbia University in New York City, and the University of Maryland School of Social Work, she completed her clinical training at the National Institutes of Health and the Catholic University of America. She is a popular speaker at community, national and international meetings. She is the co-author of two books, The Anxiety Cure and The Anxiety Cure for Kids. Elizabeth works in Rockville, Maryland.
Click here for information about Elizabeth DuPont Spencer

Ruth Lippin, LCSW, JD
is a licensed clinical social worker that has had a private practice in New York City for the past 17+ years specializing in the treatment of anxiety disorders. She works with children, adolescents and adults. A graduate of Columbia University School of Social Work, she was trained in cognitive behavioral therapy for anxiety disorders at The Anxiety Phobia Treatment Center at White Plains Hospital in Westchester, New York. She is a member of the Anxiety and Depression Association of America (a national organization whose mission is to promote the prevention, treatment and cure of anxiety disorders) and served on their direct service and membership committees. Ruth is a recipient of the ADAA's 2012 Clinician's Outreach Award. She is also a professional member of The New York City Cognitive Behavioral Association and the Association of Behavioral and Cognitive Therapies (ABCT). Prior to Ruth becoming a cognitive behavioral therapist, she had a successful career as a public interest attorney in New York City.
Click here for information about Ruth Lippin

Donald Altman, M.A., LPC
is a psychotherapist, award-winning writer, former Buddhist monk, teacher and an adjunct professor at Lewis and Clark Graduate School of Education and Counseling. He is also a faculty member of the Interpersonal Neurobiology program at Portland State University and teaches various classes blending mindfulness and Interpersonal Neurobiology.
A prolific writer whose career spans more than 25 years, Donald has authored several pioneering books on mindfulness, beginning with his 1998
Art of the Inner Meal
(HarperOne, 1999). His book,
The Mindfulness Code
(New World Library, 2010) was named as "One of the Best Spiritual Books of 2010."
In addition to his books, Donald was a staff writer for an EMMY-Award winning children's television show ("The Magic Door," CBS Chicago), won an American Medical Writer's Association Award, co-created the first interactive comic strip on America Online, and has had articles appear in
New Age Journal
, the
Los Angeles Times
, and
Independent Business Magazine
, among others.
Click here for information about Donald Altman

Jennifer M. Sampson, PhD, LMFT
is a Licensed Marriage and Family Therapist and co-founder of The Hoarding Project. Jennifer earned her doctorate in Family Social Science from the University of Minnesota. Her research interests involve the influence of family and life experiences on hoarding behavior, as well as developing effective and ethical approaches to mandatory hoarding cleanouts. She has published multiple articles in academic journals on hoarding, and completed her dissertation work on understanding the influences of unresolved trauma and loss and family dynamics on hoarding behavior. She earned her Master's degree from Seattle Pacific University and teaches at Antioch University Seattle in the Couples and Family Therapy Department. She practices therapy in her group practice, Northwest Relationships, in Tacoma, Washington, and chairs the King/Pierce County Hoarding Task Force.
Click here for information about Jennifer Sampson
100% Satisfaction Guarantee
Register for this intensive training course without risk. If you're not completely satisfied, give us a call at
800-844-8260
. We're that confident you'll find this learning experience to be all that's promised and more than you expected.
Don't Delay. . . ENROLL NOW
CBT Training for Anxiety and OCD

Valued at $389.99
Today Only $249.99 — Unbelievable Savings!
Plus, earn up to 16 CE Hours included in the course tuition.