Over the past 30 years, no approach to couples therapy has received wider recognition for its effectiveness than Emotionally Focused Therapy (EFT). This
empirically validated method
leverages the
science of attachment
and the
power of emotion
to lead couples to an immediate experience of deep intimacy, even in the most troubled relationships.
Now in this captivating Networker Master Class, EFT originator and renowned clinician
Susan Johnson
will show you this transformative approach in action as she works with Michelle and Craig, an
actual couple in crisis
. You'll get an exclusive front-row seat as she breaks down the moment-to-moment decisions that inform her approach so you can
immediately incorporate
her powerful, proven techniques into your own work.
There's no more compelling, practical format for mastering the approach that's helped thousands of couples throughout the world.
Don't miss this opportunity to master EFT, the therapy model that the New York Times and Time magazine herald as "the couples therapy with the highest rate of success!"
Susan Johnson's Emotionally Focused Therapy Master Class
The Essentials of EFT in Action
Valued at $389.94
Today Only $159.99 — An Unbelievable Value!
Plus, earn up to 13 CE Hours — included in the course price!
What's Included:
Learn the EFT model, step-by-step, through a lively conversation with its creator so you can offer your clients a way out of destructive patterns into new ways of relating based on closeness, safe attachment, and connection.
Watch Sue Johnson at work in a clinical session with a couple whose ongoing pattern of anger and withdrawal has left them feeling disconnected, alone, and hopeless. See how Sue slows down their current relationship patterns so both partners can recognize the attachment-related emotions that trigger their negative, reactive behaviors.
Experience how EFT lets you explore and deepen emotion with clients in a way that maintains safety. Sue masterfully and seamlessly creates enactments and corrective emotional experiences that create real forward movement in a single session.
Gain insight as Sue shares the thinking behind her clinical decisions at critical points in the session through a lively interview with fellow therapist and Networker editor Rich Simon.
Listen to Sue Johnson answer questions on how to best apply the EFT approach to your practice in a recorded Q&A call.
Session 1: Introduction to Emotionally Focused Therapy: Understanding the Science of Relationship and Bonding
Sue Johnson details the EFT process and explains key concepts of how it serves as a roadmap for therapists to guide partners from emotional disconnection to secure connection.
Session 2: Identifying the Attachment-Related Emotions that Cause Disconnection: Helping Craig & Michelle Understand their Negative Dance
Watch Sue Johnson in-session work with clients Michelle and Craig working in a clinical session that zeroes in on EFT Phase One. Go step by step through the process, see how it works, and hear directly from Sue about the thinking behind her clinical choices.
Session 3: Accessing Emotion & Experiencing a New Connection: Clinical Demo & Analysis, Part 2
The clinical session culminates in an EFT corrective emotional experience for Michelle and Craig. Sue takes you step by step through the lead-up process zeroing in on how to work with strong emotion while maintaining safety.
Session 4: Watch the Entire Unedited Clinical Demo Video
Experience the flow of an EFT session in the complete clinical video. Sue Johnson helps Michelle and Craig move from deadlock through emotional awakening and on to their first taste of a new, more connected way of relating.
Session 5: Recorded Q&A call with Susan Johnson
Access the Q&A call recording with Sue Johnson and Networker Editor, Rich Simon to get answers to specific EFT questions. Learn how to incorporate EFT in your clinical practice.
Limited Time Offer!

Get these FREE Bonuses when you register today ($229.98 Value):
CE Video Recording: Defining Moments in Couples Therapy: Neuroscience in the Consulting Room with Sue Johnson and James Coan
Understanding the neurobiology of the brain not only explains how change happens, it also translates into more effective psychotherapy. In this dynamic demonstration-workshop, Sue Johnson, EdD, and James Coan PhD, offer a dialogue demonstrating the relevance of neuroscience to the process of repairing couples relationships. Together the presenters will review recorded couples therapy sessions to explore how neurobiological insights can inform and help shape a therapist's moment-by-moment decision-making.
CE Video Recording: Harnessing the Power of Emotion: A Step-by-Step Approach with Sue Johnson and Marlene Best
Dive deeper into EFT and into the "hold me tight" conversation. This video session will guide you through the process of helping clients tap into their deepest emotional reserves as a positive force for shaping growth and transformation. Through exercises and viewing sessions of Emotionally Focused Therapy, you'll develop skills to use in session with your clients.
Susan Johnson's Emotionally Focused Therapy Master Class
The Essentials of EFT in Action
Valued at $389.94
Today Only $159.99 — An Unbelievable Value!
Plus, earn up to 13 CE Hours — included in the course price!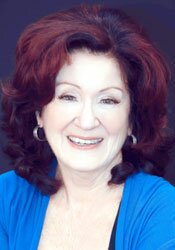 Susan Johnson, Ed.D., is the best-selling author, clinical psychologist, distinguished research professor, dynamic speaker, and recognized innovator who has changed the field of couple therapy.
She is director of the International Center for Excellence in Emotionally Focused Therapy and distinguished research professor at Alliant University in San Diego, California, as well as professor of clinical psychology at the University of Ottawa, Canada. She trains counselors in EFT worldwide and is recognized as one of the most prominent researchers and presenters in the couple therapy field.
Here's what therapy experts are saying about Susan Johnson and EFT
"Sue Johnson [is] the most original contributor to couples therapy to come along in the last 30 years. Her guidance will touch your heart, stimulate your mind, and give you practical strategies for improving marriages."
–William J. Doherty, Ph.D., author of Take Back Your Marriage
"[EFT] is really what is missing in behavioral marital therapy. It's all so intellectual. It really isn't looking at what is going on at a level of depth that really matters."
–Internationally renowned couples therapist John Gottman, Ph.D.
"[EFT] blends the best in research findings with practical suggestions from a caring and compassionate clinician. This fabulous technique will be of great benefit...to couples trying to find their way to better communication and deeper, more fulfilling ways of being with each other."
–Daniel J. Siegel, M.D., Executive Director, Mindsight Institute

"Emotionally Focused Couple Therapy (EFT) is a deceptively simple approach to work with couples in therapy because the tenets, practices, and integration are so clear because there clearly is a lot of art to doing this work. "
–Family therapy professor Thorana Nelson
100% Satisfaction Guarantee
If you're not completely satisfied, please give us a call at 1-800-844-8260. We're that confident that you'll find this learning experience to be all that's promised and more than you expected.
Learning that Fits YOUR Schedule:
Access the modules of in-depth training, plus the additional free bonuses, all designed to help you effectively integrate the latest insight from empirically validated methods and other proven approaches to help you improve your client outcomes.
Click here for course objectives and outline
.
Review all the course materials at your own pace and at your convenience! Access all course videos and materials online forever. Plus, use the CE21 Mobile™ app to access the course content on-the-go, wherever and whenever you want on your mobile devices. Watch your email for the order confirmation and link to get immediate access to all course videos and materials online.
You'll have the opportunity to instantly collaborate with other professionals on the course materials through interactive message boards. You'll be part of a community of hundreds of practitioners all focused on these materials, providing valuable opportunities to share insight and experiences, and to build your professional network.
Susan Johnson's Emotionally Focused Therapy Master Class
The Essentials of EFT in Action
Valued at $389.94
Today Only $159.99 — An Unbelievable Value!
Plus, earn up to 13 CE Hours — included in the course price!