Why Emotionally Focused Therapy?
Emotionally focused therapy (EFT) harnesses the new science of love and relationships into a
structured, on-target, effective roadmap
we can follow to take couples from disaster to safety and emotional connection.
We are able to not only heal relationships, but to
create relationships that heal.
For the first time in human history, we know why relationships matter so much, what goes wrong with them, and what's necessary for people to create secure, lasting bonds.
But you might be saying, "Sure, you can show me the studies proving that EFT works. But can you show me how to do it?"
The answer is a resounding YES!
I can show you how you AND your clients can leave each session exhilarated and energized.
In EFT we have shown that we can help 70-75% of couples move into more satisfying and secure bonds.
And in this course, I will show you how you can get these kinds of results in your office.
Hope to see you in the course,
Dr. Sue Johnson
Emotionally Focused Therapy with Dr. Sue Johnson:
On Target Couple Interventions in the Age of Attachment
Valued at $407.00
Today Only $199.99 — An Unbelievable Value!

"There's nothing more fascinating than relationships, and as you go into them, they just get more and more and more fascinating. Every couple I see teaches me something. I'm still as fascinated now as I was all those years ago."
—Dr. Sue Johnson
Here's everything covered in this in-depth training:

Emotionally Focused Therapy
On Target Couple Interventions in the Age of Attachment
Dr. Johnson will walk you
step-by-step
through the EFT model stages and steps. This structured approach will ensure you know that you are using the right intervention at the right time!
The State of Couple Therapy and the New Science of Attachment
Emotionally Focused Therapy (EFT) — the Structure, Moves and Interventions
Experiential and Systemic Interventions
The Tasks of EFT — Outline, Video Viewing, and Exercises
Dealing with Difficult and Attachment Injured Clients — Discussion and Exercises
Discussion of the New Era of Couple Therapy

Shaping Secure Connection with EFT
Stage I In-session Demonstration — De-escalation
Explore Stage 1 of EFT with Dr. Sue Johnson and colleague Dr. Marlene Best during this in-session demonstration. Watch as they outline the negative cycle/dance that keeps their clients off balance and disconnected. You'll then see how they help their clients access and reprocess underlying emotions, especially attachment fears, which prime each partner's steps in their negative dance. Finally, you'll watch as the couple de-escalates their negative cycles and begin to create a secure base, preparing them for Stage II of EFT — Restructuring of Bonding Interactions.

Following the client in-session demonstration, Drs. Johnson and Best will discuss and analyze the session helping you understand how to apply EFT to your practice.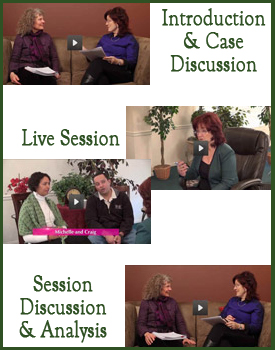 Enroll today and you'll get these

FREE BONUS CE SEMINARS

with Dr. Sue Johnson ($169.96 Value!)
Sex and the Bonds of Love: What We Know — What We Can Do
Attachment interactions and emotions shape sexual responses
Intervention in an attachment oriented couple therapy addresses sexual problems
The creation of a safe haven fosters open responsiveness in sexuality

Healing Toxic Injuries in Love Relationships
Identify and understand attachment injuries and their impact
Learn how the EFT forgiveness model fits into the overall structure of therapy
Outline the specific steps in this model and the interventions used by the therapist

Changing Attachment Bonds: Necessary and Sufficient Moves and Moments
This workshop will focus on how the EFT therapist creates:
Safe haven sessions that foster exploration of emotion and interaction
Shifts that de-escalate negative patterns and regulate attachment emotions
The coherent integration of new, more primary emotions
Interactions characterized by new ways of reaching for the partner

Attachment Theory and Science: A Clear Map for Effective Couple Intervention
Outline the core principles of attachment theory
Clarify the revolutionary significance of attachment theory and research for relationship repair
Illustrate how EFT uses this perspective to change a move a couple from despair to satisfaction

Emotionally Focused Therapy with Dr. Sue Johnson:
On Target Couple Interventions in the Age of Attachment
Valued at $407.00
Today Only $199.99 — Unbelievable Savings!
The Next Steps in Advancing Your Practice
Watch your email for your order confirmation
, and get instant access to all course materials, including the bonus materials — all designed to help you effectively integrate proven treatment strategies into your practice and your life.
Click here for course objectives and outline
.
Review the course materials at your own pace and at your convenience! You'll have unlimited access to all course videos and materials online forever. Plus, use the PESI Mobile™ app to access the course content on-the-go, wherever and whenever you want on your mobile devices.
Instantly collaborate with other professionals on the course materials through interactive message boards. You'll be part of a community of hundreds of practitioners all focused on creating relationships that heal, providing valuable opportunities to share insight and experiences and to build your professional network.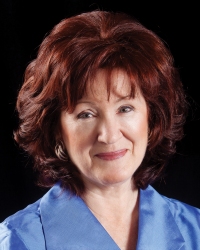 Susan Johnson, EdD
, is an author, clinical psychologist, researcher, professor, popular presenter and speaker and a leading innovator in the field of couple therapy and adult attachment. Sue is the primary developer of Emotionally Focused Couples and Family Therapy (EFT), which has demonstrated its effectiveness in over 30 years of peer-reviewed clinical research.
Sue Johnson is founding director of the International Centre for Excellence in Emotionally Focused Therapy (www.iceeft.com) and distinguished research professor at Alliant University in San Diego, California, as well as professor emeritus, clinical psychology, at the University of Ottawa, Canada.
Dr. Johnson has received a variety of awards acknowledging her development of EFT and her significant contribution to the field of couple and family therapy and adult attachment. Sue has been appointed as a Member of the Order of Canada, the country's highest civilian honor recognizing outstanding achievement, dedication to the community and service to Canada. In 2016, she was named Psychologist of the Year by APA, and has been honored by AAMFT for her Outstanding Contribution to the Field of Couple and Family Therapy.
As author of the best-selling book:
Hold Me Tight, Seven Conversations for a Lifetime of Love
, Sue Johnson has created for the general public, a self-help version of her ground-breaking research about relationships – how to enhance them, how to repair them and how to keep them. This best seller has been adapted and developed into a relationship education and enhancement program.
Her most recent book,
Love Sense, The Revolutionary New Science of Romantic Relationships
outlines the new logical understanding of why and how we love — based on new scientific evidence and cutting-edge research. Explaining that romantic love is based on an attachment bond, Dr. Johnson shows how to develop our "love sense" — our ability to develop long-lasting relationships.
Dr. Johnson's best-known professional books include,
The Practice of Emotionally Focused Couple Therapy: Creating Connection
(2004) and
Emotionally Focused Couple Therapy with Trauma Survivors
(2002).
Sue trains counselors in EFT worldwide and consults to the 50 international Institutes and affiliated centers who practice EFT. For more information about Sue and her mission, please visit her website at www.drsuejohnson.com.
Speaker Disclosures:
Financial: Susan Johnson receives compensation as a tenured professor for the University of Ottawa. She receives royalties as an author for Little Brown, ICEEFT, Brunner Routledge, and Guilford Press. Dr. Johnson receives a speaking honorarium from PESI, Inc.
Non-financial: Susan Johnson has no relevant non-financial relationship to disclose.
100% Satisfaction Guarantee
Register for this intensive training course without risk. If you're not completely satisfied, give us a call at
800-844-8260
. We're that confident you'll find this learning experience to be all that's promised and more than you expected.
Emotionally Focused Therapy with Dr. Sue Johnson:
On Target Couple Interventions in the Age of Attachment
Valued at $407.00
Today Only $199.99 — An Unbelievable Value!