Putting Attachment Theory into Practice


Techniques and fancy methods take you only so far when people's difficulties are rooted in their earliest experiences. And most clients come to us because of longstanding problems in handling their emotions and intimate relationships.
That's why the insights of Attachment Theory have resonated with so many therapists today. But the question remains:
How do you bridge the gap between the theory of attachment and its concrete applications in your day-to-day practice?
In our online video series Putting Attachment Theory into Practice, you'll find a range of answers you can put to use in your work from the leaders in developing attachment-based psychotherapy.

Join Diane Poole Heller, Bruce Ecker, Susan Johnson, Daniel Hughes, Maggie Phillips, and David Feinstein for 6 lively conversations that will expand your depth, range, and effectiveness as a therapist. You'll learn to:
Identify when a client is suffering from attachment-based issues
Assess more accurately your clients' different attachment styles and how to best address each one
Better tune into the powerful nonverbal dimension of therapy, including cues from clients and your own nonverbal communication
Create a safe environment for clients that enables you to establish a deeper therapeutic connection
Apply the principles of Attachment Theory with couples, children, and families as well as pain and trauma sufferers
What's the best way to identify your client's attachment style?
Learn to accurately assess and work with each style in our 6-session online video series—Putting Attachment Theory into Practice.
Over $239.99 value - NOW ONLY $99.99
6 Leading Experts! 6 Information-Packed Sessions!

Session 1:

Presenting Secure Attachment

| Diane Poole Heller, Ph.D.

Explore practical techniques designed to offer clients with attachment injuries an emotionally corrective experience. You'll learn how to:

Identify and assess the different styles of troubled attachment
Increase your nonverbal skills for creating a secure attachment bond and safety in the therapy room
Create rapport with clients by speaking the distinctive "language" of the various attachment styles
Incorporate well-timed humor and playfulness into your style


Diane Poole Heller is an expert trainer in the adult attachment theory model of DARe (Dynamic Attachment Re-patterning Experience).
---
Session 2:

When Is Attachment the Issue?

| Bruce Ecker, M.A., L.M.F.T

Determine whether a client's problems come from early childhood experiences or some other source by exploring:

Techniques for making the underlying emotional learnings that maintain symptomatic behaviors explicit
The principles of memory reconsolidation and the 3-step process necessary to dissolve problematic emotional learnings
Juxtaposition interventions to dissolve destructive beliefs and symptoms
The emotional necessity of any given symptom


Bruce Ecker is codirector of the Coherence Psychology Institute and coauthor of Unlocking the Emotional Brain.
---
Session 3:

Hearts and Bones: Attachment and Sexuality

| Susan Johnson, Ed.D.

Deepen your understanding of secure, integrated sexuality and how to address sexual issues in attachment-based couples therapy by exploring:

The 3 primary styles of sexual relationship: sealed-off sex, solace sex, and synchrony sex
How to listen with an attachment ear when couples present with sexual problems
How to facilitate hold-me-tight conversations that enable couples to address longstanding attachment issues in their relationships
How the methods of Emotionally Focused Therapy can help couples create greater intimacy


Susan Johnson directs the Ottawa Couple and Family Institute and the International Center for Excellence in EFT.
---
Session 4:

Getting Through to Shutdown Children and Families

| Daniel Hughes, Ph.D.

Get through to difficult children and their overstressed parents by:

Applying the skills of PACE (play, acceptance, curiosity and empathy) in your therapeutic work
Establishing verbal and nonverbal transparency as the foundation of your connection with troubled kids
Focusing on a child's interests while avoiding a premature exploration of symptoms and problems
Taking the lead in actively involving parents in the therapeutic process


Daniel Hughes is the author of Building the Bonds of Attachment and Attachment-Focused Parenting.
---
Session 5

:

Attachment Issues in Chronic Pain

| Maggie Phillips, Ph.D.

Apply the latest discoveries connecting psychological trauma and chronic pain by learning to:

Structure a first-session assessment of a client presenting with persistent, undiagnosable pain
Distinguish the four layers of trauma that apply to chronic pain
Explore for issues of abuse, abandonment, and neglect in determining the roots of chronic pain
Apply a toolkit of mind-body techniques to dramatically increase a client's ability to self-regulate
Give clients new experiences early in treatment that increase hope and motivation for change


Maggie Phillips is the author of Reversing Chronic Pain and Finding the Energy to Heal.
---
Session 6:

Healing Attachment Wounds with Energy Psychology

| David Feinstein, Ph.D.

Learn simple techniques for helping clients with childhood attachment wounds self-regulate and explore how to:

Incorporate energy psychology into any therapeutic approach
Neutralize the charge of unresolved attachment trauma through Emotional Freedom Techniques
Use "tapping" and additional energy psychology techniques to affect the amygdala and other parts of the brain
Structure an energy psychology intervention for a range of problems and assess its impact


David Feinstein has taught at the Johns Hopkins University School of Medicine and his books have won eight national awards.
Want to know what really works? In this online video series, the leaders in developing attachment-based psychotherapy will lay it out for you with demonstrations and examples from their own clinical practices.
Over $239.99 value - NOW ONLY $99.99
Have You Ever Wondered How to...
Easily identify attachment-based issues in your clients?
Assess your clients' different attachment styles—and address each one with specific strategies?
Recognize nonverbal cues from clients and use them yourself to reinforce your work in therapy?
Create an environment in your consulting room that encourages a deeper therapeutic connection?
Adapt the principles of Attachment Theory for couples, children, families, and even pain and trauma sufferers?
Get answers to your questions plus practical, up-to-date guidance in our all-new online video series When Attachment is the Problem.

A New Way to Learn: A Note from Rich Simon
Dear Colleague,
As editor of the Psychotherapy Networker for over 30 years, I've learned a lot about what it takes to engage your curiosity, anticipate your questions, and make sure you get answers you can use. I've also learned that any subject, if approached in the right way, can be deeply engrossing, understandable, and entertaining.
My goal in each Webcast interview is to zero in on what you need to know to deepen your craft as a therapist. At the same time, the spontaneous, free flow of conversation makes learning far more enjoyable than stodgy workshop lectures and PowerPoint presentations. Our Webcast series are an exciting, new way to stay on the field's cutting edge.
But enough words—to see what we mean, just click on the video below to watch a preview.
Watch Diane Poole Heller demonstrate how she helps an avoidant client relax.
Networker Webcasts offer a lively, close-up learning experience with the field's leading teachers and innovators. You'll discover practical approaches and methods you can use in your very next session with a client, without having to leave home or miss a day of work. It's the best CE deal you'll find anywhere.
PS, There's no better way to apply Attachment Theory in your practice than by joining me for this Webcast series. Sign up for Putting Attachment Theory into Practice right now.
Learning that Fits Your Schedule
Register now for instant access to the online community portal for this series. Watch your email for login details within 15 minutes.
Login to begin viewing the materials right away.
Download audio of each session so you can listen any time—in your car, at home, or while you exercise.
Download full transcripts and bonus articles to add to your permanent library.
Start interacting with hundreds of other course attendees via chat message boards and community forums.
Complete CE tests online when convenient for you, to earn 6+ CE hours.
Learn to recognize the signs of attachment-based issues to improve your ability to read subtle cues, attune to your clients, and create the sense of safety they need in this practical 6-session online video series.
Over $239.99 value - NOW ONLY $99.99
---
Here's What Your Colleagues
Say about Networker Webcasts
The rich, succinct content presented by
leaders in each subject area is insightful,
practical, and well worth the price.
Ellen S. - Hermosa Beach, CA

Thanks for a session with immediately
applicable concepts.
Ruth Ann H. - Hampton Bays, NY
Whoa! That was excellent--great material!
I'll listen to this about ten times. Thank you.
Andrew S. - Austin, TX
Thank you, Rich Simon, for having such great
Webcasts and being an excellent interviewer.
Lee C. - New York, NY
| | |
| --- | --- |
| | Register now to get your login for instant access to the online portal. |
| | Review all the course materials at your own pace and at your convenience! Access all course videos and materials online forever. Plus, use the PESI Mobile™ app to access the course content on-the-go, wherever and whenever you want on your mobile devices. Click here for course objectives and outline |
| | Watch your e-mail for the order confirmation and link to get immediate access to all course videos and materials online, plus downloadable PDF exercises to work through with the training. |
| | Start interacting with other online attendees via chat message boards. |
| | Complete your CE tests online. Once you pass, you can print your CE certificate online instantly - earn up to 6.0 CE hours. Click here for CE credit details​ |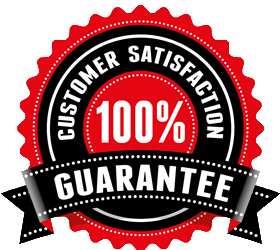 Register for this intensive training course without risk. If you're not completely satisfied, give us a call at 800-844-8260. We're that confident that you'll find this learning experience to be all that's promised and more than you expected.

Bridge the gap between the theory of Attachment and its practical applications with the wide range of tools and approaches you'll learn from this 6-session online video series—Putting Attachment Theory into Practice.
Over $239.99 value - NOW ONLY $99.99