When ethical conflicts arise in practice, are you prepared to effectively respond?
Resolving ethical issues isn't just about knowing your ethical and legal obligations...you need to know how to react and deal with clients and colleagues when ethical conflicts arise. Have you ever wondered...
What you should do if a child hits you during a session?
How you should handle dual relationship clients?
What are the ethical risks of using communication technologies such as videoconferencing, text-messages, and social media in practice?
Can you report a harmful situation without breaching confidentiality?
How ethical principles guide end-of-life decision making, treatment planning and care?
Protect your clients, your practice, and earn the ethics CE you need!
Our new online course,
Ethics: A Comprehensive Look at Today's Issues
, will dive deep into current ethical concerns and use real case studies to provide you with invaluable, concrete guidance to navigate the ethical "gray areas" in practice.
Plus, earn up to 11.5 CE hours including ethics credit!
Ethics: A Comprehensive Look at Today's Issues

$349.96 Value
Now Only $269.99
Act Fast, this Discount is Only for a Limited Time!

You'll get solutions to today's ethical challenges with these 4 comprehensive video modules:
Ethics: Current Issues and Practical Responses
with Allan Barsky, JD, MSW, PhD
Tired of the same old information on ethics, errors, and omissions? This module is not a "refresher," but instead presents a refreshingly new approach to identifying and managing ethical issues in practice. Dr. Allan Barsky shares an interest-based approach and strategic framework that builds consensus with clients and colleagues, to manage and deal with ethical conflict in a creative win-win manner. You'll have the opportunity to practice new conflict management skills and strategies through case examples that cover current ethical risks, including:
Communication technologies in clinical practice
Boundary crossings and conflicts of interest
Confidentiality, subpoenas and court-related processes
Instantly apply this proven approach in your practice to reduce your ethical risk and improve client relations!
The Ethics in End-of-Life Decisions
with Jackson Rainier, PhD, ABPP
In this module, you'll learn strategies to facilitate discussions with dying individuals and families struggling with end-of-life care. Dr. Jackson Rainer, author of Life After Loss: Contemporary Grief Counseling and Therapy, will help you recognize the distinction between healing and cure, and examine the nature of heroic treatment and futility. He will also cover complicated ethical challenges at the end of life, including recent case studies and relevant court rulings. You'll learn effective communication strategies for dealing with "bad news", as well as techniques for communicating with empathy and compassion.
The Ethics of Touch in Child Psychology & Play Therapy
with Janet A. Courtney, PhD, LCSW, RPT-S
In this engaging module, you'll explore the ethical considerations of touch including current research, cultural concerns, and the importance of touch to human development. Come away with over 20+ clinical and ethical best practice guidelines! Dr. Janet Courtney will share case examples to highlight and demonstrate in-the-moment interventions for dealing with issues related to attachment, autism, ADHD, Sensory processing disorder, and physical and sexual abuse in the infant to teen client populations.
The Interface of Ethics and Technology
with Frederic G. Reamer, PhD
Social networking, remote video interventions, and text-message and avatar counseling are but a few of the technological options being used by a growing number of contemporary clinicians. The advent of online technology, digital communications, and distance service delivery has forced clinicians to rethink the way they serve clients. In this module, Dr. Frederic Reamer will provide an overview of clinical practice in the digital world and the prevailing ethical standards. You'll explore ethical issues concerning the meaning of relationship in professional work, practitioner competence, privacy and confidentiality, and professional boundaries — as well as the ways in which technology enhances or challenges it.
Sign up today to get the ethics education and credit you need!

Ethics: A Comprehensive Look at Today's Issues

$349.96 Value
Just $269.99 Today — Unbelievable Savings!

The Next Steps in Advancing Your Practice
Watch your email for your order confirmation
, and get instant access to all course materials, including the bonus materials — all designed to help you effectively resolving ethical issues in clinical practice.
Click here for course objectives and outline
.
Review the course materials at your own pace and at your convenience! You'll have unlimited access to all course videos and materials online forever. Plus, use the PESI Mobile™ app to access the course content on-the-go, wherever and whenever you want on your mobile devices.
Instantly collaborate with other professionals on the course materials through interactive message boards. You'll be part of a community of hundreds of practitioners all focused on navigating the ethical "gray areas" in practice, providing valuable opportunities to share insight and experiences and to build your professional network.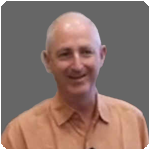 Allan Barsky, JD, MSW, PhD
, is the past chair of the National Ethics Committee of the National Association of Social Workers and professor with the Florida Atlantic University School of Social Work. Dr. Barsky's clinical practice includes work in child welfare, intimate partner abuse, family mediation, addiction and forensic social work. Dr. Barsky was awarded "Creative Scholar of the Year" by Florida Atlantic University. His book credits include
Ethics and Values in Social Work
(Oxford University Press),
Clinicians in Court
(Guilford Press),
Conflict Resolution for the Helping Professions
(Brooks/Cole) and
Interprofessional Practice with Diverse Populations
(Greenwood). Dr. Barsky has spoken at many national and international conferences, including those of the Association of Family and Conciliation Courts, Association for Practical and Professional Ethics, National Association of Social Workers, International Federation of Social Workers, Family Mediation Canada, Council on Social Work Education, and Association for Conflict Resolution.
Click here for information about Allan Barsky
.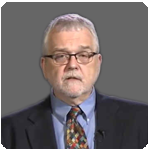 Jackson Rainier, PhD, ABPP, Board Certified Clinical Psychologist
, is nationally known and respected as a psychotherapist, educator, author and expert in the areas of grief and bereavement, and end of life and palliative care. Dr. Rainer is a practicing psychologist at the Care and Counseling Center of Georgia, Atlanta, Georgia, He has taught, consulted, supervised, and written on issues related to life and loss, death and dying, and grief and bereavement for more than 25 years in multi-disciplinary social service and mental health settings. He maintains an active psychotherapy practice that includes grief counseling, and consultation with individuals and families in the presence of life-threatening, chronic, and debilitating illnesses.
Click here for information about Jackson Rainer
.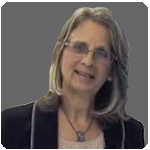 Janet A. Courtney, PhD, LCSW, RPT-S
, is the founder of FirstPlay® Therapy — an attachment-based parent-child multi-sensory storytelling approach. She is past president of the Florida Association for Play Therapy (FAPT); is a Certified StoryPlay® Facilitator, a TEDx Speaker, and an Adjunct Professor in the Barry University School of Social Work, Miami Shores, FL. Her therapeutic children's story, The Magic Rainbow Hug, was inspired by her years of clinical experience in
Ericksonian play therapy
(StoryPlay®) and research in
Developmental Play Therapy
, and
Attachment Theory
. FirstPlay™ Therapy merges these distinct theories together and meets the developmental needs of children ages 4 weeks to eight years.
Click here for information about Janet Courtney
.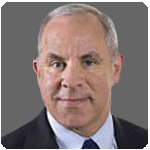 Frederic G. Reamer, PhD
, has been a professor in the graduate program of the School of Social Work, Rhode Island College, Providence, Rhode Island, for over 30 years. Dr. Reamer received his PhD from the University of Chicago and has served as a social worker in correctional and mental health settings. He chaired the national task force that wrote the current National Association of Social Worker's Code of Ethics. Dr. Reamer has conducted extensive research on professional ethics and has been involved in several national research projects sponsored by The Hastings Center, Carnegie Corporation, Haas Foundation, and Center for Bioethics of the University of Pennsylvania. Dr. Reamer lectures both nationally and internationally on the subjects of professional ethics and professional malpractice and liability.
Click here for information about Frederic G. Reamer
.
100% Satisfaction Guarantee
Register for this intensive training course without risk. If you're not completely satisfied, give us a call at
800-844-8260
. We're that confident you'll find this learning experience to be all that's promised and more than you expected.
Ethics: A Comprehensive Look at Today's Issues

$349.96 Value
Now Only $269.99