What if the traumatic event wasn't the cause of trauma? It's time to rethink trauma by looking to the body's memory of the event, not the mind's interpretation of the story.
As a therapist, you know the invisible wounds of trauma are often the most painful and difficult to heal. You want to help your clients repair their wounds, but nothing you try is healing their emotional scars.
Find lasting relief
for your clients with Peter Levine's Somatic Experiencing (SE)® method. Somatic Experiencing® is the result of over forty years of observation, research and development, and now you can learn to apply the body-oriented techniques to your practice with this powerful online course:
Peter Levine on Somatic Trauma Treatment.
When you sign up today, you'll have a
front row seat
to see Peter in session with Ray, an Operation Iraqi Freedom veteran suffering from severe PTSD, a traumatic brain injury and Tourette-like convulsions.
In just five sessions
, you'll see how Peter's somatic approach to resolving trauma provided a
90% drop in convulsions
, improved sleep and decreased nightmares for Ray.
If you're ready to
radically improve the lives of your patients
, repair wounds, and provide them with stability and peace, don't wait! Sign up today and gain new tools to integrate and add richness to your current trauma treatment plans.
Peter Levine on Somatic Trauma Treatment
Valued at $289.99
Today Only $229.99 — Unbelievable Savings!
Plus, earn up to 8.75 CE Hours — included in the course tuition.
In this comprehensive online training, Somatic Experiencing® founder Peter Levine, PhD, will guide you step-by-step through six sessions of in-depth training to teach you the essentials of his powerful, body-oriented approach. Then you'll discover the power of Somatic Experiencing® by seeing it in action through real-life in-session videos — so you will be prepared to incorporate the transformative power of Peter Levine's approach in your practice.

Here's what's covered in each section:
Peter Levine, PhD on Trauma: How the Body Releases Trauma and Restores Goodness
Join international trauma expert and author, Peter A. Levine, PhD, to learn how sensation-based (as opposed to emotional or rational) treatment is the key to finding relief from trauma, and how to slowly uncouple fear from the natural immobility state. Through six easy-to-follow sessions, you'll learn Peter's nine principles in successful trauma healing, all told through his own successful renegotiation of a personal traumatic event. You'll also complete an in-depth review of how trauma is related to the ethnological concept of tonic immobility, the importance of the so-called "primitive" Vagus system, and how its connections through the viscera and body are a key ally in trauma therapy.

In Session — Resolving Trauma in Psychotherapy: A Somatic Approach
Watch a true master, Dr. Peter A. Levine, demonstrate a course of body-oriented trauma therapy in this extremely compelling with an Iraq Veteran (Ray) diagnosed with severe PTSD. Working with Ray's presenting symptoms over the course of five sessions, Levine introduces a number of essential trauma resolution techniques that markedly improve Ray's Tourette-like convulsions, as well as his overall pain and emotional outlook.

Levine developed Somatic Experiencing® based on the premise that trauma overwhelms the nervous system and that it needs to be addressed somatically before emotional processing is possible. Levine helps to elucidate the subtleties of his methods through commentary of his in-session recordings as well as an extensive interview.
Enroll today and get a FREE Bonus Article:
Panic, Biology & Reason
by Peter Levine
Peter Levine on Somatic Trauma Treatment
Valued at $289.99
Today Only $229.99 — Unbelievable Savings!
What is Somatic Experiencing®?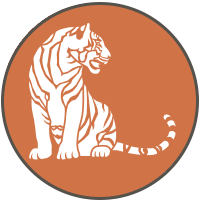 HOW ANIMALS DISCHARGE SHOCK.
When fight & flight aren't options, we freeze as if "playing dead." But this reaction needs to run its course letting the massive energy that was prepared for fight or flight to discharge through shakes and trembling. If the immobility phase doesn't resolve, then that charge stays trapped, and the body thinks it is still under threat. Somatic Experiencing® works to release this stored energy and turn off the threat alarm that causes severe dysregulation and dissociation.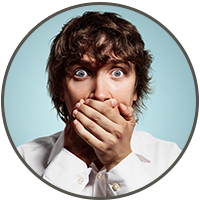 DON'T RE-LIVE. RENEGOTIATE.
In Somatic Experiencing®, the traumatic event isn't what caused the trauma, it is the overwhelmed response to the perceived life threat that is causing an unbalanced nervous system. The goal is to access the body memory of the event, not the story.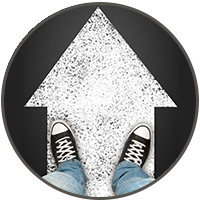 BOTTOM-UP PROCESSING.
Somatic Experiencing® professes a body first approach to dealing with the problematic (and oftentimes physical) symptoms of trauma. Your sessions won't be about reclaiming memories or changing thoughts and beliefs about how we feel, but rather the sensations that lie underneath our feelings and uncovering our habitual behavior patterns to these feelings.
The Next Steps in Advancing Your Practice
Watch your email for your order confirmation
, and get instant access to all course materials, including the bonus materials — all designed to help you effectively integrate Somatic Experiencing® into your practice and your life.
Click here for course objectives and outline
.
Review the course materials at your own pace and at your convenience! You'll have unlimited access to all course videos and materials online forever. Plus, use the PESI Mobile™ app to access the course content on-the-go, wherever and whenever you want on your mobile devices.
Instantly collaborate with other professionals on the course materials through interactive message boards. You'll be part of a community of hundreds of practitioners all focused on integrating Somatic Experiencing® in clinical practice, providing valuable opportunities to share insight and experiences and to build your professional network.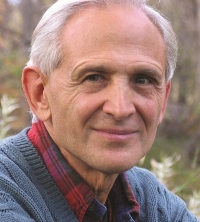 Peter A. Levine, PhD, holds doctorates in both medical biophysics and psychology. The developer of Somatic Experiencing®, a body-awareness approach to healing trauma, and founder of the Somatic Experiencing Trauma Institute, which conducts trainings in this work throughout the world and in various indigenous cultures, with 26 faculty members and over five thousand students. Dr. Levine was a stress consultant for NASA on the development of the space shuttle project and was a member of the Institute of World Affairs Task Force of Psychologists for Social Responsibility in developing responses to large-scale disasters and ethno-political warfare. Levine's international best seller,
Waking the Tiger: Healing Trauma
, has been translated into 22 languages.
Click here for information about Peter Levine
.
100% Satisfaction Guarantee
Register for this intensive training course without risk. If you're not completely satisfied, give us a call at
800-844-8260
. We're that confident you'll find this learning experience to be all that's promised and more than you expected.
Peter Levine on Somatic Trauma Treatment
Valued at $289.99
Today Only $229.99 — Unbelievable Savings!
Plus, earn up to 8.75 CE Hours — included in the course tuition.