Sex Made Simple: Navigating the Intimate Issues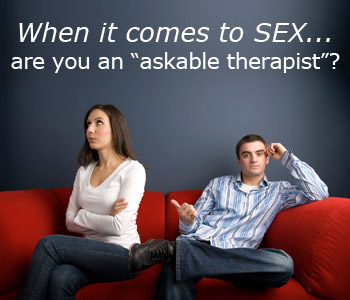 Do you freeze up when your clients bring up conversations about:
low sexual desire
extra-marital affairs
misuse of porn
anxiety about not having the right kind of orgasm
how to heal from sexual trauma
Clients consistently report they wish they could have raised sexual concerns in therapy. These discussions are uncomfortable for both therapists and clients alike!
With this new online course you will learn to
feel confident with open sexual discussions
, providing psychological, biological, and relational sexual information, and utilizing psychosexual strategies and techniques to resolve sexual problems. You will also determine how to steer through your own values and beliefs while
maintaining an open mind for the sexual issues
in therapy and the often edgy erotic behavior people engage in today.

Confidently Approach Sexual Issues
Valued at $399.94
— Only $299.99 Today

Offer Won't Last Long
Earn 14+ CE Hours - an incredible value!
Details about this online course:
[Module 1] Sex Made Simple: Clinical Strategies for Sexual Issues in Therapy
Rather than avoiding or downplaying sexual issues, you will gain confidence in addressing the range of sexual problems which affect over 50% of your individual and couple clients. Whether 26 or 76, single or married, straight or gay, sexuality should play a positive role in their life and relationship. This video introduces a pro-sexuality model and explores the new sexual mantra of desire, pleasure, eroticism and satisfaction.
Strategies to resolve sexual secrets: Affairs, pornography, fetishes and more
Deal with the impact of sexual trauma in healthy relationships
Help couples who are sexless, are sexually dissatisfied or struggling with good sex in their relationships
Overcome your discomfort assessing and treating sexual issues
Help for the client who says, "I love my spouse but I am not in love with them"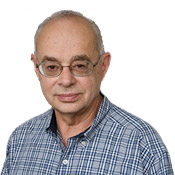 Barry McCarthy, Ph.D., ABPP, is a board certified clinical psychologist (ABPP), certified marital and sex therapist, and a tenured professor of psychology at American University. Barry received the Masters and Johnson award for lifetime contributions to the sexuality field from the Society for Sex Therapy and Research in April, 2016. He is a Diplomate in sex therapy earning this from the American Association of Sex Educators, Counselors, and Therapists.

As a leading expert in this field, Dr. McCarthy has presented over 350 workshops around the world, and his extensive list of publications includes over 100 professional articles, 26 book chapters, and co-authorship of 14 books, including Sex Made Simple, Therapy with Men after Sixty, Rekindling Desire (2nd edition), Sexual Awareness (5th edition), Enduring Desire, Discovering Your Couple Sexual Style, Men's Sexual Health, Coping with Erectile Dysfunction, Getting It Right the First Time, and Coping with Premature Ejaculation.
[Module 2] Sexual Comfort Zone: Expanding Your Clients Values & Beliefs
Working with sexual issues in therapy and the often edgy erotic behavior people engage in today can challenge a therapist's own values and deeply held beliefs. As an introduction to sex therapy, this workshop will include videos, demonstrations, and small-group discussion around sexual practice, providing essential training to help therapists face their own preconceived notions and countertransference issues around eroticism and intimacy.
Recognize your own sex-related stereotypes, resistance, guilt, and shame
Research about alternative sexual practices, open monogamy, fetishes and a range of other behaviors
Characterize responses and any vicarious trauma that may be triggered by issues around pornography, sexual exploitation, and other erotic practices
Maximize your ability to communicate about sexual issues
Explain how to help therapists face their own preconceived notions and countertransference issues around eroticism and intimacy.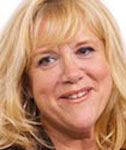 Tammy Nelson, Ph.D., is a licensed psychotherapist in private practice, a relationship expert and international speaker, an author, a faculty member and teacher with a Doctorate in Philosophy in Clinical Sexology. She is a Board Certified Sexologist, a Diplomate of the American Board of Sexologists, a Licensed Professional Counselor, an AASECT Certified Sex Therapist, a Registered Art Therapist, a Licensed Alcohol and Drug Counselor, a Certified Imago Relationship Therapist and an Advanced Imago Clinician.

Dr. Tammy is the author of several books including, The New Monogamy; Redefining Your Relationship After Infidelity (2013), Getting the Sex You Want: Shed Your Inhibitions and Reach New Heights of Passion Together (2008) and What's Eating You?: A Workbook for Anorexia and Bulimia (2004). She is the author of Six Weeks to Desire (2013) eBook, as well as several chapters of edited compilations and articles in professional journals. Dr. Nelson has been a featured expert in NY Times, Washington Post, Redbook, MSNBC, Shape, Men's Health, Woman's Day, Women's Health, Self, Glamour Magazine, Cosmopolitan, and a source in Time magazine. She writes for HuffingtonPost, YourTango, and Psychotherapy Networker, as well as her own popular blog www.drtammynelson.com/blog/
Build your practice...and happier, healthier sexual relationships.
Sex Made Simple Online Course —
Register Now >
Register Today & Get ALL These Bonuses... OVER $100 VALUE
[BONUS VIDEO]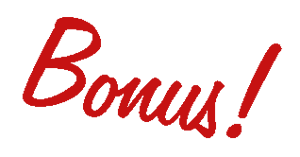 Working with Couples When Pornography is an Issue
Marty Klein, Ph.D.
The popularity of today's free pornography contributes to conflict between many porn users and their partners. Many clinicians depend on personal experience, their own values, and psychology's gender stereotypes and sex-negativity when dealing with these cases. This can lead to interventions we wouldn't consider in similar non-sexual situations — taking sides, pathologizing one partner while legitimizing the other, diagnosing "porn addiction" without sufficient information. This often results in treatment errors and premature termination.

When you develop "pornography literacy" you can support both porn consumers and their partners.
---
[BONUS VIDEO]
Sexual Intelligence: 10 Things Every Therapist Needs to Know About Sex
Marty Klein, Ph.D.
When people come in and the presenting problem is sex, do you know what you need to know about affairs, desire, pornography, fertility, S/M, "sex addiction," arranged marriages, aging, cybersex, and orgasm? And when the presenting problem isn't sex, do you know how to deal with the ways sexuality can interface with issues of power, anxiety, intimacy, guilt, shame, and isolation?

Most therapists don't understand, that helping clients feel sexually "normal" undermines treatment rather than supporting it. In this bonus recording, participants will acquire new tools to interpret, influence, and treat patients' sexual decision-making — without stripping sex of its richness, darkness, and adulthood.
[BONUS VIDEO]
Lesbian, Gay, Bisexual, Transgender and Questioning (LGBTQ) Clients
Joe Kort, Ph.D., LMSW
Are you making the biggest mistake treating your LGBTQ clients? Are you asking them about their sexual practices? Or are you too worried you will offend your client?

Join this online workshop and equip yourself with the right tools and up-to-date information you need in this rapidly changing population to more effectively counsel your lesbian, gay, bisexual, transgender and questioning clients, and couples about sexual issues.

Don't be the straight therapist that is losing LGBTQ clients because of poor intake, assessment and treatment planning. Learn how to offer your clients a safe place for therapy.
[BONUS PDF BOOK]
Sex Made Simple
Clinical Strategies for Sexual Issues in Therapy
Barry McCarthy, Ph.D., ABPP
Sex Made Simple is a comprehensive guide to healing sexual issues and dysfunction, with dozens of strategies, techniques and methods to promote healthy sexuality for couples and individuals.
Tools for couples to maintain strong, resilient sexual desire
Strategies to move past affairs, sexual trauma, variant arousal
Framework for counseling gay individuals and couples
Treating sexual dysfunction
And much more!
Barry McCarthy has written a thorough, state-of-the-art, and, above all, a practical guide for any therapist who ever encounters a sexual problem in clients. It can be used as a reference by topic or gulped down in one piece. Sex Made Simple should be on the bookshelf of every working couples therapist.
~ Terry Real, LICSW & Author of The New Rules of Marriage & I Don't Want to Talk About It

Limited Time Offer!
Sex Made Simple: Navigating the Intimate Issues
Valued at $399.94
...
But Today, Only $299.99

PLUS, Earn 14+ CE Hours Included in the Price
What Will You Get in This Program?

Sign up today and get login details within 15 minutes via email for the online learning portal. Immediately upon registration, you will have access to all videos and materials. Complete your CE tests online — once you pass, you can print your CE certificate instantly. Access all course videos and materials online forever. Plus, use the PESI Mobile™ app to access the course content on-the-go, wherever and whenever you want on your mobile devices.
Click here for course objectives and outline

You'll have the opportunity to instantly collaborate with other professionals in the interactive online message boards. Share ideas, ask questions, and network with other professionals.


PLUS, Special Bonus Materials! You will get 3 bonus videos & a PDF download of Barry McCarthy's book, Sex Made Simple... full of strategies, techniques and methods to promote healthy sexuality.

Don't Delay. . . ENROLL TODAY!
Discounted Offer is Only for a Limited Time
Hurry, you don't want to miss this training!