Week after week, you've been working with a client trapped in fear, despair, and hopelessness. Therapy is going nowhere. You leave each session feeling drained and helpless. All your standard tools—empathic connection, insight, mindful awareness—simply don't go deep enough. A different kind of healing is required. But what?

World-renowned psychotherapist Richard Schwartz, PhD, found himself asking the same question. That's why he developed the revolutionary Internal Family Systems (IFS) model of therapy. Crafted from Dr. Schwartz's 30+ years of working with clients, IFS is an evidence-based approach that enables therapists to awaken the capacity for deep self-healing within even the most troubled client.

At the heart of the scientifically validated IFS process are simple but powerful tools that offer clients a direct and immediate experience of their most deeply troubling conflicts—which is why IFS has been adopted by thousands of respected senior practitioners around the world.

As renowned trauma expert Bessel van der Kolk puts it, "

For me, discovering Internal Family Systems therapy was a breakthrough

."

In this special Master Class presented by Richard Schwartz and Psychotherapy Networker, you get the chance to see IFS in action and determine how it will enhance your own work. You'll observe a dramatic and moving clinical session between IFS-originator Richard Schwartz and Jody, a woman who's been haunted by early childhood trauma her whole life. Watch as Dr. Schwartz guides Jody step-by-step through a journey that enables her to fully embrace her capacity for personal transformation.
Don't miss this opportunity to master IFS and lead your clients to breakthrough healing!
Internal Family Systems Step-By-Step Online Course
IFS for Deep Healing with Richard Schwartz
Valued at $358.98
Today Only $199.99 — An Unbelievable Value!

Plus, earn up to 6.5 CE Hours — included in the course price!

Learn the revolutionary Internal Family Systems (IFS) approach that has been hailed by Dr. Bessel A. van der Kolk, the world's leading expert in trauma, as "the treatment method that all clinicians should know to treat clients effectively."
What's Included:
Learn the IFS model, from initial introduction to positive resolution, through a lively conversation with its creator so you can offer your clients a new way to identify with their Self and help them maximize their internal leadership qualities to gain control over traumatic experiences.
Watch Dr. Schwartz at work in a clinical session with a client who's been paralyzed by lifelong fear and anxiety
Gain insight as Dr. Schwartz shares the thinking behind his clinical decisions at critical points in the session through a lively interview with fellow therapist and

Networker

editor Rich Simon.
Listen to Dr. Schwartz answer questions on how to best apply the IFS approach to your practice in the Q&A recording.
Session 1: Introduction to Internal Family Systems (IFS)
Learn how IFS therapy can maximize clients' potential for self-healing and self-compassion. A key to accomplishing this is recognizing the difference between inner parts and Self and elevating the Self to an effective leadership position.
Session 2: From Emotion to Integration: Clinical Demonstration and Commentary I
Watch Dr. Schwartz in-session as he implements his IFS approach with his client Jody who's been stuck for years and has lost hope. This session combines clinical video with lively commentary.
Session 3: From Emotion to Integration: Clinical Demonstration and Commentary II
The clinical video and commentary continue in this session, concluding with a dramatic client transformation as Jody moves from chronic fear and anxiety to healing and joy.
Session 4: Richard Schwartz Answers Your Questions about IFS
Listen to the Q&A call recording with Richard Schwartz and Rich Simon. This session answers attendees' specific questions about how the IFS model can be integrated into clinical practice.
Limited Time Offer!

Get these FREE Bonuses when you register today ($105 Value):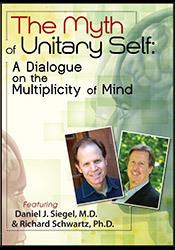 CE Video Recording: The Myth of Unitary Self — A Dialogue on the Multiplicity of Mind with Richard Schwartz, PhD, and Daniel Siegel, MD
Neuroscience, social psychology, and artificial intelligence all agree that each of us consists of a multiplicity of identities that account for the richness and complexity of the human experience. At the same time, there's more than one way to use this knowledge to elicit therapeutic healing, self-awareness, and growth. This video will showcase how two noted psychotherapists bring the concept of multiplicity into their therapeutic work.
Video Recording: The Inner Game of Psychotherapy with Richard Schwartz
Family therapist Richard Schwartz will present a video demonstration of how he uses an IFS approach to help clients with complex trauma communicate with their core Self and integrate and embrace their conflicted and disowned inner parts.
Internal Family Systems Step-By-Step Online Course
IFS for Deep Healing with Richard Schwartz
Valued at $358.98
Today Only $199.99 — An Unbelievable Value!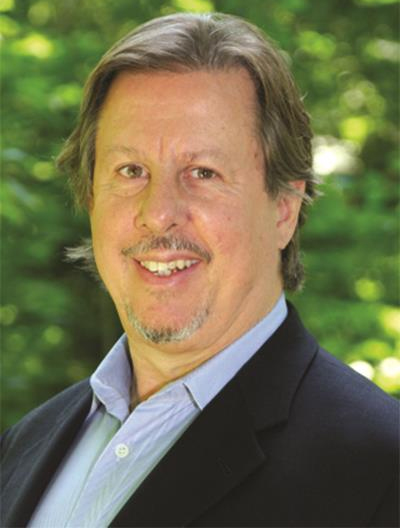 Richard Schwartz, PhD, earned his PhD in marriage and family therapy from Purdue University, after which he began a long association with the Institute for Juvenile Research at the University of Illinois at Chicago, and more recently at The Family Institute at Northwestern University, attaining the status of associate professor at both institutions. He is co-author, with Michael Nichols, of Family Therapy: Concepts and Methods, the most widely used family therapy text in the United States.

Dr. Schwartz developed Internal Family Systems in response to clients' descriptions of experiencing various parts – many extreme – within themselves. He noticed that when these parts felt safe and had their concerns addressed, they were less disruptive and would accede to the wise leadership of what Dr. Schwartz came to call the "Self." In developing IFS, he recognized that, as in systemic family theory, parts take on characteristic roles that help define the inner world of the clients. The coordinating Self, which embodies qualities of confidence, openness, and compassion, acts as a center around which the various parts constellate. Because IFS locates the source of healing within the client, the therapist is freed to focus on guiding the client's access to his or her true Self and supporting the client in harnessing its wisdom. This approach makes IFS a non-pathologizing, hopeful framework within which to practice psychotherapy. It provides an alternative understanding of psychic functioning and healing that allows for innovative techniques in relieving clients symptoms and suffering.

In 2000, Richard Schwartz founded The Center for Self Leadership in Oak Park, Illinois. Dr. Schwartz is a featured speaker for many national psychotherapy organizations and a fellow of the American Association for Marriage and Family Therapy, and he serves on the editorial boards of four professional journals. He has published four books and over 50 articles about IFS. His books include Internal Family Systems Therapy, Introduction to the Internal Family Systems Model, and The Mosaic Mind (with Regina Goulding), as well as Metaframeworks (with Doug Breunlin and Betty Karrer). Dr. Schwartz lives and practices in Brookline, MA and is on the faculty of the Department of Psychiatry, Harvard School of Medicine.
Speaker Disclosures:
Financial: Richard Schwartz is the Founder of The Center for Self Leadership. He receives a speaking honorarium from PESI, Inc.
Non-financial: Richard Schwartz is a Fellow and member of the American Association for Marital and Family Therapy.
100% Satisfaction Guarantee
If you're not completely satisfied, please give us a call at 1-800-844-8260. We're that confident that you'll find this learning experience to be all that's promised and more than you expected.

Learning that Fits YOUR Schedule:

Access 4 modules of in-depth instruction, plus 2 additional free bonuses, all designed to help you effectively integrate the latest insight from empirically validated methods and other proven approaches to help you improve your client outcomes.
Click here for course objectives and outline
.

Review all the course materials at your own pace and at your convenience! Access all course videos and materials online forever. Plus, use the CE21 Mobile™ app to access the course content on-the-go, wherever and whenever you want on your mobile devices. Watch your email for the order confirmation and link to get immediate access to all course videos and materials online.

You'll have the opportunity to instantly collaborate with other professionals on the course materials through interactive message boards. You'll be part of a community of hundreds of practitioners all focused on these materials, providing valuable opportunities to share insight and experiences, and to build your professional network.

Internal Family Systems Step-By-Step Online Course
IFS for Deep Healing with Richard Schwartz
Valued at $358.98
Today Only $199.99 — An Unbelievable Value!