Can you help the couple who's lost all hope?

They've come to you because they're out of options. They've tried everything. This is their last shot.

You need a powerful approach that works ... and works quickly.

Relational Life Therapy (RLT) is a unique couples therapy approach refined over 30 years by bestselling author Terry Real. RLT creates an atmosphere of intense truth-telling and zeros in with speed, sensitivity, and clarity on the relationship patterns that stand in the way of change. Integrating empathic joining, inner child work, confrontation, and humor, RLT instills hope in discouraged partners and leads them toward the experience of shared vulnerability that's essential to emotional healing.

As Richard Schwartz, originator of Internal Family Systems, says, "RLT helps reawaken couples who seem trapped in a long-term stalemate and allows them to move toward growth and fuller Selfhood."

In this Master Class, you get a front-row seat to a clinical session with Terry Real, originator of RLT.
Watch Terry in session with Nancy and Dan, a couple on the brink of separation, as he guides them from emotional standoff to vibrant reconnection. Learn to identify behaviors that keep partners stalemated and gain the leverage to help them change. Discover the secret to jump-starting compassion and reigniting affection. You'll witness Dan and Nancy experience a dramatic turnaround you won't forget.

And as in all our Master Classes, we'll break away to examine the how and why of what's happening in the session and Terry will share the thinking behind his moment-to-moment clinical choices.

Don't miss this opportunity to learn the RLT approach for last-chance couples directly from Terry Real, relationship expert for Good Morning America and ABC News.
New Ways to Work with Last-Chance Couples with Terry Real
The Relational Life Therapy Approach to Couples Therapy
Valued at $389.99
Today Only $159.99

"RLT helps reawaken couples who seem trapped in a long-term stalemate and allows them to move toward growth and fuller Selfhood."
—Richard Schwartz, PhD, originator of Internal Family Systems on Relational Life Therapy
What's included in this course:
Learn the RLT model of therapy through a lively conversation with its creator so you can discover the secret to jump-starting compassion and reigniting affection between partners in your practice.
Watch Terry at work in a clinical session with Nancy and Dan, a couple who are giving their marriage one last shot after years of therapy.
Gain insight as Terry shares the thinking behind his clinical decisions at critical points in the session through a lively interview with fellow therapist and Networker editor Rich Simon. Terry will teach you how to identify the patterns that keep partners locked in a destructive dance and gain the leverage to help them change.
Listen to Terry answer your questions on how to best apply the RLT approach to your practice in a recorded Q&A call.
Improving Your Outcomes with Challenging Couples
An Introduction to Relational Life Therapy (RLT)
Terry Real's innovative approach to working with challenging couples is known for its speed, clinical efficacy, and dramatic turn-arounds in troubled relationships. This first session of the Master Class introduces you to RLT's distinctive philosophies including:
Joining through the truth—a powerful RLT technique that jump-starts the therapeutic alliance
The role of RLT therapist as a truth-teller and the limitations of therapeutic neutrality
The secret to tapping into partners' hidden reserves of kindness and compassion for each other
How to empower each partner's "functional adult" so positive change continues beyond the session
Last Chance for Nancy and Dan
Clinical Demo and Analysis Part 1
Enlightening and empowering—that's what therapists say about Terry Real's clinical work. See for yourself as Terry brings his RLT approach to an intensive session with Nancy and Dan, a couple who are giving their marriage one last shot. The clinical video with analysis covers:
The RLT data gathering process illustrated step by step
The therapist's role in getting agreement from both partners about the real problem in their marriage
The secret to finding leverage for change and using it effectively
3 key steps to building a therapeutic alliance
How to keep the session focused and on-track by amplifying emotion, braking for affect, translating what partners say to what they mean and more
Fueling Compassion, Empowering the Functional Adult
Clinical Demo and Analysis, Part 2
The clinical session continues to its dramatic, positive resolution as Terry shares the thinking behind his clinical choices and highlights the important opportunities, potential problems, and tipping points in the session. You'll have a front row seat on the wrap-up phases of RLT including:
How to work with each partner's inner child to quickly identify the roots of dysfunctional behaviors
The secret to helping clients separate their functional adult self from their dysfunctional relationship stance
The importance of education in maintaining and strengthening the transformation in the partner's character, awareness, and behavior
Tips for practicing detachment from outcome, digging for concrete details, joining through the truth, and finding points of leverage quickly and accurately
FREE BONUS FEATURE—Nancy and Dan 9 Months Later
A Follow-Up Interview
Nancy and Dan return to tell Rich Simon how they experienced their work with Terry and where they stand now as a couple. Find out what stood out for each of them in the clinical demonstration session, what progress they've made, how they handled bumps in the road, and what they feel their future holds.
Watch the Entire Unedited Clinical Demo Video
Delve deeper with Terry, Nancy, and Dan in the unedited clinical demonstration session. You'll see Terry Real work in his direct and highly effective manner. And you'll experience Nancy and Dan opening up and turning to each other with compassion and affection by the end of the session.
Experience the flow of a complete RLT session as Terry Real masterfully and seamlessly maintains forward momentum
Learn how to keep partners on track and forge a therapeutic alliance quickly by being direct and directive
Discover the flexibility of RLT as Terry "brakes for affect" to take advantage of openings that arise during the session
Experience the transforming power of one partner doing individual work in the presence of the other
Listen to Terry Real discuss RLT in a recorded Q & A Session
Terry Real answers RLT questions in a recorded Q&A call with Networker Editor Rich Simon. Get help with incorporating RLT's innovative practices into your own work. Share how this Master Class has changed your approach with the couples you see.
Limited Time Offer!

Register today and you'll also get:
FREE! CE Video Recording
Couples Therapy: Advances and Challenges in Couples Therapy Today
In this Forum from the Networker Symposium, leading couples therapists Terry Real, Pat Love, David Schnarch, Helen LaKelly Hunt and Harville Hendrix will respond to the question "What's the most important new idea or discovery shaping your practice with couples today?" Each presenter offers a 20-minute presentation in the compelling TED Talk style followed by the opportunity for further exchange and exploration with the audience.

FREE! Networker Magazine Article PDF Download
Rowing to Nowhere? by Terry Real
What happens when couples run out of new beginnings and break up? In this deeply personal article, Terry shares his insight about how to handle the break-up of a couple. Terry offers insight and strategies for working through the separation by outlining the actions he took with one of his own clients. Don't miss this opportunity to learn what do When Enough is Enough.
New Ways to Work with Last-Chance Couples with Terry Real
The Relational Life Therapy Approach to Couples Therapy
$389.99

Value
Just $159.99 Today — Unbelievable Savings!
Here's what your colleagues have to say about Terry's powerful approach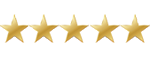 "Before learning Terry Real's model I'd work with couples to problem-solve their dilemmas of the day. I always had misgivings about the long-term potential of my work because I didn't know how to move in deeper to address with them their relational processes. Now, having Terry's model for teaching clients healthy relating, I have guidelines to help them perform the modest miracle of personal transformation on a permanent level."
—R.D., student of Terry Real's professional training
Here's what your colleagues have to say about Terry's powerful approach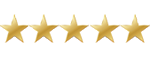 "Terry Real helps overturn old-fashioned, confining roles and opens up a treasury of hope for lasting and exciting intimacy for couples everywhere."
—Edward Hallowell, MD, author of Crazy Busy
Here's what your colleagues have to say about Terry's powerful approach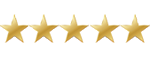 "Falling in love is easy, staying in love is another matter. Couples yearning for more closeness are truly in uncharted territory . . . until now, that is. Terry offers amazing new insights about men and women and what it takes to make relationships work in our ever-changing culture."
—Michele Weiner-Davis, MSW, author of Divorce Busting
Here's what your colleagues have to say about Terry's powerful approach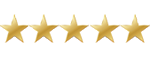 "If you're tired of the same old dance, get ready to learn a few new steps—real steps—the ones that will make a difference in your life and the lives of those you love."
—Cheryl Richardson, author of Life Makeovers
The Next Steps in Advancing Your Practice
Watch your email for your order confirmation
, and get instant access to all course materials, including the bonus materials — all designed to help you effectively work with last-chance couples.
Click here for course objectives and outline
.
Review the course materials at your own pace and at your convenience! You'll have unlimited access to all course videos and materials online forever. Plus, use the PESI Mobile™ app to access the course content on-the-go, wherever and whenever you want on your mobile devices.
Instantly collaborate with other professionals on the course materials through interactive message boards. You'll be part of a community of hundreds of practitioners all focused on integrating Relational Life Therapy (RLT) in clinical practice, providing valuable opportunities to share insight and experiences and to build your professional network.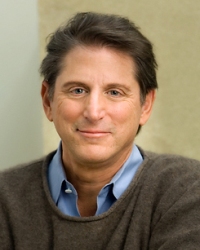 Terry Real, LICSW, is an Internationally Recognized Family Therapist, Speaker and Author. Terry founded the Relational Life Institute (RLI), offering workshops for couples, individuals and parents around the country along with a professional training program for clinicians wanting to learn his RLT (Relational Life Therapy) methodology.

A family therapist and teacher for more than 25 years, Terry is the best-selling author of I Don't Want to Talk About It: Overcoming the Secret Legacy of Male Depression (Scribner), the straight-talking How Can I Get Through to You? Reconnecting Men and Women (Scribner), and most recently The New Rules of Marriage: What You Need to Make Love Work (Random House). Terry knows how to lead couples on a step-by-step journey to greater intimacy — and greater personal fulfillment.

A senior faculty member of the Family Institute of Cambridge in Massachusetts and a retired Clinical Fellow of the Meadows Institute in Arizona, Terry has worked with thousands of individuals, couples, and fellow therapists. Through his books, the Institute, and workshops around the country, Terry helps women and men, parents and non-parents, to help them create the connection they desire in their relationships.

Terry's work, with its rigorous commonsense approach, speaks to both men and women. His ideas on men's issues and on couple's therapy have been celebrated in venues from "Good Morning America", "The Today Show" and "20/20", to "Oprah" and The New York Times.

A proponent of "full-throttle marriage," as described in The New Rules of Marriage, Terry has been called "the most innovative voice in thinking about and treating men and their relationships in the world today."

The New York Times book review described Terry's work as: "A critical contribution to feminist psychology (that) brings the Men's movement a significant step forward." Robert Bly hailed it as "moving onto new ground in both story and song. Exhilarating in its honesty."

Terry's Relational Life Institute grew out of his extensive and empathic experience. He teaches people how to make their relationships work by providing products and services designed to teach the principles of Relational Life™, so that everyone can enjoy full respect living and craft a healthy life legacy.
100% Satisfaction Guarantee
Register for this intensive training course without risk. If you're not completely satisfied, give us a call at
800-844-8260
. We're that confident you'll find this learning experience to be all that's promised and more than you expected.
New Ways to Work with Last-Chance Couples with Terry Real
The Relational Life Therapy Approach to Couples Therapy
Valued at $389.99
Today Only $159.99 — Unbelievable Savings!