Dyslexia: Improving Performance & Building NEW Neuropathways

The overwhelming frustration a person with Dyslexia goes through knowing what they want to say or do, but not being able to express it on paper or get the words out, socially withdraws them in an attempt to hide their struggles...
But Dyslexia is not just letter reversal!
It is time to shift our mindset from approaching Dyslexia exclusively as a reading impairment, and start to consider the overall medical concerns! And when looking for the optimal treatment option for a person suffering with this learning disorder, not one discipline can independently work with Dyslexia as it is made up of many characteristics and underlying circumstances.
That is why we brought together
two hand-picked experts, Mary Asper, MS, CCC-SLP and Penny Stack, OTD, OTR/L, CLT
, to go beyond reading interventions to offer this collaborative training experience. Join Mary and Penny in our comprehensive Dyslexia online course as they share a combined 60+ years of experience to dive into the various layers that make up Dyslexia.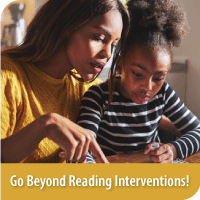 Current neurological research and information will be applied to the diagnostic attributes to help you plan the most effective interventions to support
sound/symbol awareness, reading comprehension, social interaction and executive function.
This dynamic, information-packed course will teach you strategies and methods for helping students diagnosed with Dyslexia improve academic performance and social interactions:
Strategies to improve academic skills, organization and social interaction
Techniques to teach phonemic/ phonological awareness, decoding, fluency, comprehension and written expression
Simple ways to use technology to enhance traditional learning methods
Games, stories and activities to engage and strengthen performance across modalities
With this online Dyslexia course, you will walk away with treatment ideas that will incorporate the use of
client-centered everyday routines, games, technology, sensory and hands-on approaches
to help your clients overcome the challenges of life with Dyslexia.
Discover five secret signs of Dyslexia no one ever told you
Increase your clients' ability to recall multi-step instructions, letter sequence, lists or tasks to complete
Improve clients' grades, written and verbal expression to align with IQ
Learn how to turn everyday games and routines into successful treatment
You will leave this course with a comprehensive outlook on Dyslexia, as more than just reading!
Dyslexia: Improving Performance & Building NEW Neuropathways
Retail Price $399.98
Today Only $299.99 — An Unbelievable Savings!

Plus, earn up to 12.5 CE Hours — included in the course tuition!
Look at Dyslexia Beyond Reading with this Integrative Online Course
Improving Performance in Cognition, Language and Social Interaction
Mary B. Asper, MS, CCC-SLP, will illustrate how language learning difficulties can make social interactions difficult, and how you can best coach your students to engage in successful relationships. Solve the puzzle of decoding, fluency and comprehension as you learn techniques for breaking down the language and scaffolding reading and writing success:
Recognize and Assess Skill Deficits
Techniques to Strengthen Executive Function
Strategies to Teach the Sound System of Language
Achieving Initiation and Structure: Written Expression
Framework for Literacy and Learning
Reduce Anxiety and Increase Performance
Make Technology Work for You and Your Student
Plan and Implement
Discover how movement, games, group activities and storytelling can improve learning and performance while overcoming challenges in social interaction, executive function and anxiety.
Get started today!
Building NEW Neuropathways to Master Visual and Auditory Memory, Visual Perceptual Skills, Visual Motor Skill Development and More!
Penny Stack, OTD, OTR/L, CLT, will step you through the executive cognitive functions that impact processing speed and reading comprehension. Learn to address visual perceptual, visual motor integration, auditory and visual memory deficits with treatment strategies disguised as everyday activities.
Dyslexia — The Origin & Myths
Assessment for Cognitive Function
Treatment Strategies for Redeveloping Neuropathways
Documentation and Billing
Mock Sessions & Case Studies
Walk away with the knowledge to identify visual problems impacting learning and formulate therapeutic interventions you can begin using immediately.
Lock in your savings immediately!
About Your Speakers
Mary B. Asper, MS, CCC-SLP, has over 40 years' experience working with children, adults, families and educators from all walks of life in many different capacities. For the last 10 years, Mary's focus has been on developing and implementing effective techniques and strategies to help students with language learning disabilities succeed in school. She is involved in all areas of treatment for Dyslexia, including diagnosis, program development and implementation, therapeutic intervention and professional development for SLPs and educators. Mary has developed strategies to address linguistic, cognitive and social concerns based on best-practice recommendations and current neuro-scientific findings, through her work with students from the early grades through high school. Mary is the president and speech-language pathologist for her company, Codding Hollow Associates, Inc. and coordinates a team of related professionals who serve students with severe language learning disabilities and communication disorders. She holds certification from the American Speech-Language Association, is a former board member for the Vermont Speech-Language Association and an instructor in Special Topics: Language Disorders for Lyndon State College in Vermont. Learn more about Mary B. Asper, MS, CCC-SLP
Penny Stack, OTD, OTR/L, CLT, is the founding owner of Dyslexia Center of Tulsa, Tulsa, Oklahoma. Penny has over 26 years of experience as an occupational therapist that include working with children who have special learning needs. Penny is also a mother of a child with Dyslexia who has shown great success in overcoming reading difficulties. Penny is certified in Handwriting Without Tears, received her Master's in Occupational Therapy at Samuel Merritt College, Oakland California and her Doctorate degree in Occupational Therapy at Loma Linda University. Her research on closed head injuries and cognitive retraining has been published in Brain Injury Journal. Penny has dedicated her current research to Dyslexia and Its Impact on Occupation: The lived experience. Learn more about Penny Stack, OTD, OTR/L, CLT
Dyslexia: Improving Performance & Building NEW Neuropathways
Retail Price $399.98
Today Only $299.99 — Hurry, Limited-Time
Offer!

Plus, earn up to 12.5 CE Hours — included in the course tuition!
100% Satisfaction Guarantee
If you're not completely satisfied, please give us a call at 800-844-8260. We're that confident that you'll find this learning experience to be all that's promised and more than you expected.
Learning that Fits YOUR Schedule:

View any of the video modules at your convenience with immediate entry into the online portal. You'll have unlimited access to all the materials, and you can download everything to keep for future reference! Plus, use the PESI Mobile™ app to access the course content on-the-go, wherever and whenever you want on your mobile devices.
Click here for course objectives and outline

Interact and collaborate with other professionals in the online community through chat boards and online forums. Participants love sharing ideas, asking questions and networking with other practitioners!

Complete your CE tests online at the completion of each module, with instant access to your CE certificates - earn up to 12.5 CE hours. Watch your email for the order confirmation and link to get immediate access to all course videos and materials online.
Click here for CE Credit breakdown
Dyslexia: Improving Performance & Building NEW Neuropathways
Retail Price $399.98
Today Only $299.99 — An Incredible Value!

Plus, earn up to 12.5 CE Hours — included in the course tuition!