Bessel van der Kolk, M.D., NY Times bestselling author of The Body Keeps the Score, is world-renowned for his skill and effectiveness in connecting the two worlds of research and clinical practice — to improve treatment outcomes.
In his exclusive trauma treatment mastery course, Dr. van der Kolk offers a brilliant synthesis of evolving neuroscience, trauma research and clinical practices that will help you effectively assess, diagnose and treat trauma and attachment disorders.
Through engaging sessions with trauma innovators including Dr. Pat Ogden, developer of Sensorimotor Psychotherapy (SP), Dr. Richard Schwartz, originator of Internal Family Systems (IFS), and more, you'll learn about breakthroughs in trauma treatment and today's most effective pathways to healing — to help your clients reclaim ownership of their bodies and their lives.
How can we actually help people recover from trauma
and reclaim ownership of their lives?

How can we bring them in synch with their lives today,
to feel alive and here in the present moment?

By Connecting Neuroscience, Trauma Research & Clinical Practice
In this mastery-level online training, Dr. Bessel van der Kolk will guide you through two comprehensive training components: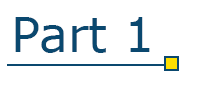 In Part 1 of this trauma mastery training, Bessel skillfully weaves together key trauma research and neuroscience with vast clinical insight to revolutionize your trauma treatment and speed the healing of your clients. Using intriguing videos and case study examples, Bessel will guide you through the pivotal areas of focus including:
> The imprint of trauma on the brain, body and nervous systems
How trauma leaves you rigidly stuck in the past
The loss of self and instinct of purpose our clients experience
The neurobiological impact of traumatic stress
> Dealing with traumatic memories
How to restore proper balance between the rational and emotional brains
PTSD treatment and trauma processing therapies including EMDR
Research on the benefits and limitations of psychopharmacology in trauma treatment
> Disorganized attachment and childhood trauma
Early brain development and interpersonal neurobiology
Long-term consequences and comorbidities of adverse childhood experiences
Assessment and treatment of complex trauma and developmental trauma disorder
> The keys to overcoming trauma
How to help clients re-establish ownership of the bodies and minds and gain an internal locus of control
Pathways to bring connection and synchrony back into our clients' lives
Finding meaning and purpose in the world after trauma
Research on trauma treatment interventions and evidence-based protocols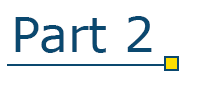 Part 2 of the trauma mastery course dives deeper into the research and major contributions of some of the field's most notable pioneers. Through engaging personal conversations, Bessel highlights their individual journeys of discovery, as well as the resulting treatment advancements, implications, and science-backed techniques you apply in your practice. Sessions include:
> Pat Ogden, Ph.D. — Developer of Sensorimotor Psychotherapy (SP)
Dr. Pat Ogden, a pioneer in the field of somatic therapies, is world-renowned for originating Sensorimotor Psychotherapy. This engaging session highlights the important foundational aspects of sensorimotor psychotherapy and shares body-focused techniques you can use with your clients to regulate traumatic reactions and promote greater healing.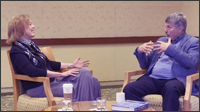 > Richard Schwartz, Ph.D. — Developer of Internal Family Systems (IFS)
Discover the transformative power of IFS directly from its creator, Dr. Richard Schwartz. Through role play, in this session you'll observe how Dr. Schwartz uses the IFS model in therapy to identify and honor the various "parts" that exist within individuals. You'll walk away with tips, tricks and resources you can instantly apply in your practice!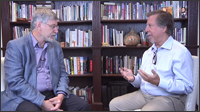 > Frank Putnam, M.D. — Renowned Attachment and Trauma Researcher
Hailed as one of the world's foremost scientists in the field of trauma, dissociation and attachment, Dr. Frank Putnam shares his remarkable research findings during this in-depth interview. You'll hear first-hand about his extensive, revealing studies on sexual abuse, transgenerational trauma, and dissociation and multiple personality disorders (DID), and gain a wealth of insight that will immediately inform your trauma treatment.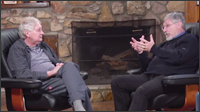 > Onno van der Hart, Ph.D. — Pioneer in Treating Dissociative Disorders
Join author and world-renowned expert, Dr. Onno van der Hart, for a captivating exploration of the history, recognition, assessment and effective treatment of dissociation and trauma. Case studies are used to illustrate the reality of dissociation, clinical presentation, and the challenges of treatment.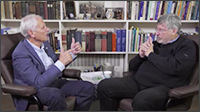 Lock in these FREE Bonuses — A $259 Value!
When you enroll today in Dr. van der Kolk's mastery training course, you'll also get access to these valuable FREE bonuses: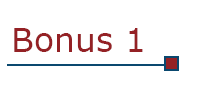 Free Video Workshop
Deany Laliotis, LICSW, on EMDR as a Broad-Based Approach to Change
Lock in this free bonus workshop with Deany Laliotis, LICSW, and explore how the effective, evidence-based EMDR approach can be integrated into your practice to treat a wide range of clinical issues from single traumatic events to relationship problems, self-esteem issues, and complex trauma.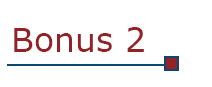 Free Video Session
Ed Tronick, Ph.D. on Attachment, Meaning Making & Self-Regulation
Dr. Edward Z. Tronick, world class researcher and teacher, reveals how the dynamics of infant-parent emotional and social interactions impact neurobiological and social-emotional development as well as intra and inter-relationships during this engaging free bonus session.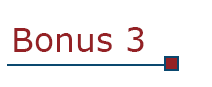 Free Video Session
Michael Mithoefer M.D., and Richard C. Schwartz, Ph.D. on MDMA & Psychedelics: Re-Frame Experience and Change Self-Awareness
Like every drug or technology that has therapeutic value, MDMA and psychedelics have potential risks and benefits. In this free bonus session, Dr. Michael Mithoefer and Dr. Richard Schwartz discuss recent and current studies on MDMA-assisted psychotherapy to enhance and improve the treatment response for Posttraumatic Stress Disorder (PTSD).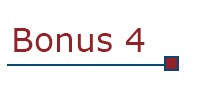 Free Video Session
Lou Bergholz on Playing to Heal: Sports as Tools for Stabilization, Identity Development, and Connection
In the emerging field of sports-based stabilization, practitioners are discovering ways in which sport can be shaped into a therapeutic modality effective in healing trauma. During this engaging free bonus session, Lou Bergholz will explore the key elements of the sports-based stabilization framework and benefits that structure, competition, skill building, physical movement, interaction and communication have in promoting healing.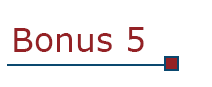 Free Q&A Call Recording
An Engaging Session with Dr. van der Kolk
In this exclusive Q&A call recording, Dr. van der Kolk addresses questions directly from course attendees and shares additional trauma treatment insight.
100% Satisfaction Guarantee
Register for this engaging and experiential online course without risk. If you're not completely satisfied, give us a call at 800-844-8260. We're that confident that you'll find this learning experience to be all that's promised and more than you expected.
Dr. Bessel van der Kolk's
Trauma Treatment Mastery Course
Online Course Valued at $839.92
Limited Time Only $599.99 — An Amazing Value!

Learning that Fits YOUR Schedule!
Here's how this online course works:


Review all the course materials and bonus materials at your own pace and at your convenience! Watch your email for the order confirmation and link to get immediate access to all course videos and materials online, and you can download the materials to keep forever. Plus, use the PESI Mobile™ app to access the course content on-the-go, wherever and whenever you want on your mobile devices.

You'll have the opportunity to instantly collaborate with other professionals on the course materials through interactive message boards. Become part of a community of trauma practitioners all focused on these materials, providing valuable opportunities to share insight and experiences and to build your professional network.


Reviews of Dr. van der Kolk's work and course:
"Dr. van der Kolk's work unites the evolving neuroscience of trauma research with an emergent wave of body-oriented therapies and traditional mind/body practices that go beyond symptom relief and connect us with our vital energy and here-and-now presence." — Peter A. Levine, Ph.D., developer of Somatic Experiencing and author of In an Unspoken Voice
"Van der Kolk, the eminent impresario of trauma treatment, who has spent a career bringing together diverse trauma scientists and clinicians and their ideas, while making his own pivotal contributions, describes what is arguably the most important series of breakthroughs in mental health in the last thirty years." — Norman Doidge, M.D., author of The Brain That Changes Itself
"This training completely changes how I will be practicing therapy. I'm so glad I got to watch this. I can't wait to learn more and get certified in EMDR. — Tiffany G., Madison, WI
"Dr. Van Der Kolk is a phenomenal researcher, clinician and presenter. Thank you for providing this training!" — Melissa H., Brewster, MA
"Wow! I just had NO idea. This is so very enlightening." — Krista S., Worthington, OH
"Simply the best speaker on trauma - I strive to be like him." — Eric N., Bagley, MN

About Dr. van der Kolk:
Bessel van der Kolk, MD, has spent his career studying how children and adults adapt to traumatic experiences, and has translated emerging findings from neuroscience and attachment research to develop and study a range of potentially effective treatments for traumatic stress in children and adults.

In 1984, he set up one of the first clinical/research centers in the US dedicated to study and treatment of traumatic stress in civilian populations, which has trained numerous researchers and clinicians specializing in the study and treatment of traumatic stress, and which has been continually funded to research the impact of traumatic stress and effective treatment interventions. He did the first studies on the effects of SSRIs on PTSD; was a member of the first neuroimaging team to investigate how trauma changes brain processes, and did the first research linking BPD and deliberate self-injury to trauma and neglect in early childhood.

Much of his research has focused on how trauma has a different impact at different stages of development, and that disruptions in care-giving systems have additional deleterious effects that need to be addressed for effective intervention. In order to promote a deeper understanding of the impact of childhood trauma and to foster the development and execution of effective treatment interventions, he initiated the process that led to the establishment of the National Child Traumatic Stress Network (NCTSN), a Congressionally mandated initiative that now funds approximately 150 centers specializing in developing effective treatment interventions, and implementing them in a wide array of settings, from juvenile detention centers to tribal agencies, nationwide.

He has focused on studying treatments that stabilize physiology, increase executive functioning and help traumatized individuals to feel fully alert to the present. This has included an NIMH funded study on EMDR and NCCAM funded study of yoga, and, in recent years, the study of neurofeedback to investigate whether attentional and perceptual systems (and the neural tracks responsible for them) can be altered by changing EEG patterns.

His efforts resulted in the establishment of Trauma Center, that consist of a well-trained clinical team specializing in the treatment of children and adults with histories of child maltreatment, that applies treatment models that are widely taught and implemented nationwide, a research lab that studies the effects of neurofeedback and MDMA on behavior, mood, and executive functioning, and numerous trainings nationwide to a variety of mental health professional, educators, parent groups, policy makers, and law enforcement personnel.

Dr. van der Kolk is the author of the New York Times best-selling book The Body Keeps The Score.

Click Here to view the bios for the other experts featured in the course.

Speaker Disclosures:
Financial: Bessel van der Kolk is a professor of psychiatry at the Boston University School of Medicine. He receives a speaking honorarium from PESI, Inc.
Nonfinancial: Bessel van der Kolk has no relevant nonfinancial relationship to disclose.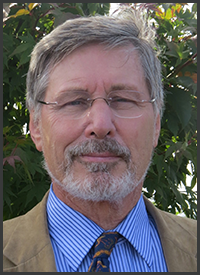 Dr. Bessel van der Kolk's
Trauma Treatment Mastery Course
Online Course Valued at $839.92
Limited Time Only $599.99 — An Amazing Value!