Discover how Esther Perel's transformative approach can enhance your couples therapy results.
Modern love has radically changed from the time when most therapists received their formal training. Couples now have enormous expectations of their relationships, and the bombardment of options and interference that technology brings has even changed the meaning of what's considered an affair.
To navigate this complex new world of relationships, you need a fresh and creative approach that's grounded in research and proven methods but in tune with our culture.
World-renowned couples therapy expert and bestselling author Esther Perel has become a master at helping couples
discover a fresh, exciting and passionate connection
and guiding them through the
hurt and shame of infidelity.
Her revolutionary approach that's built on extensive training under family therapy pioneer
Salvador Minuchin
and enhanced by contributions from the field's leaders (as well as insight from neuroscience, attachment theory, and psychodrama) is transforming the field and taking the culture by storm. Featured in publications such as
The New York Times,
Vogue, The Economist
and
The Atlantic
, as well as speaking events throughout the world, Esther has been praised as "the most important game changer on sexuality and relationships [in decades]."
Now is your chance to
experience Esther's approach that has transformed thousands of relationships
and can help you become more effective in working with affairs and leading your clients to joyful and satisfying relationships. Get a close-up understanding of her techniques through
compelling, real-life couples sessions
, and discover practical techniques and exercises you can immediately apply in your couples work.
Don't miss this opportunity to master the new skills and tools you need to work with modern love and infidelity.
Esther Perel on Intimacy & Infidelity in Couples Therapy
Valued at $339.96
Today Only $169.98 — An Unbelievable Value!

Plus, earn up to 7 CE Hours — included in the course price!
Get instant access to Esther Perel's in-depth analysis and creative strategies that will revolutionize your approach to sexuality and infidelity in your practice.

Love and Intimacy in Modern Relationships
In this introductory session, Esther shares her unique and provocative perspective on modern love. Through practical discussion and in-depth analysis of real-life couples sessions from her popular podcast,

"Where Should We Begin?,"

you'll discover specific ways to help your couples clients explore and enhance their intimate connections in a culture that's been radically changed by technology and shifting cultural norms.

Learning from Affairs: Rethinking Infidelity & Pathways to Intimacy
Join Esther as she explores how therapists can help couples navigate through the all-too-common incidents of infidelity. Experience her approach in action through compelling, in-session recordings and gain a deeper understanding of her approach as she explains the process underlying her clinical decisions. This session is full of practical, expert insight and techniques you can immediately use to help your clients heal from the hurt and shame of the betrayal.

How to Work on Sex and Intimacy with Men
In this session, you'll learn effective ways to establish a safe and non-judgmental environment where men feel comfortable discussing vulnerable topics—often for the first time. You will also get practical exercises to help couples connect, and explore pornography usage in relationships.
Esther Perel on Intimacy & Infidelity in Couples Therapy
Valued at $339.96
Today Only $169.98 — An Unbelievable Value!

Limited Time Offer!

Get these FREE Bonuses to further enhance your couples therapy results when you register today ($120 Value):

CE Video: Therapy and the Promise of Transformation
Ether Perel is joined by leading therapy experts Richard Schwartz, Mary Jo Barrett, and William Doherty, for an insightful and engaging conversation about how to make psychotherapy transformative—both during the in-session work and beyond into the greater society.

Networker Magazine Spotlight Feature & Interview with Esther Perel
By questioning some of the fundamental premises of traditional marriage, Esther Perel has become psychotherapy's public face and most quotable voice. But what is she saying that's so intriguing? Get an in-depth look at Esther's unique insight and provocative perspective.

The Mystery of Eroticism (Networker Magazine Article by Esther Perel)
It's long been the conventional wisdom among couples therapists that if couples fix the emotional issues in their relationship, their sexual lives will improve. However, good intimacy doesn't guarantee good sex. In this unique article, Esther shares her perspective on how therapists can improve their couples therapy results by asking specific probing questions.

After the Storm: The Affair in Retrospect (Networker Magazine Article by Esther Perel)
As therapists, we have an unquenchable desire to find happy resolutions for troubled clients, especially those weathering the crisis of infidelity. But what happens months or years later to those couples once our work with them has concluded? In this exclusive article, Esther offers the amazing insight she learned after follow-up interviews with her clients who have experienced affairs.
Esther Perel on Intimacy & Infidelity in Couples Therapy
Valued at $339.96
Today Only $169.98 — An Unbelievable Value!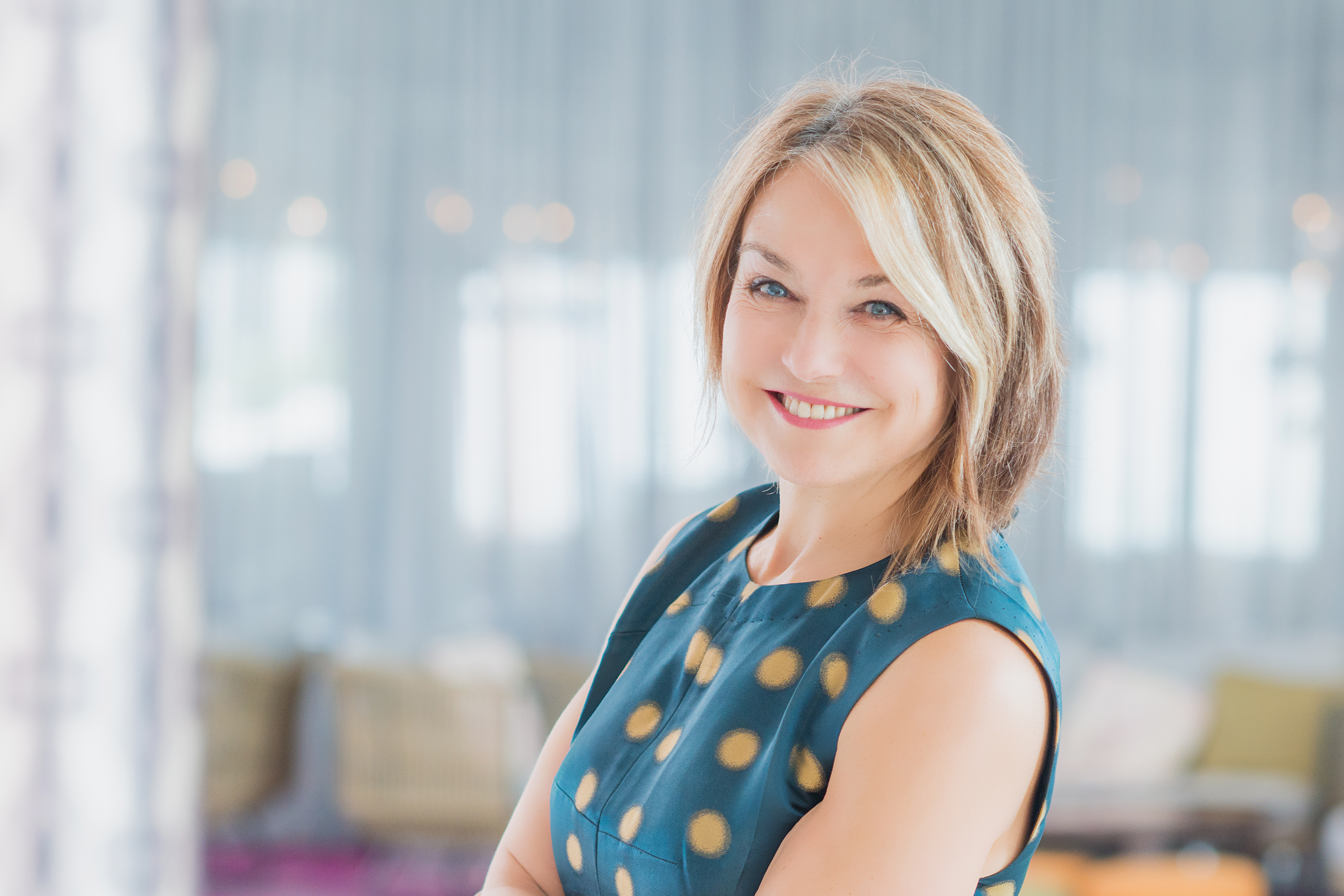 Photographer:
Karen Harms
Esther Perel, MA, LMFT, is recognized as one of today's most insightful and original voices on modern relationships. Fluent in nine languages, the Belgian native is a practicing psychotherapist, celebrated speaker, New York Times bestselling author and organizational consultant to Fortune 500 companies. Perel helms a psychotherapy practice in New York City, produces the online training continuation, Rekindling Desire, and hosts a diverse training community for therapists, coaches and educators called Sessions.
Trained and supervised by Dr. Salvador Minuchin, Perel serves on the faculty of The International Trauma Studies Program and The Ackerman Institute for the Family. She is a licensed marriage and family therapist and a certified AASECT sex therapist and supervisor. She is a member of the American Family Therapy Academy and the Society for Sex Therapy and Research. Known for her keen cross-cultural pulse, Esther shifts the paradigm of our approach to modern relationships. She is regularly sought around the world for her expertise in relational health and communication, team building, erotic intelligence, couples and family identity, work-life balance, and corporate relationships.
The New York Times named her the most important game changer on sexuality and relationships since Dr. Ruth, while Quartz dubbed her "America's first clear-eyed public intellectual on love." Her celebrated TED talks (The secret to desire in a Long-term Relationship, February 2013 and Rethinking Infidelity…a Talk for Anyone Who has ever Loved, May 2015) have garnered nearly 20 million views and her international bestseller Mating in Captivity: Unlocking Erotic Intelligence became a global phenomenon translated into 25 languages. Her newest book is the New York Times bestseller The State of Affairs: Rethinking Infidelity (HarperCollins). Esther is also an executive producer and host of the popular podcast Where Should We Begin?
For more information about her educational programs and resources, please visit:
estherperel.com
Speaker Disclosures:
Financial: Esther Perel is in private practice. She receives a speaking honorarium from PESI, Inc.
Non-financial: Esther Perel is a member of the American Family Therapy Academy (AFTA); The Society for Sex Therapy and Research (SSTAR); and the American Association for Sexuality Educators, Counselors and Therapists (AASECT).
100% Satisfaction Guarantee
If you're not completely satisfied, please give us a call at 1-800-844-8260. We're that confident that you'll find this learning experience to be all that's promised and more than you expected.

Learning that Fits YOUR Schedule:

Access 3 modules of in-depth training, plus 4 additional free bonuses, all designed to help you effectively integrate the latest insight from Esther Perel's approach to intimacy and infidelity.
Click here for course objectives and outline
.

Review all the course materials at your own pace and at your convenience! Watch your email for the order confirmation and link to get immediate access to all course videos and materials online.

You'll have the opportunity to instantly collaborate with other professionals on the course materials through interactive message boards. You'll be part of a community of hundreds of practitioners all focused on these materials, providing valuable opportunities to share insight and experiences, and to build your professional network.

Esther Perel on Intimacy & Infidelity in Couples Therapy
Valued at $339.96
Today Only $169.98 — An Unbelievable Value!