Revolutionize your ability to get results quickly with even your most challenging and emotionally injured clients
You know how difficult it can be to work with male clients. They're often resistant to therapy and unaccustomed to working through deep emotional issues of shame, attachment wounds, and trauma. Their unresolved pain not only hurts them, but it results in behaviors that damage relationships and create patterns of generational abuse.

World-renowned expert and author Terry Real is a master at achieving quick and transformative results with all types of male clients, including grandiose and immature men. His ability to build trust and accurately identify and work through deep emotional wounds has helped thousands of clients throughout the world—and has been celebrated in venues including Good Morning America, The Today Show, 20/20, Oprah and The New York Times.

Now, in this groundbreaking Master Class, you have the chance to experience Terry Real's revolutionary approach in action through powerful in-session videos and in-depth, therapist-to-therapist, conversations. You'll get inside access to four remarkable single-session breakthroughs with difficult male clients struggling with anger, grandiosity, and narcissism—behaviors rooted in shame, trauma, and attachment issues. Then join Psychotherapy Networker editor Rich Simon as he sits down with Terry to take a deep dive into the nuts-and-bolts of each session, with thought-provoking questions that get to the heart of Terry's Relational Life Therapy (RLT) approach, so you can learn to implement his techniques into your own work.

Don't miss this opportunity to gain powerful, practical strategies to help even the most difficult male clients take back their lives and save their marriages and families.
Breakthrough Results with Difficult Men
Terry Real on Working with Narcissists, Bullies, Boy-Men and Avoidants
Valued at $459.97
Today Only $259.99 — An Unbelievable Value!

Plus, earn up to 10.5 CE Hours — included in the course price!
Terry has been called "the most innovative voice in thinking about and treating men and their relationships in the world today."
What's Included:
This Master Class spotlights truly transformational work through dramatic clinical demonstrations and in-depth analysis. Terry Real not only demonstrates how to use his flexible approach and innovative techniques in session, he also shares—therapist to therapist—the thinking behind his clinical choices and the purpose of each intervention he employs. Best of all, he shows you how to immediately incorporate what you learn in this Master Class with your current clinical approach.

Through this engaging online course, you'll learn:
How to identify and amplify meaningful points of leverage to bring difficult men into therapeutic alliance with you
A simple but powerful strategy for getting to the real truth at the heart of your clients' concerns
The trust-building power of sharing experiences from your life with specific guidelines for how, when, and when not to divulge
The powerful alliance-building RLT technique that combines straight talk about bad behavior with a genuine respect for a difficult man's best qualities
The key to translating insights from inner work into practical action through education, coaching, and role play

Terry will guide you through these five step-by-step modules:

Disarming Difficult Men with Truth
In this introductory session, you'll gain foundational insight into Terry's Relational Life Therapy (RLT) approach that is so effective at transforming results with difficult men. You'll learn Terry's secrets to customizing the rhythm of sessions, interweaving interventions, and incorporating coaching to help ensure that new behaviors take root and flourish. In this session, you'll:
Learn about the grandiosity that's at the heart of most difficult men's behaviors so you can recognize it and respond
Discover the direct connection between dysfunctional behaviors in adults and the adaptations of the wounded child, so you can get to the root causes of problem behaviors and help men connect with their emotion.

An Abusive Bully Faces His Own Trauma
Meet Jerome, a Marine with two tours of duty in Afghanistan under his belt, who radiates anger and feels entitled to control others—especially his wife. With Terry's help, Jerome opens up about his severe trauma history, including a chilling account of experiencing murder, abuse, and criminal neglect. By the end of the session, he willingly commits to treatment in order to save his marriage and avoid damaging his children. In this session, you'll:
Experience RLT's masterful ability to soften reluctant men and open them up to change
Observe how to adapt when past trauma is unexpectedly revealed and needs to be addressed

A Shaming Dad Discovers a New Way to Parent
The client in this session, Tom, is an angry parent who shames his children and is obsessed with control. Unaware of how his behavior damages his 9-year-old son, Tom is actually proud of his "old-fashioned" authoritarian parenting style. Watch as Terry quickly establishes a genuine connection with Tom so he willingly does the deep inner work that he needs and emerges from the process a transformed man. In this session, you'll:
Experience Terry's masterful joining through truth process to quickly build trust
Discover how to speak hard truths to both partners and coach them on the steps they must take to parent as a team

A Selfish Boy-Man Gets a Lesson in Empathy
Join Bill & Staci for their second clinical session with Terry. Bill is a husband who's self-involved, narcissistic, and immature. Staci brings her own issues to the marriage—alternating between volatile emotional outbursts and multi-day bouts of "cold-shoulder" behavior. Observe how Terry works with the insensitive and grandiose Bill to be more compassionate, while simultaneously guiding Staci through the deep inner processing work she needs. In this session, you'll:
Observe how to work with last-chance couples where the relationship is on the verge of ending
Learn how to quickly understand and address varied dysfunctional behaviors

An Avoidant Man Learns to Show Up
In this session, you'll meet Tim, a husband who regularly shuts down and withdraws whenever his wife, Marty, is seeking connection. Terry recognizes that Tim is unaware that his behavior is problematic because he comes from a long line of avoiders and has no experience of connection or intimacy. In this session, you'll observe how Terry works patiently in small increments to gain Tim's trust and help him open up to inner attachment work that leads to an incredible therapeutic breakthrough. In this session, you'll:
Experience how to identify the presenting problems in multiple clients at once
Learn how to gently guide a shutdown client in opening up so they can overcome deep attachment wounds
Breakthrough Results with Difficult Men
Terry Real on Working with Narcissists, Bullies, Boy-Men and Avoidants
Valued at $459.97
Today Only $259.99 — An Unbelievable Value!

Plus, earn up to 10.5 CE Hours — included in the course price!
Limited Time Offer!

Get these FREE Bonuses to further enhance your treatment results when you register today ($145.99 Value):

Exclusive Q&A Call Recording with Terry Real
In this recorded Q&A call, Terry answers specific questions about how to work with challenging men in clinical practice.

CE Video: Gender Roles in Marriage: How They've Changed
In this recording, Terry will guide you in understanding the practical, clinical implications of shifts in gender roles among Boomer, Gen X, and Millennial couples. You'll walk away with a better understanding of:
Changing attitudes toward traditional notions of masculinity and femininity
How gender equality in younger couples has led to new tensions around diminished sexual desire and other issues
Strategies for dealing with grandiosity in both men and women
How to teach women how to successfully modify a partner's behaviors

Free Video: Terry Real Shares His Most Memorable Therapeutic Moment
In this moving video, "The Found and the Lost," Terry invites us to experience a story of hope, where a difficult man transforms into the loving husband that his spouse was desperately longing for—and the one she can count on when a terrible family tragedy strikes.

Free Networker Magazine Articles filled with expert advice to improve your work with difficult clients
In these exclusive articles, Terry offers practical guidance to effectively work with obnoxious, selfish, and grandiose clients. Through engaging case studies, as well as in-depth insight from over 40 years of clinical work, you'll walk away with an improved understanding of how to help clients in this highly political and contentious culture where traditional gender roles are constantly being challenged and refined.
Breakthrough Results with Difficult Men
Terry Real on Working with Narcissists, Bullies, Boy-Men and Avoidants
Valued at $459.97
Today Only $259.99 — An Unbelievable Value!

Plus, earn up to 10.5 CE Hours — included in the course price!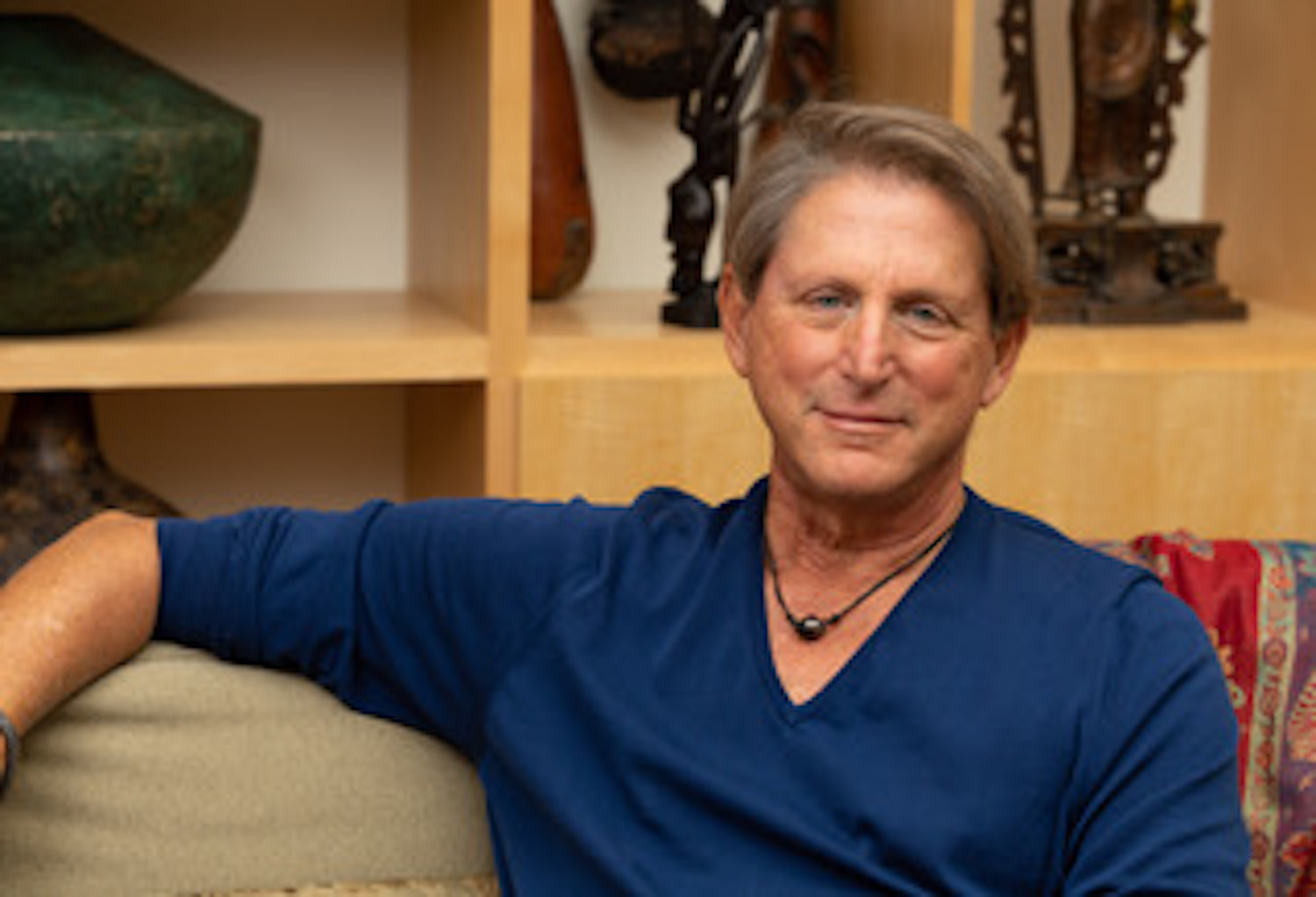 Terry Real, LICSW, is a nationally recognized family therapist, author, and teacher. He is particularly known for his groundbreaking work on men and male psychology as well as his work on gender and couples; he has been in private practice for over twenty-five years. Terry has appeared often as the relationship expert for Good Morning America and ABC News. His work has been featured in numerous academic articles as well as media venues such as Oprah, 20/20, The Today Show, CNN, The New York Times, The Wall Street Journal, Psychology Today and many others.
In 1997, he published the national bestseller: I Don't Want To Talk About It, the first book ever written on the topic of male depression. That was followed by How Can I Get Through To You?, an exploration of the role of patriarchy in relationships, and most recently, The New Rules of Marriage: What You Need to Know to Make Love Work, a practical guide for couples and couples therapists.
Terry founded The Relational Life Institute, in Arlington, Massachusetts, dedicated to working with the general population to help women reclaim their voices and men open their hearts. The Institute offers a training program which begins with an introductory level practicum as well as workshops and trainings throughout the US and Canada.
Speaker Disclosures:
Financial: Terry Real is in private practice. He receives a speaking honorarium from PESI, Inc.
Non-financial: Terry Real has no relevant non-financial relationship to disclose.

Here's what your colleagues are saying about Terry's training programs
"Terry's approach of seeing relationships through the lens of patriarchy has been revolutionary for me - both professionally and personally!"
- Lee C.

"Some of the things I love about Terry Real and his work are the practical steps, down-to-earth guidance and his model of having the courage and respect to be honest." Rachel M.

"Terry Real helps overturn old-fashioned, confining roles and opens up a treasury of hope for lasting and exciting intimacy for clients everywhere." -Edward H.

"Terry, you are an absolute gift to the mental health community. " -David F.
100% Satisfaction Guarantee
If you're not completely satisfied, please give us a call at 1-800-844-8260. We're that confident that you'll find this learning experience to be all that's promised and more than you expected.

Learning that Fits YOUR Schedule:

Access 5 modules of in-depth training, plus 4 additional free bonuses, all designed to help you effectively integrate the latest insight from Terry Real's approach to help you improve your outcomes with difficult clients.
Click here for course objectives and outline
.

Review all the course materials at your own pace and at your convenience! Watch your email for the order confirmation and link to get immediate access to all course videos and materials online. Plus, use the PESI Mobile™ app to access the course content on-the-go, wherever and whenever you want on your mobile devices.

You'll have the opportunity to instantly collaborate with other professionals on the course materials through interactive message boards. You'll be part of a community of hundreds of practitioners all focused on these materials, providing valuable opportunities to share insight and experiences, and to build your professional network.

Breakthrough Results with Difficult Men
Terry Real on Working with Narcissists, Bullies, Boy-Men and Avoidants
Valued at $459.97
Today Only $259.99 — An Unbelievable Value!

Plus, earn up to 10.5 CE Hours — included in the course price!