EMDR has helped thousands of clients reclaim their lives, quickly and consistently helping them find relief from the trauma and anxiety that plague them.

But without guidance and hands-on practice, you're unable to bring this groundbreaking evidence-based treatment to your clients who so desperately need it.

In this comprehensive training course, you'll learn effective strategies to transform traumatic memories and anxious feelings — so your clients feel less in-danger and distressed, and more hopeful for the future.

Internationally-recognized expert, Dr. Jennifer Sweeton, will help you transform your clients' lives by sharing step-by-step instructions, expert tips for each phase of treatment, and helpful video demonstrations so you can start applying EMDR techniques in your practice right away.

Master these advanced EMDR skills and help rewire your clients' brains for healing!

Limited Time Bonus! Register today and get a FREE e-book to fill your trauma treatment toolbox with more valuable skills, exercises, and worksheets.
EMDR Mastery Course
Assessment, Resourcing and Treatment Techniques for Trauma and Anxiety

$599.99 Value
Just $299.99 Today — Amazing Savings!
Plus, earn up to 16 CE Hours included in the course tuition.
What You'll Learn...
In these 6 comprehensive video modules, you'll learn how to use brain-based techniques to change your clients' traumatic memories and help them feel safe again — preventing them from ending therapy early and bringing them faster healing from trauma and anxiety.
The Neuroscience of Trauma and Anxiety: Healing Trauma by Treating the "Disease of Memory"
Why relaxation may actually be a trauma trigger for your clients and how to make relaxation feel safe again
How EMDR targets the 5 major brain areas affected by trauma and guides each one in the direction of health
Which assessment tools are most effective for evaluating and tracking trauma symptoms, ranging from 4-question screeners to the most comprehensive "gold standard"
The unexpected trauma symptoms that many therapists misdiagnose, causing them to choose treatments that don't fit their client's needs
Mechanisms of EMDR: How Healing Attachment and Targeted Brain Change Lead to Rapid Recovery
Why building a strong therapeutic alliance is the single most important technique/approach you'll use with your clients
How to activate your clients' mirror neurons to help them connect in therapy and build attunement quickly (with a video demonstration)
The 6 Laws of Brain Change, and how each phase of EMDR leverages these to deliver faster progress
Why PTSD is really a disease of memory, and how to make traumatic memories feel less dangerous, less distressing, and more in the past
Practical EMDR Techniques: Moving Clients from Surviving to Thriving
The biggest mistake most clinicians make in applying EMDR, and how to prevent your clients from experiencing more distress than they can handle
How to talk with your clients about EMDR in easy-to-understand language that connects with their biggest concerns
How to be certain you're focusing on the right target from the start... even if your client comes in with a laundry list of different concerns
The biggest challenge in EMDR... This is something that even veteran clinicians practicing EMDR for over 20 years still struggle with regularly
Preparation & Resourcing – Tools, Skills, and Resources to Manage Distress Confidently
15+ effective coping skills and reliable resources to help your clients stabilize when they're feeling overwhelmed
Why clients say deep breathing doesn't work for them and how to make it a vital part of their toolbox
Why you should start with your client's most distressing "touchstone memory" first instead of graded exposure (and how to start here without them feeling too distressed)
How simply using the process of checking in on distress levels can lead your clients to less guilt, blame, and shame
Eye Movements & More: Using Bilateral Stimulation to Put Distressing Memories in Their Place
Beyond eye movements — 5 other techniques you can combine to build whole-brain communication, making traumatic memories feel less vivid and distressing
How to effectively prepare your client and strengthen the therapeutic relationship before working through the trauma
How to adapt EMDR techniques for clients with complex and developmental trauma to keep them within their "window of tolerance" and prevent clients from dissociating unexpectedly
What to do in incomplete sessions when your client's distress level doesn't come all the way down
EMDR Modifications for Other Disorders
How your approach using EMDR changes when trauma occurred before clients became verbal
How to tweak the order and focus in EMDR when treating clients with anxiety versus trauma
What else to change in the protocol when using EMDR for clients with OCD or Dissociative Identity Disorder
Other promising, cutting-edge approaches for reconsolidating traumatic memories
EMDR Mastery Course
Assessment, Resourcing and Treatment Techniques for Trauma and Anxiety

$599.99 Value
Just $299.99 Today — Amazing Savings!
Testimonials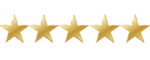 "Amazing! Just finished the first of a two-day training. So much relevant information presented in a meaningful and applicable way. She is so knowledgeable, honest, real, and a FANTASTIC presenter!"
—Molly S.
Testimonials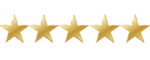 "She did a wonderful seminar! Usually I become very bored in seminars, however Jennifer was captivating and kept my interest for two days. I learned a great deal from her!"
—Gwen O.
Testimonials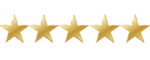 "Dr. Sweeton was impressive in her knowledge of the topic yet relaxed and very approachable. Her presentation was lively and extremely informative. The material was well organized and left me wishing we had more time to delve deeper into this fascinating topic. I will be on the lookout for other workshops by her in the future."
—Monica K.
FREE E-Book when you enroll today — a $29.99 value
The Trauma Treatment Toolbox:
165 Brain-Changing Tips, Tools & Handouts to Move Therapy Forward
After our clients survive a traumatic event, their brains take a "better safe than sorry" approach, prioritizing survival over happiness.
This FREE, bonus e-book bridges the gap between brain science and clinical practice to bring your clients peace and happiness after trauma.
Through
dozens of practical tips, 51 ultra-effective exercises, and client-friendly worksheets
, you'll learn:
The Trauma Treatment Roadmap, guiding you through which exercises to start with to get the best results for your client
How to treat the brain from multiple different angles to accelerate the healing process
Body-based and breathing exercises (bottom-up) to reduce distress and dial down the fear centers of the brain
Cognitive and meditation exercises (top-down) to ramp up the problem-solving and self-regulation centers of the brain
Much, much more...

The Next Steps in Advancing Your Practice
Click "Get Started Now"
and watch your email for your order confirmation. You'll get links to get started right away with all the training videos and the free bonus e-book — all designed to help you effectively integrate EMDR into your practice.
Click here for course objectives and outline
.
Review the course materials at your own pace and at your convenience! You'll have unlimited access to all course videos and materials online forever. Plus, use the PESI Mobile™ app to access the course content on-the-go, wherever and whenever you want on your mobile devices.
Instantly collaborate with other professionals on the course materials through interactive message boards. When you register for this course, you'll be part of a community of hundreds of clinicians all focused on providing the best treatment available to clients with histories of trauma and anxiety, giving you valuable opportunities to share insights and experiences and to build your professional network.
Complete your online CE tests and
earn up to 16 CE hours
! You'll receive instant access to CE certificates — to print, save, or access again later when you need them.
Click here for CE credit details
and credit details specific to your profession.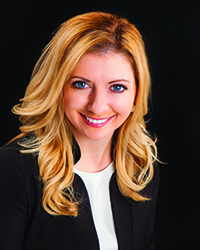 Dr. Jennifer Sweeton is a
licensed psychologist, best-selling author, and internationally-recognized expert
on trauma, anxiety, and the neuroscience of mental health.
She completed her doctoral training at the
Stanford University School of Medicine
, the Pacific Graduate School of Psychology, and the National Center for PTSD. She also holds a master's degree in affective neuroscience from Stanford University, and studied behavioral genetics at
Harvard University.
Dr. Sweeton owns a group private practice, co-owns Mind Works Professional Education, Inc, a continuing education company, and holds adjunct faculty appointments at the
University of Kansas School of Medicine
and the University of Oklahoma Health Sciences Center.
She is the current President of the
Greater Kansas City Psychological Association
and previously served as the President of the Oklahoma Psychological Association. She provides psychological services to clients in Oklahoma, Kansas, and internationally. She has
trained more than 10,000 mental health professionals
in her workshops.
Speaker Disclosures:
Financial: Jennifer Sweeton is in private practice. She has an employment relationship with the Oklahoma City VAMC. Dr. Sweeton receives a speaking honorarium from PESI, Inc.
Non-financial: Jennifer Sweeton has no relevant non-financial relationship to disclose.
100% Satisfaction Guarantee
Register for this intensive training course without risk. If you're not completely satisfied, give us a call at
800-844-8260
. We're that confident you'll find this learning experience to be all that's promised and more than you expected.
EMDR Mastery Course
Assessment, Resourcing and Treatment Techniques for Trauma and Anxiety

$599.99 Value
Just $299.99 Today — Amazing Savings!
Plus, earn up to 16 CE Hours included in the course tuition.