Master the skills used by the experts to effectively identify and confidently intervene in crisis situations to help clients struggling with suicidal thoughts, homicidal thoughts, aggression, substance abuse, undiagnosed medical problems, and trauma.
You know how difficult it can be to work with crisis cases …
They're never scheduled or convenient, and they leave you wondering if your client will be safe or if there's more you could've done.
As a clinician, have you ever…
Worried about your client's safety for hours after they left your office?
Felt uneasy around an aggressive client?
Been caught off-guard by a client who says they're thinking about suicide with 5 minutes left in session?
Questioned whether your client was abusing their medication or other drugs?
Wondered whether you're doing more harm than good with your trauma clients?
Then this transformational online training is for you! You'll learn exactly what to say, what NOT to say, and what to do in even the most difficult settings.
Award-winning instructors – with a combined 30+ years of experience working in the most difficult, high-risk situations - translate strategies into practical use, showing you how to apply this knowledge through real life examples and case studies
Suicidal and High Risk Clients:
Assessments and Interventions to Confidently Manage the Most Critical Scenarios in Mental Health
$429.97

Value
Just $329.97 Today— Unbelievable Savings!
Join expert instructor Paul Brasler, MA, MSW, LCSW to gain practical skills, expert insights, and easy-to-use tools and resources – helping you respond confidently in the situations where your clients need you most.

Paul Brasler has over 20 years of experience working in substance abuse treatment, drug courts, crisis intervention settings, and even on a hostage negotiation team.

In these six step-by-step modules, he'll show how to apply his powerful strategies.
Module 1 – Crisis Assessment: Knowing the Right Questions to Assess Risk
The 12 steps for effectively connecting with your client, de-escalating tense situations, and keeping yourself and others safe
What Paul identifies as the most reliable and easy-to-use suicide assessment tool (after researching all the most popular measures)
A comprehensive list of interview questions and assessment tools to determine how likely your client is to harm themselves or others
When you should strongly consider the possibility of clients exaggerating symptoms
Module 2 – Suicidal Clients: What to Watch for and How to Respond Effectively
The 3 problematic thought processes linked to suicide and how to intervene and help your clients with each one
How to know when you should send a client to the hospital (and what to do if they refuse to go)
The truth behind safety contracts and how to help your clients weather the storm safely in times of crisis
How to remember the 10 biggest risk factors identified by the American Association of Suicidology so you know the signs to watch for
Module 3 – Violent Clients: Protecting Yourself and Others When Sessions Get Heated
The unexpected reasons behind your client's agitation (and how screening for these could avoid misdiagnosis and potentially save their life)
How to defuse the situation effectively when clients become agitated
What to do if an aggressive client targets you and attacks in session
Who to call, what to say, and what NOT to say when your client threatens harm to others
Module 4 – Substance Use: Warning Signs, Risk Factors, and How Much You Really Need to Know
How much you actually need to know about medications and other substances so your clients will have confidence in you as a clinician
The tell-tale signs your client may be using or be in withdrawal for each of the major drugs of choice
What warning signs to watch for that suggest your client is at high risk of heroin and opiate overdose
What experts predict will be the next wave of major drug abuse
Which questions should set off red flags for potential drug-seeking behaviors
Module 5 – Is It Mental Health or a Medical Emergency?
The life-threatening medical emergencies often missed by clinicians and how to identify them in your clients
Which mental health symptoms could also be caused by medical conditions, and when to refer your clients for medical screenings
How to identify if a client is suffering from dementia or experiencing delirium – a subtle but important distinction that could save your client's life
Module 6 – Trauma Treatment: How to Avoid Common Mistakes and Reduce Distress
The 3-stage model widely recognized as the best approach for designing treatment to help clients through trauma
Easy exercises your client can do at home to cope with distressing symptoms and regulate affect
How to talk to other medical providers about trauma using analogies they'll understand, helping clients receive better care outside of your office
The most common misdiagnoses of trauma and how to avoid making these common mistakes
Join award-winning suicide prevention expert Dr. Sally Spencer-Thomas to transform your skills in identifying and effectively working with suicidal clients.

As a suicide loss survivor, Dr. Spencer-Thomas is recognized internationally for her innovation and insight.

She's received multiple awards for her advocacy efforts and has even been invited to speak at the White House to share her expertise on mental health issues.

Now's your chance to learn directly from Dr. Spencer-Thomas so you can incorporate her expert strategies into your clinical work.
Module 7 – Overcoming Fear and Hot Topics in Suicidology
How to reframe language around suicide to be more compassionate and understanding of both clients and their families
How a shift in mindset and approach transformed results in one health care system, resulting in a massive drop in deaths by suicide
Why the rates of death by suicide are so high in men, combat veterans, and rural areas (and how this insight can help better support our clients)
Module 8 – Comprehensive Approaches: From Prevention to Crisis Management
How you can build protective factors around your client and lower the odds of experiencing crises later
How to identify loved ones who are struggling early and get them connected with care to reduce suffering and give them hope for a better life
How to manage crises and help clients get back to functioning well in daily life
Module 9 – Risk Formulation: Identifying Red Flags and High-Risk Factors
The 3 elements that encompass over 200 known risk factors to predict increased risk of suicide or serious attempts
The "wall of resistance" that can protect your clients from increased risk of suicide
The 5-step process recommended by SAMHSA for evaluating suicide risk and pointing clients to the best level of care for them
Why suicide risk assessment is an ongoing process rather than a one-time event
Module 10 – How to Have Honest, Productive Conversations with Your Clients About Suicide
How a breakthrough in embarrassing conversations from primary care can help therapists have more honest conversations with clients about suicide
6 different ways to ask your clients about suicide so they'll be more likely to open up when they're struggling
What to do first (and what not to do) if your client tells you they're thinking about suicide
Module 11 – Collaborative Safety and Wellness Planning: How to Keep Your Clients Safe with Compassion, Respect, and Dignity
How to meet clients where they are to remove harmful objects and significantly lower their risk of harm
The most current tips on developing a collaborative safety plan your client will use when they're struggling most
What prosecutors look for in your documentation when deciding whether to bring legal action (and what to write instead)
BONUS! FREE E-Book when you enroll today—a $29.99 value!
High Risk Clients: Evidence-Based Assessment & Clinical Tools to Recognize and Effectively Respond to Mental Health Crises
By Paul Brasler, MA, MSW, LCSW
This FREE, bonus e-book provides a comprehensive and concise resource you'll turn to time after time to effectively intervene and keep your clients safe in crisis situations.
Through
practical tips, downloadable assessment tools, worksheets, quizzes, and case studies
, you'll learn:
Effective suicide assessment and risk management tips for realistic safety planning
How to recognize medical emergencies that present with psychological symptoms
Useful strategies for trauma-informed care
Tools and treatment protocols for substance abuse
How to prepare for the risk of violent behavior
And more…
Suicidal and High Risk Clients:
Assessments and Interventions to Confidently Manage the Most Critical Scenarios in Mental Health
$429.97

Value
Just $329.97 Today — Unbelievable Savings!
Amazing Results!
""Appreciated the use of real cases & examples-makes it relatable & definitely an effective way to apply to our own work/practices. Thank you!" "
—Colleen C., Social Worker
Amazing Results!
"Enjoyed the Presenter, relevant material and examples."
—Lisa M., Counselor
Amazing Results!
"Excellent training and presenter."
—Brain P., Social Worker
Amazing Results!
"This turned out to be one of the best, most informative trainings I have had the opportunity to attend (online webinar). Thank you for high quality content that was well-delivered."
—Kathryn L., Social Worker
The Next Steps in Advancing Your Practice
Watch your email for your order confirmation
, and get instant access to all course materials, including the bonus materials — all designed to help you reshape your understanding of the struggles your suicidal and high-risk clients are experiencing and reveal how to manage even the most challenging situations.
Click here for course objectives and outline
.
Review the course materials at your own pace and at your convenience! You'll have unlimited access to all course videos and materials online forever. Plus, use the PESI Mobile™ app to access the course content on-the-go, wherever and whenever you want on your mobile devices.
Instantly collaborate with other professionals on the course materials through interactive message boards. When you register for this course, you'll join a community of hundreds of clinicians focused on providing the best treatment available in high-risk situations, giving you valuable opportunities to share insights and experiences and to build your professional network.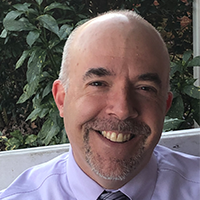 Paul Brasler, MA, MSW, LCSW has worked with high-risk clients for the past 20 years in various settings including adolescent residential treatment, inpatient and outpatient substance abuse treatment, drug court, crisis interventions, and on a hostage negotiation team. For the past 7 years, he has worked in 3 Emergency Departments in the greater Richmond, Virginia area, conducting psychiatric assessments of patients in crisis.

Mr. Brasler has also been a professor at Virginia Commonwealth University's Graduate School of Social Work since 2012. He is regularly praised by seminar attendees for his ability to translate strategies into practical use, showing how to apply this knowledge through real life examples and case studies.

Speaker Disclosures:
Financial: Paul Brasler is in private practice. He receives a speaking honorarium from PESI, Inc.
Non-financial: Paul Brasler has no relevant non-financial relationship to disclose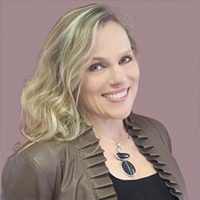 Sally Spencer-Thomas, Psy.D., MNM is a clinical psychologist and inspirational international speaker, moved to work in suicide prevention after her younger brother, a Denver entrepreneur, died of suicide after a difficult battle with Bipolar Disorder.

Dr. Spencer-Thomas has been an invited speaker at the White House on the topics of mental health and suicide prevention, and she has held leadership positions for the National Action Alliance for Suicide Prevention, the International Association for Suicide Prevention, the American Association for Suicidology, and the National Suicide Prevention Lifeline.

She has won multiple awards for her leadership including the 2014 Survivor of the Year from the American Association of Suicidology, the 2014 Invisible Disabilities Association Impact Honors Award, the 2012 Alumni Master Scholar from the University of Denver, the 2015 Farbarow Award from the International Association for Suicide Prevention, and the 2016 Career Achievement Alumni Award from the University of Denver's Graduate School of Professional Psychology. Dr. Spencer-Thomas has also written 4 books on mental health and violence prevention.

Speaker Disclosures:
Financial: Sally Spencer-Thomas is a speaker, trainer, and change agent for Sally Spencer-Thomas, LLC. She receives a speaking honorarium from PESI, Inc.
Non-financial: Sally Spencer-Thomas has no relevant non-financial relationship to disclose.
100% Satisfaction Guarantee
Register for this intensive training course without risk. If you're not completely satisfied, give us a call at
800-844-8260
. We're that confident you'll find this learning experience to be all that's promised and more than you expected.
Suicidal and High Risk Clients:
Assessments and Interventions to Confidently Manage the Most Critical Scenarios in Mental Health
$429.97

Value
Just $329.97 Today — Unbelievable Savings!