Release the iron grip of addictions, anxiety and other
mental health challenges in less time with Compassionate Inquiry.
"Only when compassion is present will people allow themselves to see the truth."
~ A.H. Almaas
Dr. Gabor Maté is a master at getting to the heart of complex and deep-rooted clinical issues, fast.
A world-renowned speaker and bestselling author, Dr. Maté worked in family medicine and palliative care for more than 20 years…
And he spent 12 years caring for people with severe drug addictions in one of the most challenging places in North America.
Through these professional experiences, and through healing his own personal traumas, Dr. Maté discovered self-compassion is the key to releasing shame and false beliefs, which keep people locked in harmful behaviors.
From this core principle, he developed Compassionate Inquiry.
Using this approach, he's learned how to help people get to the core of their issues…
… often in a single meeting.
Now, YOU have the rare opportunity to join Dr. Maté and experience the power of Compassionate Inquiry for yourself.
Through real in-session demonstrations and in-depth, therapist-to-therapist conversations, Dr. Maté will show you how to attune to clients and guide them to the root problem, so they can finally find lasting peace.
Watch how Gabor helps people who have been in therapy for years see their problem in a different way, allowing them to discover new solutions.
Using Compassionate Inquiry, you'll be able to help your clients overcome addiction, anxiety, codependence, ADHD, and other difficult mental health challenges...
So they can have healthier, more fulfilling relationships with themselves and others.
Gabor Maté Compassionate Inquiry Master Class:
A powerful approach for healing anxiety, addictions, ADHD, and more
$468.93

Value
Just $299.99 Today — Incredible Savings!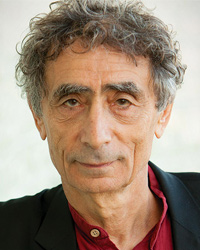 Gabor Maté, MD, is a renowned speaker and bestselling author. Dr. Maté is highly sought after for his expertise on a range of topics including addiction, stress and childhood development.
His Compassionate Inquiry approach draws from his professional work as a physician as well as his personal experience, having suffered trauma as an infant in Nazi-occupied Hungary, and his adult struggles with behavioral addictions, depression, and an ADHD diagnosis.
As an author, Dr. Maté has written several bestselling books published in more than 20 languages on five continents, including the award-winning In the Realm of Hungry Ghosts: Close Encounters with Addiction; When the Body Says No: Exploring The Stress/Disease Connection; and Scattered: How ADD Originates and What You Can do About It. He co-authored Hold on to Your Kids: Why Parents Need To Matter More Than Peers.
Among other honors, Dr. Maté has received the Hubert Evans Prize for Literary Non-Fiction; an Outstanding Alumnus Award from Simon Fraser University, and the Order of Canada, his country's highest civilian distinction.
Speaker Disclosures:
Financial: Dr. Gabor Maté is the co-founder of Compassion for Addiction. He is an author for Knopf/Random House; Penguin/Putnam; Knopf Canada; Wiley; and Random House and receives royalties. Dr. Maté receives a speaking honorarium from PESI, Inc.
Non-financial: Dr. Gabor Maté has no relevant non-financial relationship to disclose.
Endorsements of Gabor Maté's Groundbreaking Work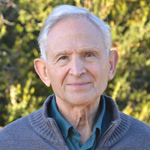 "Dr. Mate's compassionate commitment to social well-being—no matter how elusive—is inspiring, as is his rendering of each individual's painful, poignant story."
—Peter Levine, world-renowned trauma treatment pioneer
"Gabor Mate is a common-sense doctor and a truth-teller. By looking at causes and their effects, he helps you find your way home."
—Jamie Lee Curtis, Author, Actress, Activist
"Gabor Maté is a voice of reason and compassion in a sea of white noise. Where so many others see only the comeuppance of lives of sloth and foolishness, he sees the human spirit battered by the crush of indifference."
—Ed Burns, Former Baltimore City Homicide detective and co-creator, HBO's The Corner and The Wire
"Gabor Maté's connections—between the intensely personal and the global, the spiritual and the medical, the psychological and the political—are bold, wise and deeply moral. He is a healer to be cherished."
—Naomi Klein, NYT bestselling author
What You'll Discover in this Master Class
You'll get inside access to four remarkable single-session breakthroughs with real people struggling with deep-rooted trauma, life-long addiction, anxiety, codependence and ADHD.
Then Gabor sits down with Rich Simon, editor of Psychotherapy Networker magazine, for a deep-dive review of these sessions to discover how and why Compassionate Inquiry works so fast.
An introduction to Compassionate Inquiry with Gabor Maté
Gabor Maté joins Rich Simon to share how his approach differs from other forms of psychotherapy. They discuss the core components that guide his work with every client he sees, as well as an overview of the kind of work you'll watch Gabor doing in the coming sessions.
You'll also discover:
How Compassionate Inquiry came to be and what makes it so different
What the Compassionate Inquiry approach looks like in real sessions
Why your clients close themselves off from your treatment efforts, instead of telling you why your approach isn't working
"I just can't stop." Using Compassionate Inquiry to go beyond addictive behaviors
Here we meet Elizabeth, who has a long history of addiction. She's been through 21 detox centers and 5 treatment programs, yet continues to relapse. Watch as Gabor helps her re-frame her story from self-judgment to self-compassion, so she can finally get beyond her addiction.
You'll also:
Listen in as Gabor breaks down and analyzes what happens in the session, and how he focuses intently on the deeper problem, which is NOT the addiction
Understand why a person can go through dozens of rehab programs without any real lasting change
Discover how Compassionate Inquiry can effectively shed light on addictive behaviors of all kinds so you can more quickly overcome them
"Why is this doing this to me?" Uncovering the roots of anxiety and panic with Compassionate Inquiry
Gabor works with Eleni, who experiences intense anxiety, de-realization, and panic attacks following a complicated medical condition. Even though that condition is resolved, it deeply affected her sense of Self, making her feel vulnerable and scared.
In this session, you will:
Witness a classic moment of discovery when Gabor gets to the root of Eleni's debilitating anxiety using Compassionate Inquiry
Discover the steppingstones used to quickly move your clients from "before" to "after"
Learn which essential elements you must put in place with every Compassionate Inquiry session
"I need to protect myself." Compassionate Inquiry with codependent and abusive relationships
We meet Joanne, who struggles with how to have a relationship with her addicted and unstable brother, and at the same time protect herself without feeling guilty. See how Gabor guides her to resolve it in this one session.
You'll also discover how to:
Help clients focus on the deeper issues that are driving their symptoms
Help clients handle abusive relationships from a place of authenticity and clarity
Decipher the language clients use, their voices, and their body language so you can help them shift their beliefs from self-judgment to self-compassion
"It's OK to tune out." Secret language of ADHD in Compassionate Inquiry
Gabor works with Renee, who comes to him with a lifelong struggle with ADHD and the guilt and shame that often go along with it. Watch as he takes a completely different—and creative—approach to helping her overcome ADHD and self-judgment using Compassionate Inquiry.
You'll learn how to:
Help clients understand that ADHD is often developed as a coping mechanism in response to real-life circumstances, and not simply something that's wrong with their brain
Teach clients to use their bodies to discharge the tension, agitation and anxiety that comes with ADHD
Turn a client's self-loathing into self-compassion so they can start to heal
Gabor Maté Compassionate Inquiry Master Class:
A powerful approach for healing anxiety, addictions, ADHD, and more
$468.93

Value
Just $299.99 Today — Phenomenal Savings!
Register today and get two FREE Bonus items—valued at $119.98!
The Myth of Normal in an Insane Culture
Digital Seminar by Gabor Maté ($59.99 value)
In this workshop recorded live at Psychotherapy Networker Symposium, Dr. Maté discusses how physical and mental illness are not aberrations, but natural outcomes of our hyper-stressed, materialistic society.
Treatment, therefore, must go beyond a focus on symptoms and diagnoses to address the causes of dysfunction from a bio-psycho-social perspective.
You'll discover how early childhood adaptability impacts adulthood, the importance of having a trauma-informed understanding when treating clients, and why the current model of treatment is ineffective.
Psychedelics in Modern Healing
Digital Seminar by Gabor Maté ($59.99 value)
Once considered therapeutically off-limits, today there's growing interest in the use of psychedelic substances in the clinical treatment of PTSD, depression, addictions, and a range of other conditions.
Psychoneuroimmunology and interpersonal neurobiology have recently validated the principles on which these healing pathways are based.
In this workshop recorded live at Psychotherapy Networker Symposium, Dr. Maté shares how psychedelics can facilitate distinctive experiences of both clients and therapists.
Gabor Maté Compassionate Inquiry Master Class:
A powerful approach for healing anxiety, addictions, ADHD, and more
$468.93

Value
Just $299.99 Today — Stunning Savings!
The Next Steps in Advancing Your Practice
Watch your email for your order confirmation
. You'll receive instructions for instantly accessing the comprehensive videos, handouts and bonus materials—all designed to help your clients regulate their nervous systems so they can feel safe in their body.
Click here for course objectives and outline
.
Review the course materials at your own pace and at your convenience! All materials are downloadable/printable, and you'll have unlimited access to all course videos and materials online—forever. You can also use the PESI Mobile App to access the content on your mobile devices, wherever and whenever you want.
Collaborate with other professionals on the course materials through interactive message boards. When you register for this course, you'll join a community of hundreds of practitioners using these tools in their own practices. Use this valuable connection to share insight and experiences, and to build your professional network.
---
100% Satisfaction Guarantee
Register for Gabor Maté Compassionate Inquiry Master Class: A powerful approach for healing anxiety, addictions, ADHD, and more completely risk free.
We're confident you'll find this learning experience to be all that's promised. And maybe even more than you expected. But if you're not completely satisfied with the course, call us at 800-844-8260.
Gabor Maté Compassionate Inquiry Master Class:
A powerful approach for healing anxiety, addictions, ADHD, and more
$468.93

Value
Just $299.99 Today — Amazing Savings!