The pandemic of grief will continue long after the virus is contained
Final farewells over FaceTime, drive-by burials, Zoom funerals...
The pandemic has forced us to mourn loved ones in an unnatural and numbing way: alone.
Without contact and comfort from others... Without the rituals we've used for millennia to mourn... An alarming amount of grief is being prolonged and unresolved.
The mental and emotional impacts have yet to be understood...
But we do know that unresolved grief increases the risk of anxiety, depression, substance use, and post-traumatic stress disorder.
The impact of this pandemic of grief will linger for years... Making grief treatment a significant part of all future caseloads.
You are likely NOT prepared for this massive change heading your way.
None of us are.
That's why we brought together some of the biggest names and leading trainers in the field for the 2021 online Grief Summit. Now, you can own and reference the Summit recordings for a lifetime!
world-renowned grief expert David Kessler, acclaimed author Claire Bidwell Smith, and six of our most accomplished grief trainers reveal how to overcome the most demanding challenges of working with grief today.
Grief Counseling and Treatment in a Pandemic of Loss
Pathways to Hope and Healing When Nothing is Normal
$599.90

Value
Just $199.99 Today — Unbelievable Savings!
You'll discover treatment strategies for traumatic grief, interventions for anticipatory grief, ways to support clients through secondary and abstract losses, and SO much more!
No matter your level of experience, this training will give you what you need to work with grieving clients across the lifespan... Even in times of social disconnection and isolation.
Don't miss the chance to help this rapidly expanding clinical population find hope and healing. Register today!
What You'll Discover in this Training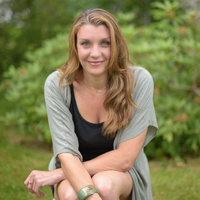 Anxiety in the Wake of Loss: Strategies for Working with The Missing Stage of Grief
Claire Bidwell Smith
Losing someone we love thrusts us into a vulnerable place. It forces us to confront our mortality and life's unpredictability...causing fear and anxiety to surface in profound and unexpected ways.
Join grief expert and acclaimed bestselling author Claire Bidwell-Smith to explore this link between grief and anxiety.
Discover how you can help your clients manage their anxiety... Process their grief on a deeper level and unpack their fears about mortality.
---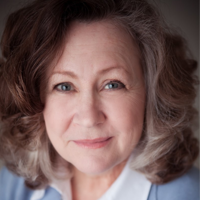 Shattered Assumptions: Treat Grieving Clients Whose World Has Been Turned Upside Down
Dr. Joy Samuels
During the pandemic we've all experienced many losses. Not just death, but our collective loss of security, identity, social connection, and normalcy...
Which makes us feel like we've been thrust into a new world where nothing makes sense.
Complicating the matter is that we often don't recognize and mourn these abstract and secondary losses... Which prolongs suffering and confusion.
Join Dr. Joy Samuels as she gives you tools and strategies to equip clients to face these losses so they can move forward when their expectations and assumptions about the world have been shattered.
---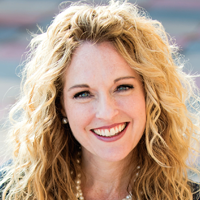 Anticipatory Grief: Help Clients Face Impending Loss and Uncertain Futures
Erica H. Sirrine, Ph.D., LCSW, FT
When a loved one faces a terminal illness, many start grieving before they pass. They know what's coming.
But since the pandemic began your clients are dealing with the unknown. They can't predict who will contract COVID... Or what will happen if they do.
They've been unsure what will happen in many areas of their lives, leaving them feeling powerless to control what's coming... Anticipating it with dread.
This is why we need to know how to work with anticipatory grief. So we can help clients process and cope even in the most trying times.
Join Dr. Erica Sirrine to get practical strategies for supporting clients and families facing illness or impending death of a loved one.
Kids and Loss: How to Work with the Uniqueness of a Child's Grief
Erica H. Sirrine, Ph.D., LCSW, FT
In the past year families have confronted death on a scale not seen in generations.
And children are often affected most intensely following the loss of a family member. Trauma, pain, and confusion replace safety and security.
Their understanding of death—and responses to the grief that follows—are influenced by their developmental level. Which makes their treatment much different from that of an adult.
Join Dr. Erica Sirrine for this powerful session to better understand the unique nature of grief in children and adolescents. Get developmentally appropriate treatment strategies to help these vulnerable clients find hope and healing.
---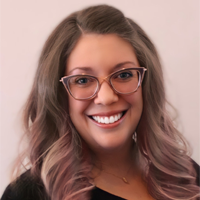 Grief Work in Virtual Settings: New Tools to Create Support and Connection
Alissa Drescher, LPC, FT, GC-C, MA
We've all changed the way we work in the last year. And while we're now familiar with the technology and rules around telehealth, we still want to do better for our clients.
This session will help you to up your game when working remotely with grieving clients!
Join grief expert and Fellow in Thanatology Alissa Drescher to get the creative tools and effective online resources to master grief work via video conferencing. Build your "webside" manner and make your treatment as impactful as possible when working virtually!
---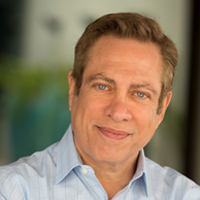 Unattended Grief: Interventions to Facilitate Healthy Grieving
David Kessler
The pandemic has disrupted our social connections, routine, and sense of security. This chaos makes it difficult to fully acknowledge the losses in our lives.
But unattended grief can harm our physical, cognitive, emotional, and spiritual health.
Join David Kessler, one of the world's foremost experts on healing and loss, as he shares the tips and interventions he uses to support healthy grieving, even in unprecedented times.
---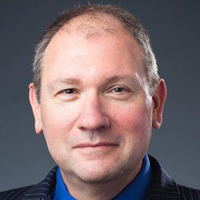 Compassion Fatigue: Prevention for Professionals Who Work with Grief and Trauma
J. Eric Gentry, PhD, LMHC, DAAETS, FAAETS
Working with grieving and traumatized clients means engaging with stories of loss and pain... It means bearing at least some of the emotional weight of their suffering.
And these days isolation, fear, and uncertainty adds to the load. If left unchecked, the mental and emotional impact of your work can make you feel like you're drowning in the suffering of others.
This is Compassion Fatigue. And it's a threat to our wellbeing and our ability to stay on the job.
Join Compassion Fatigue expert Dr. Eric Gentry to receive a research-backed pathway that both resolves and prevents the harmful effects of work-related stress. Not only that, but you'll discover how to enhance resilience and professional quality of life.
Traumatic Grief: Cognitive, Behavioral and Somatic Approaches
J. Eric Gentry, PhD, LMHC, DAAETS, FAAETS
As a clinician in the age of COVID-19, it's likely you'll work with grieving survivors who've lost a loved one in a traumatic way.
Without intervention designed to address both grief and trauma, the loss could lead to complicated bereavement and PTSD. Are you prepared to handle that?
Dr. Eric Gentry is an expert in the treatment of trauma. In this crucial session, he'll share the interventions and skills he uses to address grief and trauma together, lessen posttraumatic stress symptoms, and enhance client functioning.
---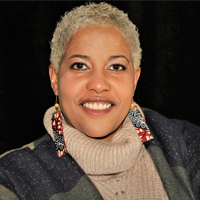 Reach Across Divides: Cultural & Difference Focused Practices in Grief Work
Alesia Alexander, LCSW, CT
Many factors influence our clients' grief journeys. Race, culture, gender, sexual orientation, age, economics, inequalities, and power differentials... Just to name a few.
Without understanding the diverse dynamics of our clients' experiences, we may fail to offer support that is ethical, relevant, and culturally sensitive to their needs.
This thought-provoking and honest presentation will offer a new lens through which to view your grief work with diverse and underserved populations.
Discover a socially just framework you can use to reach across divides and make healing connections with clients of all backgrounds.
---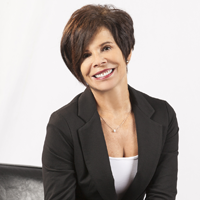 Grief After Suicide: Transition Survivors from "Why?" to "What's Next?"
Rita A. Schulte, LPC
Suicide survivors don't come to you because they're interested in growth. They don't want to explore new possibilities. They just want to relieve the pain, ease the misery, and make sense of the death. But there's no life in only asking why. On many levels, there will be no closure.
As clinicians, we can't help survivors change unless we challenge them to step out and take risks. It's critical to tap into the client's potential for resiliency, open them to new possibilities, and walk with them along the path to post-traumatic growth.
Join Rita Schulte, licensed professional counselor, radio host, author, and suicide survivor to get the skills and strategies you need to transition grieving clients who've lost loved ones to suicide from "why?" to "what's next?"
---
---
Grief Counseling and Treatment in a Pandemic of Loss
Pathways to Hope and Healing When Nothing is Normal
$599.90

Value
Just $199.99 Today — Unbelievable Savings!
See what your colleagues are saying about these amazing experts!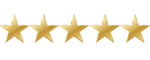 "Always enjoy David Kessler. When I see he's presenting I know I will enjoy the presentation and always come away with new information that is helpful to the work I do with oncology, life-altering illness, and general loss related to current times with the COVID pandemic." ~ Dana Z., Counselor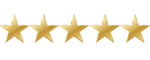 "Dr. Sirrine was engaging and dynamic, plus she presented the material in an organized manner, with such a clear grasp of the material and relevant examples that truly supported my learning. I have taken away so much and it will be put to good use with my clients." ~ Trisha S., Social Worker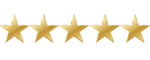 "Alissa was fantastic; her presentation was amazing. She was organized, well-spoken, experienced, knowledgeable, interesting, funny and the course was helpful to my practice!" ~ Elizabeth M., Nurse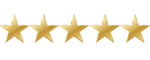 "Joy Samuels is extremely knowledgeable and interesting. I would enjoy taking a semester long course with her... I found the theories of grief and grief work very interesting." ~ Sarah C. S., Psychologist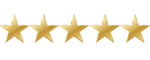 "Eric Gentry is the best presenter I have had at PESI." ~ Sandy S., Addictions Counselor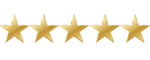 "Excellent training. Rita Schulte was personable, vulnerable, knowledgeable." ~ Janna F., Psychotherapist
The Next Steps in Advancing Your Practice
Review the course materials at your own pace and at your convenience! You'll have unlimited access to all course videos and materials online forever. Plus, use the PESI mobile app to access the course content on your phone or tablet. Choose video or audio-only versions of online courses from the world's best instructors, and complete your CE requirements anywhere, anytime, at your own pace.
Instantly collaborate with other professionals on the course materials through interactive message boards. You'll be part of a community of hundreds of practitioners, providing valuable opportunities to share insight and experiences and to build your professional network.
100% Satisfaction Guarantee
Register for this intensive training course without risk. If you're not completely satisfied, give us a call at
800-844-8260
.
We're that confident you'll find this learning experience to be all that's promised and more than you expected.
Grief Counseling and Treatment in a Pandemic of Loss
Pathways to Hope and Healing When Nothing is Normal
$599.90

Value
Just $199.99 Today — Unbelievable Savings!