A masterclass on working with clients
who've experienced narcissistic abuse and emotional control
Not all of us were safer when the pandemic forced us all into our homes.
For many, isolation means facing the covert psychological abuse of manipulative and coercive partners who slowly break them down and keep them trapped in emotionally damaging and dangerous relationships.
But as global efforts continue to shine a spotlight on the dynamics and impacts of toxic relationships, more people than ever before are finding the strength to escape.
They can't face the traumatic aftermath all alone. They'll need help from trained professionals like you.
That's why we put together this exclusive online course designed exclusively for clinicians.
Narcissistic Abuse and Gaslighting Treatment Course:

Help Clients End Emotional Manipulation and Reclaim Their Lives from Toxic Relationships
Just $299.99 Today — Stunning Savings!
Featuring the biggest names in the field, including Dr. Ramani Durvasula, Terry Real, Wendy Behary, Dr. Lindsay Gibson and 8 other experts...
This one-of-a-kind course will give you the strong foundation you need to identify this hidden abuse, effectively respond to it as a therapist, and help these clients reclaim their lives.
Register today and you'll discover how to:
Identify covert abusive tactics like gaslighting
Avoid clinical mis-steps that could alienate these clients
Establish effective boundaries
Help clients safely leave abusive situations
End client's self-blame and self-shame
Regain their personal power
And so much more! Click here for course objectives and outline.
If you have clients in your caseload who lack self-esteem, can't say no, and blame themselves for everything...
You may already be working with clients who've been emotionally manipulated, controlled, and gaslit through a narcissistic relationship.
This is your chance to learn from the field's leading experts, and help clients break free from the cycle of toxic abuse.
Register today!
Narcissistic Abuse and Gaslighting Treatment Course:


Help Clients End Emotional Manipulation and Reclaim Their Lives from Toxic Relationships
Just $299.99 Today — Stunning Savings!
HERE'S WHAT YOU'LL LEARN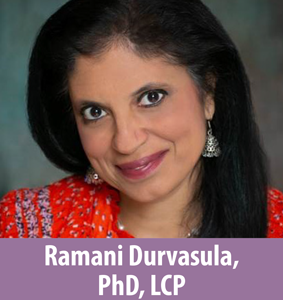 Psychoeducation and Narcissistic Abuse: Different Types – Different Experiences
Ramani Durvasula, PhD, LCP |
Click here for information about Ramani Durvasula
With different presentations, risk levels, typologies, and survivor experiences, a "one-size-fits-all" approach to managing the patterns of narcissistic abuse won't meet your clients' needs.
Dr. Ramani Durvasula is one of the most recognizable figures on the etiology and impact of narcissism on human relationships and mental health. A licensed clinical psychologist, Professor of Psychology at California State University, Los Angeles, and Consulting Editor of the scientific journal Behavioral Medicine, her research on personality disorders has been funded by the National Institutes of Health.
In this keynote session, she'll show you how to understand the heterogeneity of narcissistic presentations, recognize differential impacts on clients, and employ psychoeducational approaches in narcissistic/antagonistic relational stress treatment so you can meet clients where they are.
---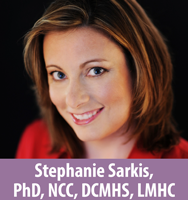 Gaslighting: Recognition and Recovery for Manipulated and Controlled Clients
Stephanie Sarkis, PhD, NCC, DCMHS, LMHC |
Click here for information about Stephanie Sarkis
Gaslighting tactics leave victims questioning their reality and trapped in a web of manipulation and control. Its insidious nature makes it tough to spot. But recovery hinges on recognition. If you miss the signs, you could do all the wrong things for these clients, even mirroring the gaslighting they've already experienced.
Join Stephanie Sarkis, PhD, NCC, DCMHS, LMHC, therapist and best-selling author of Gaslighting: Recognize Manipulative and Emotionally Abusive People - and Break Free, for this must-see session so you can identify the signs and provide the safe, trusting, and supportive environment clients need.
---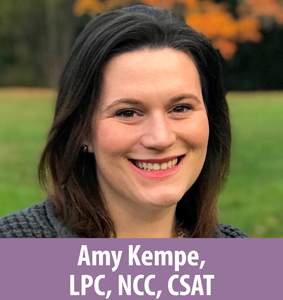 After Self-Betrayal: Strategies to Help Clients Find Their Authentic Selves
Amy Kempe, LPC, NCC, CSAT |
Click here for information about Amy Kempe
Complete loss of self and engagement in behaviors that betray themselves perpetuates the shame that can keep clients stuck in abusive relationships.
Join licensed therapist and narcissistic abuse recovery specialist Amy Kempe, LPC, NCC, CSAT, and discover how to help clients differentiate themselves from their past behavior, assist them in creating their internal compass, and empower them to find their authentic selves.
---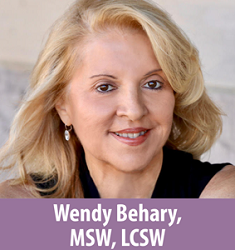 Disarming the Narcissist in Couples Therapy
Wendy Behary, MSW, LCSW |
Click here for information about Wendy T. Behary
Is successful couples therapy even possible when one of the partners won't admit their flaws or reflect on how their behavior impacts the other person?
In this can't miss session, best-selling author, therapist and narcissist expert, Wendy Behary, MSW, LCSW, guides you through the techniques you can use to disarm these clients in couples work and give their partners the tools they need to set limits and draw the line on unacceptable behavior.
---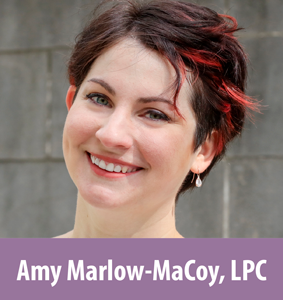 Grief and Narcissistic Relationships:
Clinical Skills to Process Past, Present and Future Losses
Amy Marlow-MaCoy, LPC |
Click here for information about Amy Marlow-MaCoy
From grieving a childhood of neglect, to mourning the loss of the rosy-colored glasses that kept them in a cycle of abuse as adults, grief echoes through the lives of clients who are in, or have left, narcissistic relationships. And processing that grief is a crucial element in their healing.
In this session, join licensed therapist and best-selling author Amy Marlow-MaCoy, LPC, and discover how to help clients identify losses of the past, present, and future, and come to terms with the ambiguity of grieving a person or relationship that may never be resolved.
---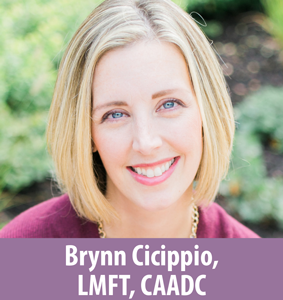 Rebuild Clients' Healthy Instincts and Restore Their Trust in Themselves after Manipulation
Brynn Cicippio, LMFT, CAADC |
Click here for information about Brynn Cicippio
After prolonged exposure to manipulation and narcissistic abuse, clients struggle to develop healthy and accurate instincts, often leading them to repeat harmful relationships and behaviors.
In this session, join licensed therapist and recovery expert Brynn Cicippio, LMFT, CAADC, and discover ways to support clients through increasing vulnerability in a safe and protective manner, identifying and disrupting maladaptive attachment patterns, and increasing resiliency to foster healthy relationships through healthy risk.
---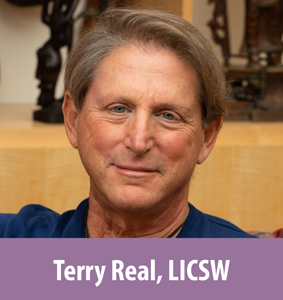 Narcissism and Intimacy: Coming Down from Grandiosity and Up from Shame
Terry Real, LICSW |
Click here for information about Terry Real
People think narcissism is a disorder of too much self-love; actually it's too little. Lacking self-esteem, narcissists filter their sense of wellbeing through admiration, external success, acquisition, and power. In this session, you'll join Terry Real, internationally recognized therapist, best-selling author and one of today's most innovative voices in treating men and their relationships as he shows you how healing comes from emotional reconnection to themselves and those around them.
---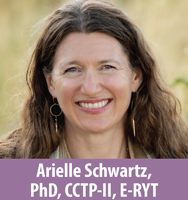 Complex Trauma: Create Change with Parts Work, Somatic Psychology and EMDR
Arielle Schwartz, PhD, CCTP-II, E-RYT |
Click here for information about Arielle Schwartz
When children are raised by narcissistic or emotionally abusive parents they're often drawn as adults to unhealthy relationships that replicate the abuse. The resulting trauma is complex and requires complex treatment.
In this session, you'll go beyond the limitations of standalone therapies with Dr. Arielle Schwartz, psychologist, best-selling author and a leading voice in the healing of complex trauma.
Join her and explore how somatic psychology, parts work therapies and EMDR can be integrated to manage emotional and psychological dysregulation states for safe and effective treatment of relational abuse survivors.
---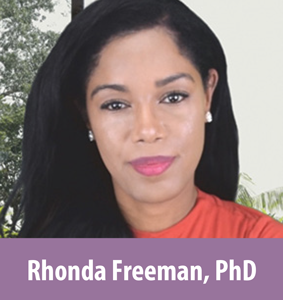 Trauma Bonds to a Violating Partner:
How Neurobiology Can Work Against Victims of Narcissistic Abuse
Rhonda Freeman, PhD |
Click here for information about Rhonda Freeman
Even when they want to leave, the trauma bond ignites regions of the brain that cause clients to feel out of control and tied to their abusive partner. They stay, physically or emotionally. But this is not a safe partnership.
In this session, you'll join Dr. Rhonda Freeman, a clinical neuropsychologist and narcissistic abuse educator, as she shows you how to identify the highly bonded state of mind, improve your case conceptualization clarity, and help clients disengage with abusive partners.
---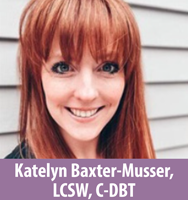 Safely Leaving the Abusive Relationship: Do's and Don'ts for Therapists
Katelyn Baxter-Musser, LCSW, C-DBT |
Click here for information about Katelyn Baxter-Musser
Leaving a toxic relationship isn't easy. Manipulation, coercion, shame, self-doubt, and a sense of losing oneself can keep clients trapped in the abuse. And when they do make the decision to leave, the fear of dangerous explosive reactions can be very real. You need knowledge and interventions targeted at this population to help clients exit these relationships safely.
Join Katelyn Baxter-Musser, licensed clinical social worker and expert on intimate partner violence, for this session and get the tools and interventions you need to increase your clinical competency in supporting clients exiting abusive relationships.
---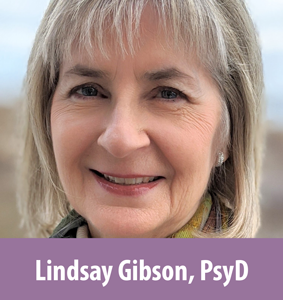 Boundary Setting Strategies: How Your Clients Can Reclaim Emotional Autonomy
Lindsay Gibson, PsyD |
Click here for information about Lindsay C. Gibson
Attempts to set boundaries with toxic and emotionally manipulative people are often met with demeaning abuse designed to instill guilt, shame, fear, and self-doubt. Their victims are left feeling confused, selfish for having their own needs, and convinced they must make the abuser happy with them at any cost.
In this session, Dr. Lindsay Gibson, clinical psychologist and international best-selling author, will show you experiential emotional techniques your clients can use to set boundaries and free themselves from emotional tyranny.
When you register today, you'll receive 2 FREE bonuses (a $269.98 value!)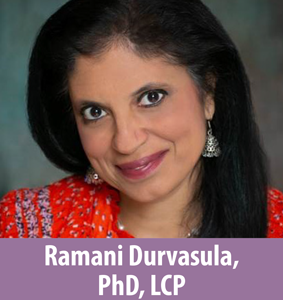 Working with Narcissistic Abuse:
Addressing the Impact of High-Conflict Personality Styles ($119.99 value)
Ramani Durvasula, PhD, LCP |
Click here for information about Ramani Durvasula
Narcissism is a ubiquitous term these days, but when it shows up in therapy—even indirectly—most clinicians aren't sure how to approach it. The dearth of training on high-conflict personality styles, coupled with a reticence to "label" people who are close to the client but not in the room, has meant that many clients suffering from "narcissistic abuse" in familial, intimate, or workplace relationships don't get the help they need.
This training offers the most up-to-date research on antagonistic personality styles and provides a practical roadmap for working with clients with patterns of narcissistic abuse.
---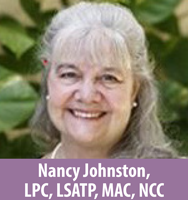 Codependence: Treatment Strategies for Clients Who Lose Themselves in Others ($149.99 value)
Nancy Johnston, LPC, LSATP, MAC, NCC |
Click here for information about Nancy Johnston
Extending far beyond its roots in addictions work, codependence is a universal issue that shows itself in a variety of diagnoses, from anxiety and depression to trauma-related and eating disorders.
This compelling training will provide guidance, insight, and straightforward strategies for clients who are over-focused on caring for and pleasing others, struggling to leave an abusive situation or relationship, and afraid to make necessary changes despite being unhappy.
Narcissistic Abuse and Gaslighting Treatment Course:


Help Clients End Emotional Manipulation and Reclaim Their Lives from Toxic Relationships
Just $299.99 Today — Stunning Savings!
100% Satisfaction Guarantee
Register for this intensive training course without risk. If you're not completely satisfied, give us a call at
800-844-8260
.
We're that confident you'll find this learning experience to be all that's promised and more than you expected.