Experience Sensorimotor Psychotherapy: the life-changing approach that
uniquely combines body-based healing with the power of parts therapy
To fully overcome trauma, our field's leaders have shown us how crucial it is to directly address the traumatic impact on both the body and the mind.

But many of today's therapy methods not only miss this important part of trauma healing – they often aggrevate trauma responses within the body, leading to feelings of dread, terror, helplessness, shame, and rage.

As a pioneer in body-based therapy, Pat Ogden has been at the forefront of developing powerful somatic interventions that work directly with the body without causing further stress and discomfort for the client.

That's why her Sensorimotor Psychotherapy (SP) approach is hailed by master clinicians, including Bessel van der Kolk and Janina Fisher, as an indispensable therapy to provide deep and profound healing from trauma and other disorders.
Now you can go inside the therapy room with Pat Ogden
and discover, step-by-step, how to transform trauma symptoms
Through three powerful clinical demonstrations and moment-by-moment commentary ... you'll get an inside view of exactly how to use SP interventions, whether you're seeing clients in-person or online!

This is your unique opportunity to experience first-hand how SP's interventions can guide you to read the language of the body – so you can better understand and work with a client's internal parts.

Register today to begin your journey to incorporating SP's somatic healing power with your clients!
"Pat Ogden is the undisputed master of teaching clinicians how to work with physical sensation to help people beyond their trauma."
~ Bessel A. van der Kolk, MD, NYT bestselling author of The Body Keeps the Score
Pat Ogden's Complex Trauma Master Class:

Sensorimotor Psychotherapy in Action
Just $299.99 Today — Stunning Savings!
See what the field's experts are saying about
Sensorimotor Psychotherapy & Pat Ogden, PhD!
"Weaving Sensorimotor Psychotherapy theory and practice into psychodynamic or cognitive-behavioral models of therapy, including EMDR and exposure treatments, helps
unify the body and mind in the treatment of trauma
. Moreover, this work can be effectively used as an adjunct to already existing psychotherapeutic modalities."
— Daniel J. Siegel, MD, author of The Developing Mind: How Relationships and the Brain Interact to Shape Who We Are
"Sensorimotor Psychotherapy is a conceptually elegant, powerfully effective body therapy that involves a broad repertoire of somatic interventions specifically designed to
help clients tap into the wisdom of their bodies
."
— Martha Stark, MD, author of Working with Resistance and Modes of Therapeutic Action
"Pat Ogden and her colleagues are some of the most creative and prominent sources of neurobiologically, psychodynamically, and developmentally informed clinical models in the
expanding world of somatically focused psychotherapy
."
— Allan Schore, PhD, author of Affect Regulations and the Origin of Self
---
WHAT YOU'LL DISCOVER IN THIS COURSE
Sensorimotor Psychotherapy is one of the field's most well-developed approaches, with decades of success in the treatment of trauma and developmental wounds. Using a three-phase treatment approach, SP empowers the therapist to gently guide the client toward deep trauma relief while simultaneously engaging the therapist's own abilities and capacities for healing.
Now in this groundbreaking Master Class, you'll get access to three client demonstration sessions, featuring Pat Ogden working with a method actor/trauma therapist ...

... providing the rare opportunity see how SP is actually applied in-session!
Module 1 | Decoding Complex Trauma by Interpreting Body Language
View a full SP therapy session, from start to finish!
Meet a client "May," who feels isolated and lacks meaningful relationships in her life. She complains of a "shielding" in her chest that blocks her from connecting to others. Watch as Pat Ogden masterfully identifies the conflict playing out between May's internal parts – and how she leverages the power of self-touch, posture, and movement to help the client's parts work collaboratively to release trauma held in the body.
---
Module 2 | Posture and Self-Touch: Tools for Healing Trauma
Here, we meet "Anita," an individual with low self-esteem, depression, and anxiety resulting from a history of severe trauma.
Watch as Pat Ogden works with Anita's chronically slumped posture and ongoing "tension" in her belly using self-touch and mindfulness that help free the part suffering from low self-esteem.
---
Module 3 | Overcoming Body Phobia: Addressing Fear and Disgust of the Body
In this final session, you'll meet "Sonia," a client who has a severe history of childhood abuse. Like many trauma survivors, she's terrified of her own body, which leads her to disassociate and makes her hesitant to take part in body therapy.
In this session, Pat Ogden uses a variety of interventions to help Sonia begin to connect with her body in a positive way. You'll get insight to the homework that Pat provides her client for further healing.
This is a real and raw session that will show you how to work with a difficult complex trauma case – even when your initial go-to interventions aren't successful.
---
When you register today, you'll receive 3 FREE bonuses (a $279.97 value!)
Two recorded 75-minute video consultation calls with Pat Ogden ($159.99 value)
Listen to Pat Ogden respond to real clinical questions that provide expert insight into complex trauma treatment.
Sensorimotor Psychotherapy:
Body Oriented Therapy Techniques for Trauma and the Attachment ($59.99 value)
The body's intelligence is largely an untapped resource in psychotherapy.
Few educational programs in psychology or counseling emphasize how to draw on the wisdom of the body to support therapeutic change, leaving therapists mostly dependent on a client's verbal narrative. Yet the story told by the "somatic narrative"—gesture, posture, prosody, facial expressions, eye gaze, and movement—is arguably more significant than the story told by the words.
This seminar will elucidate the wisdom of the body and how to tap the body itself to support therapeutic goals.
How are Women Socialized Differently, How Does this Show Up
in Our Bodies ($59.99 value)
The socialization of girls and women leaves a profound imprint on our bodies and minds.
The legacy of gender socialization strongly influences what we considered to be gender-appropriate beliefs, norms, attitudes and behaviors, leading not only to a higher rate of traumatic stress and other difficulties for girls and women, but also to particular resources and competencies.
Drawing on research, cultural differences, client material and personal experience, this seminar reveals the complexity of gender socialization for girls and women and offers body-oriented interventions to address it.
Treat Complex Trauma with Sensorimotor Psychotherapy
Just $299.99 Today — Outstanding Savings!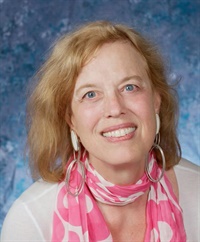 Pat Ogden, PhD, is a pioneer in somatic psychology, the creator of the Sensorimotor Psychotherapy method, and founder of the Sensorimotor Psychotherapy Institute. 

Dr. Ogden is a clinician, consultant, international lecturer, and the first author of two groundbreaking books in somatic psychology: Trauma and the Body: A Sensorimotor Approach to Psychotherapy and Sensorimotor Psychotherapy: Interventions for Trauma and Attachment (2015). Her third book, The Pocket Guide to Sensorimotor Psychotherapy in Context, advocates for an anti-racist perspective in psychotherapy practice. Her current interests include couple therapy, child and family therapy, social justice, diversity, inclusion, consciousness, and the philosophical/spiritual principles that underlie her work.

Before the Diagnosis of Post-Traumatic Stress Disorder was even included in the Diagnostic and Statistical Manual of Mental Disorders (DSM), Pat Ogden recognized first-hand the way in which many of her patients were at the mercy of reliving the past, and that current treatment methods only seemed to trigger traumatic reminders.

Recognizing the link between the body and psychological issues, she began to form the foundations of Sensorimotor Psychotherapy® by joining somatic therapy and psychotherapy into a comprehensive method for healing this disconnection between body and mind.
---
FREQUENTLY ASKED QUESTIONS
Immediately! You can start on Pat Ogden's Master Class as soon as you register.
Your access to this course is unlimited for as long as you have your account.
Not at all. This Master Class is designed for all therapists that work with trauma and complex trauma clients. Pat will quickly demonstrate the core principles and techniques behind SP and then show you, in real time, how SP is used in three different cases of complex trauma.

Even if you have trained in Sensorimotor Psychotherapy, you'll see all-new clinical demonstrations that draw on the body to integrate parts, with Pat's commentary of each intervention – how she does it and why.
Yes! While SP is a comprehensive treatment approach developed by Pat Ogden, PhD, some therapists use SP in addition to other treatment approaches to include the body as a valuable piece of one's experience.
---
The Next Steps in Advancing Your Practice
Review the course materials at your own pace and at your convenience! You'll have unlimited access to all course videos and materials online forever. Plus, use the PESI Mobile app to access the course content on your phone or tablet. Choose video or audio-only versions of online courses from the world's best instructors, and complete your CE requirements anywhere, anytime, at your own pace.
Instantly collaborate with other professionals on the course materials through interactive message boards. You'll be part of a community of hundreds of practitioners all focused on integrating the most effective trauma techniques, providing valuable opportunities to share insight and experiences and to build your professional network.
---
100% Satisfaction Guarantee
Register for this intensive training course without risk. If you're not completely satisfied, give us a call at
800-844-8260
.
We're that confident you'll find this learning experience to be all that's promised and more than you expected.
Working with the Body to Help Clients Move Beyond Trauma
Just $299.99 Today — Outstanding Savings!