Real-world guidance for psychotherapy's
most compelling and groundbreaking topic!
Psychedelic-assisted therapy is quickly transforming our field, providing proven methods for healing and improvement. And as more and more clients continue to experience profound breakthroughs through this unique form of treatment, the demand will only continue to grow.
But this rapid movement has left many therapists feeling behind the curve and anxious to miss out on learning this powerful intervention.
Michael Mithoefer has been at the forefront of psychedelics research and clinical studies from the very beginning of this movement. As a Senior Medical Director for the world's leading organization on psychedelic research and education, he's on the cutting edge of psychedelic therapy application in ways few others are.
Now you have the rare opportunity to join him inside the therapy room and experience psychedelic-assisted therapy in action with one of the biggest experts in the field!
Through five engaging modules, you'll get access to:
A concise review of the most important research, so you can be confident guiding your clients
Real, in-session videos of applying MDMA treatment with a trauma client
Cutting-edge insight into the latest developments and their crucial mental health applications
Practical skills on how to integrate psychedelic-assisted therapy with several popular therapy models
Insider guidance on the steps you can take now to get trained
Exclusive Q&A where Michael Mithoefer answers real-world questions from your colleagues
This is your opportunity to be truly confident and prepared for the growing wave of clients looking to psychedelics for help and healing!
Psychedelic-Assisted Therapy In-depth:
In-session demonstrations and real-world insight into MDMA & more
$369.96

Value
Just $259.99 — Limited Time Only!
WHAT YOU'LL DISCOVER IN THIS COURSE
Join us for rare, in-depth insight into what's happening now and what's soon to come to the field through psychedelic-assisted therapy. This is your chance to finally feel ahead of the curve by engaging with an expert who's truly on the front lines of this therapy model.

Then experience a real MDMA therapy session and see how Michael provides healing and help for a Marine suffering from severe combat PTSD.

---
The origins of psychedelic-assisted therapy and why the research makes us hopeful

In this first module, you will get an in-depth look at the research that started the psychedelic-assisted therapy movement. Michael shares his wealth of knowledge based on his frontline experience in the study of psychedelics and therapy.

By the end of this section, you will have a thorough understanding of exactly what the studies found, where the limitations are, and where the future of psychedelics research is going.
Psychedelics-Assisted Therapy in Action: A Clinical Demonstration

In this module, you'll meet Nick; a Marine veteran who served two tours in Iraq and now experiences debilitating PTSD following an explosion that resulted in the death of a friend.

Join Michael Mithoefer in session as he guides Nick through MDMA-assisted therapy. You'll get a front-row seat to discover how MDMA helps Nick transform from a state of anger and rage to forgiveness and peace. PLUS, you'll hear directly from Nick as he reflects on his life-changing experience with this powerful treatment modality.
The mechanisms behind psychedelic-assisted therapy revealed

The conditions that can benefit from this treatment — it's more than you think!

This is your chance to get the latest cutting-edge insight into psychedelic-assisted therapy as Michael shares details about new developments with other psychedelics, including psylocybin and ayahuasca.

You'll be amazed by the mental health conditions that have been proven to benefit from this ground-breaking therapy, and hear which are currently being studied, so you can be on the leading edge of this treatment method. PLUS, get insider tips on how to integrate some of the field's most popular approaches (including parts therapy and attachment-focused models) with psychedelic-assisted therapy for transformative results.
The most important things you need to know before using this treatment

Next steps in getting trained and what you can do now to help your clients

In module four, Michael will share unique insights into effectively utilizing psychedelics with clients. Explore topics including how to manage transference and countertransference, how touch can be used safely and ethically as a powerful tool for healing in the therapy room, and how the barrier of accessibility for psychedelics is being addressed. You'll also discover how to support clients who want to discuss their personal psychedelic experiences, as well as how to get the best possible training in psychedelic-assisted therapy.
Q&A with Michael Mithoefer

In this module, Michael answers some of the most frequently asked questions he hears from your colleagues, providing the real-world insight every therapist can benefit from, directly from a true expert with decades of experience in the field.
---
When you register today, you'll receive these FREE bonuses
($179.97 value!)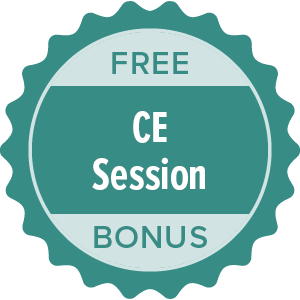 Psychedelics & Racial Justice
Featuring Monnica T Williams, clinical psychologist and BIPOC Mental Health Expert
Research studies of psychedelic psychotherapies have largely excluded people of color, leaving important questions unaddressed for these populations. In this session, Dr. Williams will share crucial insight into ethnic minority mental health and how psychedelic therapies may help or hinder healing for people of color. She'll also provide guidance to ensure that access to culturally-informed care is prioritized as several psychedelics move into late-phase trials and expanded access, including the importance of culturally-informed approaches and training focused on therapy providers of color.
---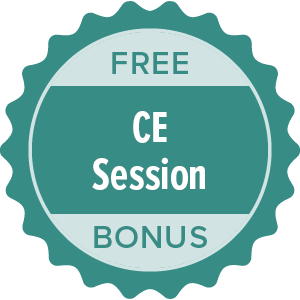 Psychedelics in Modern Healing
Featuring Gabor Maté, renowned trauma expert and bestselling author
Join master healer Gabor Maté to access essential guidance and insight into the experiences of both clients and therapists that psychedelics can facilitate.
---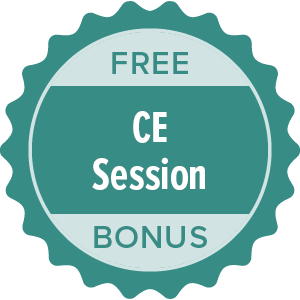 Psychedelic Harm Reduction and Integration in Clinical Practice
Featuring Elizabeth Nielson, co-founder of Fluence, one of the world's leading psychedelic-assisted therapy training organizations

What do you do when a client lets you know they are going to use psychedelics on their own? Is there anything you can do to help reduce harm? And what about micro-dosing, which is gaining popularity?

Psychedelic Harm Reduction and Integration (PHRI) is a transdiagnostic and transtheoretical approach that YOU as a mental health professional can take to having conversations with people who have taken psychedelics in clinical or non-clinical settings, or who are seeking help at any stage of psychedelic use. This session will cover the core concepts of PHRI and its applications, including discussions about micro-dosing, responding to requests for referrals to non-licensed providers, and working with difficult experiences.
Psychedelic-Assisted Therapy In-depth:
In-session demonstrations and real-world insight into MDMA & more
$369.96

Value
Just $259.99 — Limited Time Only!
Psychedelic-Assisted Therapy In-depth:
In-session demonstrations and real-world insight into MDMA & more
$369.96

Value
Just $259.99 — Limited Time Only!

Frequently Asked Questions

Immediately! You can start working through the course as soon as you register.

Your access to this course is unlimited for as long as you have your account.

Yes! Even if you won't go further and practice psychedelic-assisted therapies, we all need to understand this rapidly growing area of therapy. Clients are asking us about it, they are using psychedelics on their own, and many clients will come to your practice having been to ketamine clinics or other psychedelic therapies. Plus, your clients will need help navigating this world of therapies safely, and they need you to help them better understand the risks and benefits as they look to integrate these experiences.

Right now, licensed mental health professionals can engage in harm reduction practices (for when clients use outside of a licensed clinic) and in integration (helping clients integrate psychedelic experiences) and provide needed accurate information about risks and benefits.

This course is designed for exactly that — practical guidance and the latest insight not just for the future, but right here, right now.
The Next Steps in Advancing Your Practice
Review the course materials at your own pace and convenience! You'll have unlimited access to all course videos and materials online forever. Plus, use the PESI Mobile app to access the course content on your phone or tablet. Choose video or audio-only versions of online courses from the world's best instructors, and complete your CE requirements anywhere, anytime, at your own pace.
Instantly collaborate with other professionals on the course materials through interactive message boards. You'll be part of a community of hundreds of practitioners all focused on integrating the most effective trauma techniques, providing valuable opportunities to share insight and experiences and to build your professional network.
100% Satisfaction Guarantee
Register for this intensive training course without risk. If you're not completely satisfied, give us a call at
800-844-8260
.
We're that confident you'll find this learning experience to be all that's promised and more than you expected.
Psychedelic-Assisted Therapy In-depth:
In-session demonstrations and real-world insight into MDMA & more
$369.96

Value
Just $259.99 — Limited Time Only!