Welcome to the world of supervision. As a clinical supervisor, you're part mentor, part administrator, part parent, part advocate, part den mother...
You're pulled in every direction yet feel stuck in the middle between those you supervise and the administrative higher-ups. You're an advocate for staff needs, responsible for creating good staff morale, but also responsible for the quality of services. With so many hats on your head, how do you keep it all in balance?
The ultimate mystery of clinical supervision is figuring out how to help people not just be competent and compassionate, but help them weave together their strengths, skills, and personalities into a unique clinical style that gets the best results.
In my 40 years of clinical and supervisory experience, I've learned the ins and outs of supervision — and I'm excited to share this insight with you in an intensive online course,
Clinical Supervision: Proven Tools and Techniques for Success.
This comprehensive course will get you thinking like a supervisor and using your clinical skills to both challenge and support staff while ensuring quality control.
You have the power to improve outcomes
by guiding your staff to become the best therapists they can be. Don't miss this opportunity to transform your supervisor skills and set yourself apart from other supervisors.
Let's get started...
Bob Taibbi, LCSW
Clinical Supervision: Proven Tools and Techniques for Success
Proven Tools and Techniques for Success
Valued at $199.99
Get it NOW for $99.99
SAVINGS WON'T LAST LONG!

Plus, earn up to 6.25 CE Hours included in the course tuition.
Includes 2.0 hours of ETHICS credit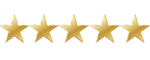 "AS a clinical supervisor the past 20 years, this was an excellent refresher/update/reminder....the material was excellent, the speaker was effective.""
—Michael W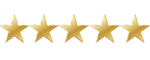 "One of the BEST courses I have ever taken! Informative AND interesting!"
—Kaila S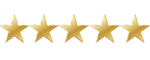 "Great training. This guy really knows what he's doing!"
—Stephen C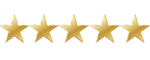 "Highly experienced, informative instructor. He kept things fun and interesting for all 6 hours."
—David M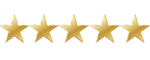 "Mr. Taibbi is one of my favorite presenters from PESI. His knowledge, style and interaction with the audience is great. He held my attention the entire seminar."
—Vicki G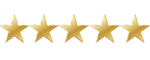 "I have to say this has been one of the better trainings I have completed of late. Thank you for some very great, relevant information that I plan to use!"
—Jonathan B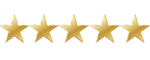 "Excellent presentation. I found it very helpful and will be recommending it to other local agency supervisors."
—Craig R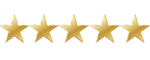 "One of the best PESI programs I have learned from!"
—Kenneth M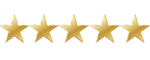 "I found this course interesting, helpful, and would recommend it to others."
—Norah S
In this online course, you'll dive deep into the key components of clinical supervision including leadership styles and time management, use of parallel process and groups, ethics and accountability. We'll walk through the developmental stages of clinical development so you can anticipate and address the challenges and dangers ahead as staff hone their skills.

In an engaging format (with a touch of humor), you'll learn clear strategies and specific techniques for being the best supervisor you can be! Whether you are a new supervisor in a helping profession, supervising other supervisors, or wanting to gain a fresh perspective, this program will leave you feeling creative and energized.
Here's a snapshot of what this course covers:
Core Concepts
Challenges of clinical supervision
Models of supervision — Clinical, role, developmental
Anxiety management, attachment styles, & learning styles
Learning problems vs. problems about learning
Relationship triangle & guided imagery exercise
The Big Six- What to do when you get stuck
Parallel process & leadership styles
Covey time management — 4 ways of organizing time/tasks
4 Stages of Professional Development: Characteristics, Tasks, & Dangers
Stage 1: Supervisor as teacher
Stage 2: Supervisor as guide
Stage 3: Supervisor as gatekeeper
Stage 4: Supervisor as consultant
Assessment of the Clinician & Development of Supervisory Plans
Stage of development
Clinician skills
Supervisory relationship
Anxiety coping style
Ethics, Liability, & Recordkeeping
Essential ethical guidelines national organizations
Liability/legal issues: records, child abuse & custody, advertising, subpoenas, testimony, licensure
Supervision vs. Consultation
Accountability/liability issues
Methods of Clinical Training
Group supervision — types & processes
Challenges of new supervisors
Role of students/interns
Experiential techniques — Live observations, co-therapy, & roleplaying
Supervisor/clinical documentation, staff evaluations
Management Issues
Handling problem employees
Effective disciplinary process
Hiring & firing guidelines
The 4 Supervisory Mistakes You Never Want to Make, and How to Avoid Them
Spoon-feeding
Focus on client rather than clinician
Ignoring parallel process
Unclear supervisory goals; unaware of stage of clinician development
Clinical Supervision:
Proven Tools and Techniques for Success
Valued at $199.99
Get it NOW for $99.99
SAVINGS WON'T LAST LONG!
The Next Steps in Advancing Your Practice
Watch your email for your order confirmation
, and get instant access to all course materials, including the bonus materials — all designed to help you become the best supervisor you can be.
Click here for course objectives and outline
.
Review the course materials at your own pace and at your convenience! You'll have unlimited access to all course videos and materials online forever. Plus, use the PESI Mobile™ app to access the course content on-the-go, wherever and whenever you want on your mobile devices.
Instantly collaborate with other professionals on the course materials through interactive message boards. You'll be part of a community of hundreds of practitioners all focused on learning clinical supervision skills, providing valuable opportunities to share insight and experiences and to build your professional network.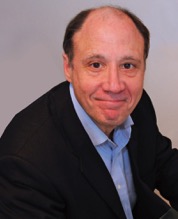 Robert Taibbi, LCSW
, is a Licensed Clinical Social Worker with over 40 years of experience primarily in community mental health working with couples and families as a clinician, supervisor and clinical director. Bob is the author of
Clinical Supervision: A Four-Stage Process of Growth and Discovery
and
Clinical Social Work Supervision
. Bob is the author of four other books:
Doing Couples Therapy: Craft and Creativity in Work with Intimate Partners
;
Doing Family Therapy: Craft and Creativity in Clinical Practice
, now in its 3rd edition and recently translated into Chinese and Portuguese;
Boot Camp Therapy: Action-Oriented Brief Treatment of Anxiety, Anger & Depressio
n; and the forthcoming
The Art of the First Session
.
Bob is also an online columnist for Psychotherapy Today magazine, has published over 300 magazine and journal articles, and has contributed several book chapters including Favorite Counseling Techniques: 55 Masters Share Their Secrets, which cited him among the top 100 therapists in the country. He served as teen advice columnist for Current Health, a contributing editor to Your Health and Fitness, and has received three national writing awards for Best Consumer Health Writing.
Bob is a graduate of Rutgers University and the University of South Carolina and has served as adjunct professor at several universities. He provides trainings nationally and internationally in the areas of supervision, couple therapy, family therapy, and brief therapy. He is currently in private practice in Charlottesville, Virginia.
Speaker Disclosures:

Financial: Robert Taibbi is in private practice. He receives royalties as an author for The Guilford Press publishers, Pearson publishers, and Norton publishers. He receives compensation for a monthly advice column for Charlottesville Family magazine. Mr. Taibbi receives a speaking honorarium from PESI, Inc.
Nonfinancial: Robert Taibbi does not receive compensation for his contribution of book chapters.
100% Satisfaction Guarantee
Register for this intensive training course without risk. If you're not completely satisfied, give us a call at
800-844-8260
. We're that confident you'll find this learning experience to be all that's promised and more than you expected.
Clinical Supervision: Proven Tools and Techniques for Success
Proven Tools and Techniques for Success
Valued at $199.99
Get it NOW for $99.99
SAVINGS WON'T LAST LONG!

Plus, earn up to 6.25 CE Hours included in the course tuition.
Includes 2.0 hours of ETHICS credit