Discover Internal Family Systems: the therapy approach that's so effective, you can be confident helping any client that steps into your office…even those who are severely traumatized.
Internal Family Systems (IFS), the field's most popular parts therapy model, works because it's flexible enough to meet clients where they are and structured enough to guide them through their pain.
It's the model Bessel van der Kolk has hailed as "the treatment method that all clinicians should know to treat clients effectively."
Now, in one of Psychotherapy Networker's most anticipated courses ever, you have the rare opportunity to step into the office of Dick Schwartz, one of the true masters of psychotherapy...
...and see, step-by-step, how he approaches some of the most difficult problems you treat: trauma and all of the challenging symptoms that come with it.
In this all-new Master class, join Dick Schwartz in three new and never-before released sessions with clients experiencing extreme and even life-long symptoms of chronic PTSD and abuse.
Whether you're new to Internal Family Systems or a seasoned professional,
you'll see the art and science of IFS as you've never experienced it before.
Walk, step-by-step, with Dick Schwartz through three full sessions that showcase IFS' ability to facilitate inner healing, even when working with raw emotions and unpredictable behaviors.
You'll experience in action how he patiently guides clients towards healing. And you'll get access to exclusive interviews with fellow clinician Rich Simon…
…so you can walk away prepared to leverage IFS techniques to offer your clients breakthrough results, even in the very first session.
Dick Schwartz's Internal Family Systems Master Class:
Experience IFS in Action with Complex Trauma and PTSD
$569.93

Value
Just $159.99 Today — Unbelievable Savings!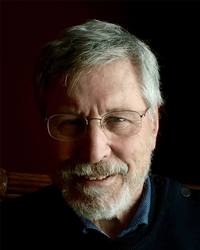 " For me, discovering Internal Family Systems therapy was a breakthrough. "
— Bessel van der Kolk, world-leading trauma treatment innovator and author of the New York Times bestseller The Body Keeps the Score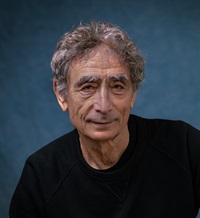 " IFS is a profound psychotherapy model "
— Gabor Maté, celebrated trauma and addictions expert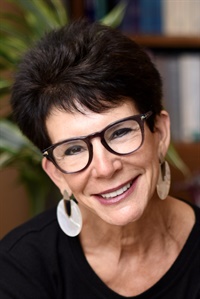 " Dick Schwartz is a true visionary. He's made a huge difference in the profession and in the world. "
— Deany Laliotis, director of training for the EMDR (Eye Movement Desensitization and Reprocessing) Institute
---
What's Included
Through rarely seen client session demonstration videos with full transcripts, you'll have the unique opportunity to sit alongside Dick Schwartz and see exactly how he leverages the power of parts therapy to patiently guide clients toward incredible, lasting healing outcomes.
Through real sessions and commentary, you'll learn:
How to quickly find the part of a client that holds the trauma and create safety to start the healing process


How to deal with being "triggered" as a therapist


How to help clients become their own secure attachment figure for their exiled and traumatized parts of self


The common and often misunderstood phenomena of "legacy traumas" where a person is afflicted with trauma that happened in previous generations (see this occur in a real session)


How to help clients unburden from traumatic memories and parts that are stuck in the past in a shockingly powerful and intuitive way


Why he doesn't believe in the need for extended "grounding" techniques at the start of trauma therapy
---
Introduction to the Course and the IFS Model of Psychotherapy
In this session, Dick Schwartz provides a foundational understanding of the IFS therapy model and offers critical insights into how the approach is being effectively used today.
You'll also get an introduction to the powerful session videos you'll experience in the upcoming modules. Schwartz explains how these clips not only showcase how to help the client heal, but they also teach you, as the therapist, what to do when you're triggered.
---
IFS in Action with Post-Traumatic Stress Disorder with a Veteran of War
Meet a client who suffers from PTSD after being a medic in an active war zone. He now deals with suicidal and homicidal thoughts and internal voices, dissociation, and an extreme tic that will become apparent in just the first few minutes of the session. This is the type of client that could easily trigger even the most seasoned of trauma therapists.
Watch Schwartz masterfully and calmly guide this client out of suicidal and homicidal thoughts, moments of extreme dissociation, and an uncontrollable spasm of his arm – all within a single session.
In a follow-up video, the client reports back about his wife's view of the change: "I was losing hope...She's happy I'm better. It's as if I have more capacity to love."
---
IFS in Action with Trauma from Childhood Abuse and Deep-Seated Anger
We will all, at some point, meet a deeply angry client who takes out their anger on us. Even as we try to help, parts of our client may find it hard to trust us and allow us in.
You will see a client who has an extremely angry part that was developed after an abusive childhood. He's held that anger so long that he not only projects it toward Dick, but also toward himself in the form of suicidal ideation.
By the end of this session, you'll see a major breakthrough as the anger dissipates and he experiences hope for the future.
---
IFS in Action with Chronic Sexual Abuse and PTSD
In this powerful session, you'll meet a woman who's haunted by years of sexual abuse that have led to other self-destructive behaviors. Watch as this client unburdens from the things she has held for decades.
You'll experience how IFS works with multiple different parts as they get triggered. You'll end this session with more awareness and ability to use IFS techniques to stay with the client all the way through their pain.
Dick Schwartz's Internal Family Systems Master Class:
Experience IFS in Action with Complex Trauma and PTSD
$569.93

Value
Just $159.99 Today — Unbelievable Savings!
Enroll today and you'll get these FREE Bonuses! ($329.97 value)
Bonus Introduction to IFS Workshop – IFS in Action: Leading Clients to Self-Leadership
In this workshop recording from Psychotherapy Networker's Annual Symposium, you'll join Dick Schwartz to get the foundational Internal Family Systems (IFS) training you need to start using this approach. You'll learn to help clients access the undamaged inner essence called the Self and teach them to lovingly relate to and transform their most troubling parts.
Earn up to 4 CE hours
---
Bonus Video – Stop the Dread & Avoidance of Anxiety! How to Apply IFS Techniques for Anxiety
In this session from the 2020 Voices of Psychotherapy Conference, you'll learn to use IFS to help clients stop dreading and avoiding their anxiety. In doing so, clients can also learn where those parts are stuck in the past and retrieve them from those scary times so they can unload the fear they carry. Watch as he walks through a brief demo to create a profoundly moving experience.
Earn up to 1 CE hour
---
Bonus Video Workshop – The Myth of the Unitary Self with Dick Schwartz and Gabor Maté
In this Psychotherapy Networker Symposium workshop recording, these two influential clinical experts come together for the first time to demonstrate how the perspective of inner multiplicity (i.e. inner parts) can be leveraged for transformative healing, self-awareness, and growth outcomes.
Earn up to 2.5 CE hours
---
Free Feature Article from Networker magazine by Dick Schwartz, PhD
Get access to this exclusive Networker magazine article, The Viral Wake-up Call. Amid the pandemic, the pain and vulnerability of the majority of Americans who live on the financial edge are glaringly apparent. Learn how to leverage IFS to help people understand how to be with fear in a loving way and achieve personal growth.
---
Bonus transcripts to enhance your learning experience
Access the full transcripts of each of the sessions to follow along and keep notes to reference at any time.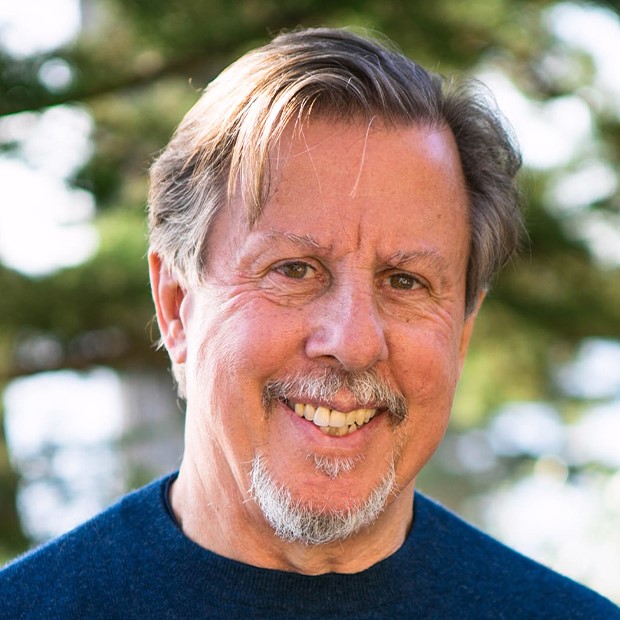 Richard Schwartz, Ph.D., earned his Ph.D. in marriage and family therapy from Purdue University, after which he began a long association with the Institute for Juvenile Research at the University of Illinois at Chicago, and more recently at The Family Institute at Northwestern University, attaining the status of associate professor at both institutions. He is co-author, with Michael Nichols, of Family Therapy: Concepts and Methods, the most widely used family therapy text in the United States. Dr Schwartz developed Internal Family Systems in response to clients' descriptions of experiencing various parts – many extreme – within themselves. In 2000, he founded The Center for Self Leadership (now the IFS Institute) to offer in-depth trainings in the IFS model. Dr. Schwartz is a featured speaker for many national psychotherapy organizations and a fellow of the American Association for Marriage and Family Therapy, and he serves on the editorial boards of four professional journals. He has published four books and over 50 articles about IFS.
Click here for information about Richard C. Schwartz
---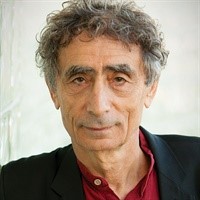 Gabor Maté, MD, is a renowned speaker and bestselling author. He is highly sought after for his expertise on a range of topics including addiction, stress and childhood development.
As an author, Dr. Maté has written several bestselling books including the award-winning In the Realm of Hungry Ghosts: Close Encounters with Addiction; When the Body Says No; The Cost of Hidden Stress; and Scattered Minds: A New Look at the Origins and Healing of Attention Deficit Disorder, and co-authored Hold on to Your Kids.
Dr. Maté is the co-founder of Compassion for Addiction, a new non-profit that focuses on addiction. He is also an advisor of Drugs over Dinner.
Click here for information about Gabor Maté
Dick Schwartz's Internal Family Systems Master Class:
Experience IFS in Action with Complex Trauma and PTSD
$569.93

Value
Just $159.99 Today — Unbelievable Savings!
The Next Steps in Advancing Your Practice
Review the course materials at your own pace and at your convenience! You'll have unlimited access to all course videos and materials online forever. Plus, use the PESI Mobile app to access the course content on-the-go, wherever and whenever you want on your mobile devices.
Instantly collaborate with other professionals on the course materials through interactive message boards.
---
100% Satisfaction Guarantee
Register for this intensive training course without risk. If you're not completely satisfied, give us a call at
800-844-8260
. We're that confident you'll find this learning experience to be all that's promised and more than you expected.
Dick Schwartz's Internal Family Systems Master Class:
Experience IFS in Action with Complex Trauma and PTSD
$569.93

Value
Just $159.99 Today — Unbelievable Savings!