Download this FREE easy-to-use tool to use with your clients today!
Clients with complex trauma often develop extreme protective responses in an attempt to keep the emotional pain away.

When encountering these extreme reactions, it's common for therapists to feel frustrated, overwhelmed, bored, and at times reactive themselves.

As a result, therapy can get stuck and clients can begin to feel unsafe and re-experience the helplessness they felt in their original trauma.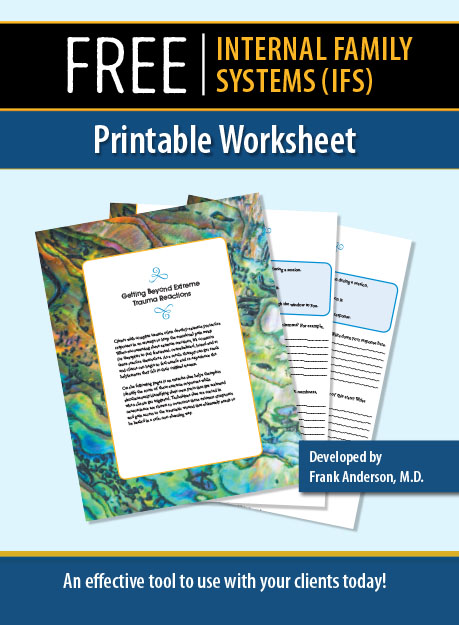 Use this downloadable exercise to help identify the roots of these extreme responses and help your clients find relief.

Use this FREE printable worksheet now!
This worksheet is free to share with colleagues and friends!

By signing up, you'll be included in our mailing list and agree to our
Privacy Policy
, so that you can be the first to hear about exclusive CE offers and FREE resources from the best experts in your field!