Cut anxiety in half in just 3-5 minutes with this FREE Video and Infographic
Apply this Emotional Freedom Technique (EFT) Tapping method to considerably improve treatment outcomes in phobias, generalized anxiety, social anxiety, panic, OCD, acute stress reaction and trauma.

In this FREE short video, EFT expert Robin Bilazarian shows you how to use this simple technique with your own clients to lower their anxiety quickly… in as little as 3 to 5 minutes.

Use this simple technique to with your clients today!
Simply enter your email address below...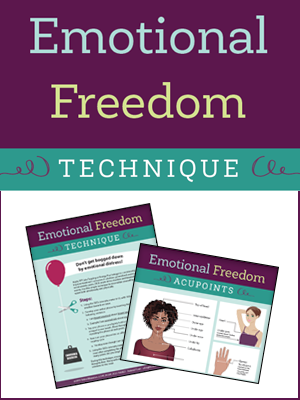 Access the FREE Video and infographic now!
By signing up, you'll be included in our mailing list and agree to our
Privacy Policy
, so that you can be the first to hear about exclusive CE offers and FREE resources from the best experts in your field!