Access Next-Level Trauma-Based Approaches to Addiction
Treatment From the World's Premier Treatment Experts
Introducing the Premier Psychotherapy On-Demand Conference for Trauma-Based Approaches to Addictions!
We're experiencing a historic rise in traumatic stress and grief, and with it, addictions of all kinds.
And the link between trauma and addictions becomes clearer every day.
If you work with trauma survivors, chances are you're working with addictive behaviors. And if you're an addiction professional, chances are you're working with trauma.
That's why we're inviting you to learn new perspectives in the treatment of addictions of all kinds, from substance use to tech addiction, taught by renowned experts who will share the latest interventions rooted in scientific research.
In this powerful Trauma & Addictions: 2022 On-Demand Conference, we've partnered with the Meadows Treatment Center, the nation's premier program for treating trauma, alcohol, sex and drug addiction, and more to provide a world-class experience with clinical sessions completely focused on the latest trauma-based tools and interventions you can use with your clients TODAY.
This is a can't-miss virtual event for mental health professionals treating any clients with substance use disorders, self-injury, and addictive behaviors of all kinds.
In 18 short—easily consumable—video modules totaling 24.0 hours of training you can learn these transformative interventions at your own pace.
Register today for this highly sought-after conference package!
Trauma & Addiction
2022 On-Demand Conference
$1,259.82

Value
Just $399.99 Today — Stunning Savings!
Featured Speakers You Won't Want to Miss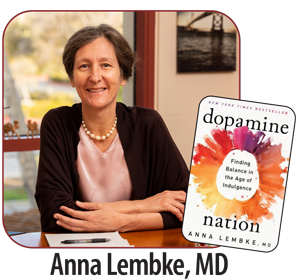 ANNA LEMBKE, MD
NYT Best-selling Author, Chief of Stanford's Addiction Medicine Dual Diagnosis Clinic
"The smartphone is the modern-day hypodermic needle, delivering digital dopamine 24/7 for a wired generation." – Anna Lembke, MD
Anna Lembke is a pioneer in trauma-based addiction treatment. Her books have been hailed as among the top five books to understand the opioid epidemic and published over 100 papers on addiction treatment. She was recently featured in the Netflix documentary The Social Dilemma.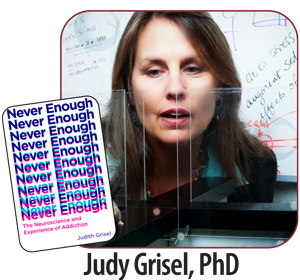 JUDY GRISEL, PhD
Behavioral Neuroscientist, Professor Bucknell University, NYT Best-selling Author
"I'm trying to determine what is different about people who develop drug addictions before they ever try a drug." – Judy Grisel, PhD
Judy Grisel is a behavioral neuroscientist at Bucknell University, a recovering addict, and NYT Bestselling author of Never Enough: The Neuroscience & Experience of Addiction. Her book became a NYT Bestseller and led to her invitation to the 2020 World Economic Forum in Davos, Switzerland.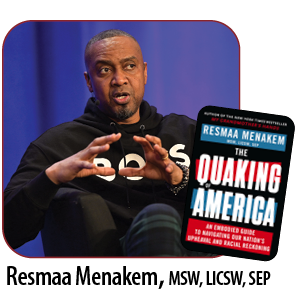 RESMAA MENAKEM, MSW, LICSW, SEP
NYT Best-selling author of My Grandmother's Hands
"Resmaa brings revolutionary insights to the value of connecting with depths of information our bodies hold onto, acquired through life's experiences. He...provides us with a pathway to building more meaningful relationships and empathy for all people." – Pete Carroll, Head Coach of the Seattle Seahawks
Resmaa Menakem's work and thinking has revolutionized the concepts around historical and racialized trauma. His runaway bestseller My Grandmother's Hands is now followed up with his latest book The Quaking of America which surveys America's deteriorating democracy and offers embodied practices to help us protect ourselves and our country.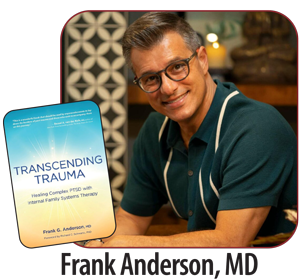 FRANK ANDERSON, MD
Psychiatrist, Lead Trainer at the IFS Institute, Author of IFS Skills Training Manual
"With his deeply compassionate attitude, Frank Anderson masterfully combines his years of clinical wisdom with the insights of neuroscience to create a definitive work on the treatment of complex trauma with IFS." – Janina Fisher, PhD
Frank Anderson has become a leading voice and one of the most sought after trainers for the application of Internal Family Systems (IFS) Therapy, which focuses on a person's "parts" of their self instead of pathologies. He's on the forefront of applying IFS to addictive behaviors and complex trauma of all kinds.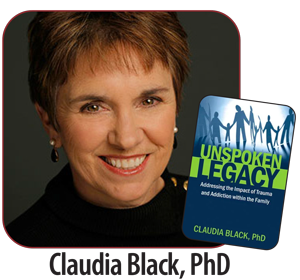 CLAUDIA BLACK, PhD
Senior Fellow at the Meadows Treatment Center, Clinical Architect of the Claudia Black Center for Young Adults
"Claudia Black has been a major force in addiction and adult children of alcoholics work. She's a true pioneer." – Daniel Amen, MD, NYT Best-selling author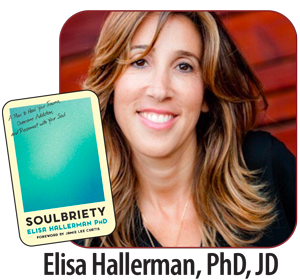 ELISA HALLERMAN, PhD, JD
Author of Soulbriety and founder of Recovery Management Agency
"A crucial voice for these unprecedented times." – Jamie Lee Curtis, actress, producer, and in recovery
On her fifth anniversary of sobriety, Elisa Hallerman still awoke with a hurting heart. This is not right. I am not happy. Sobriety was supposed to fix her, right? Isn't that what sobriety is all about? Hallerman quickly realized that though she had freed her addiction to substances, she had not freed her soul. After years of trauma and substance abuse, she had only covered up the wounds, rather than truly healing them from within. This led to the development of Soulbriety, a recovery plan for overcoming addiction and trauma.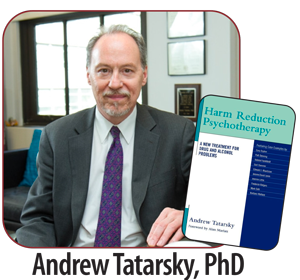 ANDREW TATARSKY, PhD
Internationally recognized expert in Harm Reduction Psychotherapy
"Tatarsky's excellent new paradigm rescues these principles with courage, compassion and intellectual rigor. Harm reduction psychotherapy has come of age." – Ethan Nadelmann, Executive Director, The Drug Policy Alliance
At a time when complete abstinence was a prerequisite for entering treatment, Andrew Tatarsky pioneered an approach that met people exactly where they were at.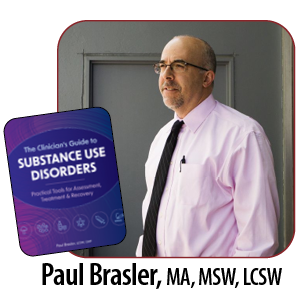 PAUL BRASLER, MA, MSW, LCSW
Paul has spent his career at the forefront of high risk settings. After spending several years leading a medication-assisted treatment program, Paul now provided Ketamine-assisted therapy in Richmond, VA. He brings a wealth of experience ranging from community mental health settings, hospital settings (inpatient behavioral health and in the emergency department), Juvenile Drug Court, private practice, and foster care and adolescent residential treatment.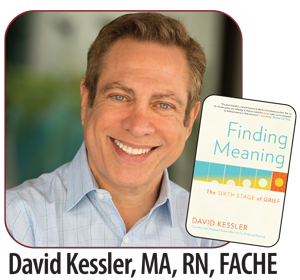 DAVID KESSLER, MA, RN, FACHE
Author of Finding Meaning: The Sixth Stage of Grief and founder of Grief.com
"You don't have to experience grief, but you can only avoid it by avoiding love. Love and grief are inextricably intertwined." ― David Kessler, Finding Meaning: The Sixth Stage of Grief
David Kessler is one of the world's foremost expert on grief and loss. His experience with thousands of people on the edge of life and death has taught him the secrets to living a happy and fulfilled life, even after life's tragedies. He is the author of six books and coauthored two books with Elisabeth Kubler Ross, including On Grief and Grieving updating her 5 stages for grief. His first book received praise from Saint (Mother) Teresa. His talk with Brené Brown was the #1 podcast in the world.
David's personal experience as a child witnessing a mass shooting while his mother was dying in a hospital helped him begin his journey. For most of his life, David has taught physicians, nurses, counselors, police, and first responders about the end of life, trauma, and grief. However, despite his vast knowledge on grief, his life was turned upside down by the sudden death of his twenty-one-year-old son.
Trauma & Addictions


2022 On-Demand Conference
$1,259.82

Value
Just $399.99 Today — Stunning Savings!

Learn to heal trauma and addictive behaviors of all kinds with
the tools and techniques used by the world's premier treatment provider
PESI is excited to announce our partnership with The Meadows for this exciting conference. For more than four decades, The Meadows has helped patients heal by addressing not just their symptoms or behaviors, but also by providing them with the tools they need to get to the root cause of their disorders and achieve lasting recovery. Clinicians and professionals trust them more than any other treatment program because of their impeccable reputation for quality, integrity, and proven results.
Now you can get a front-row seat to learn their proven methods for treating trauma, drug and alcohol addiction, sex addiction, panic and anxiety disorders, PTSD, codependency, depression, bipolar disorder, and eating disorders.
Trauma & Addiction

2022 On-Demand Conference
$1,259.82

Value
Just $399.99 Today — Stunning Savings!
The Next Steps in Advancing Your Practice
Review the course materials at your own pace and at your convenience! You'll have unlimited access to all course videos and materials online forever. Plus, use the PESI Mobile™ app to access the course content on-the-go, wherever and whenever you want on your mobile devices.
Instantly collaborate with other professionals on the course materials through interactive message boards. You'll be part of a community of hundreds of other practitioners.
100% Satisfaction Guarantee
Register for this intensive training course without risk. If you're not completely satisfied, give us a call at
800-844-8260
.
We're that confident you'll find this learning experience to be all that's promised and more than you expected.
Trauma & Addiction

2022 On-Demand Conference
$1,259.82

Value
Just $399.99 Today — Stunning Savings!